Are you an international student interested in a Bachelor's degree from the top business school in Scandinavia? A warm welcome to our two online International Open Days on October 5 and December 7, 2023.

Meet our international students and the admission team and learn everything you need to know about our Bachelor programs, application requirements, housing, student life and life in Sweden. The international application round opens on October 16, 2023.
Schedule (same for October 5 and December 7)
Both events take place online on this page from 9 AM to 6.30 PM (Central European Summer Time) to suit students from different time zones.


09.00-10.30 (CEST): Presentation with international student panel and Q&A with BSc Admissions
Join session (on Zoom)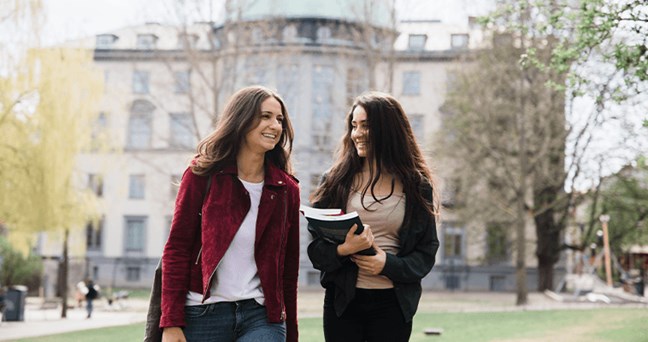 10.30-14.00 (CEST): Live chat with SSE staff

Start chatting by clickling the chat bubble on this web page.


14.00-15.30 (CEST): Presentation with international student panel and Q&A with BSc Admissions
Join session (on Zoom)
15.30-17.00 (CEST): Live chat with SSE staff

Start chatting by clickling the chat bubble on this web page.


17.00-18.30 (CEST): Presentation with international student panel and Q&A with BSc Admissions
Join session (on Zoom)
Explore our beautiful campus: