Where the borders runs
Knutte Wester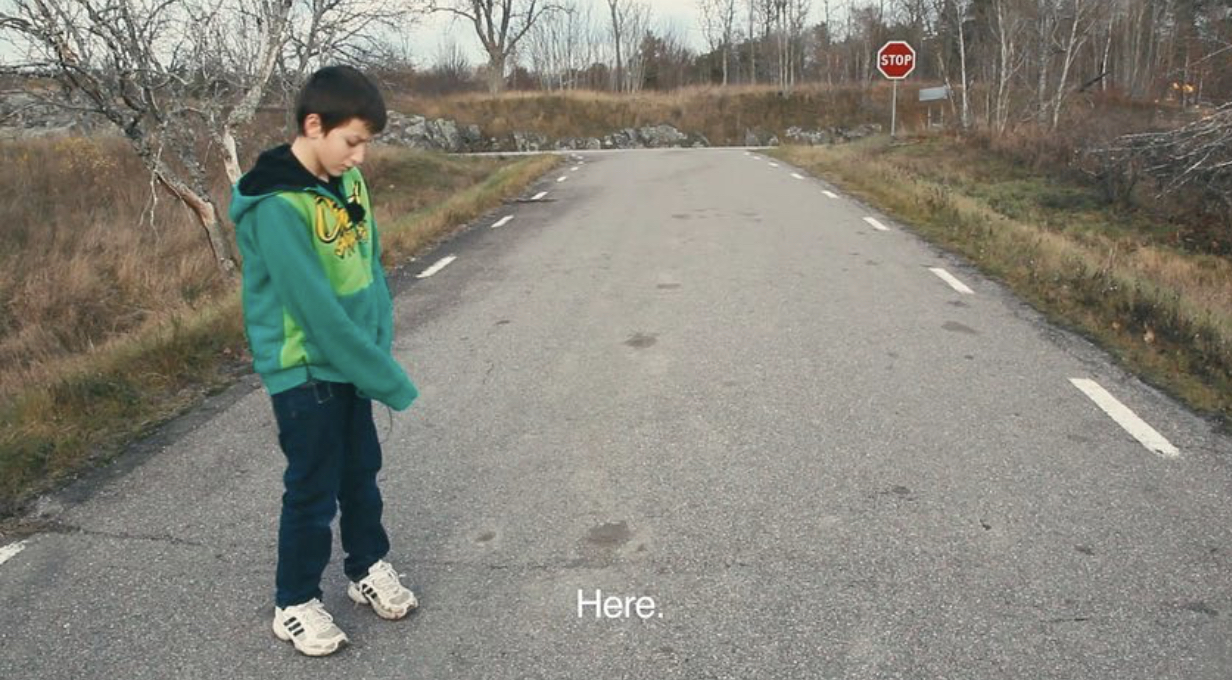 Where the border runs, 2017
5, 40 min
Where the border runs, 2017, by Knutte Wester is on display on the big screen in the atrium of Stockholm School of Economics, March 2021.
What exists beyond a threshold, beyond a boundary? The question address the possibilities of "the other side", where "the other" (be it both the future and the past ) is a fantasy of something yet to know or somethings that comes back to haunt us from the past.
The borders the boy in "Where the border runs" shows are both imaginary and not. He is living with limitations in a very small world, but without any visible borders.
At a School of Economics questions around the meaning of a borders sociomaterial assembly and construction are central. The organizational interplay of material and imaginary boundaries, in time and space, where things coalesce. Here´s the theme of Knutte Wester´s video work - a part of a larger collaborative project together with a group of refugees. We see a boy whose family is without documents and seeking asylum in Sweden, hiding somewhere in the Swedish landscape, searching the area where allowed to live. It seems like the border is an ever-moving target: Not there, nor here - sprinkled around everywhere. Walking towards the Stop sign he sees a crack in the road chooses to manifest "Here it is. The border".
Listen to the boy´s forlorn but courageous voice: download the sound via the app Listen Everywhere and listen via headphones.
Knutte Wester (born 1977) works and lives in the north of Sweden. He graduated from the Academy of Fine Arts in Umeå in 2003, and has since then investigated society and where we fall short. He works with video, sculpture, drawing and installation - always with a documentary element. Where the borders runs was part of Modernautställningen at Moderna museet in 2018. Knutte Wester is represented by Galleri Andersson/Sandström.