I have a friend
Marta Badenska Hammarberg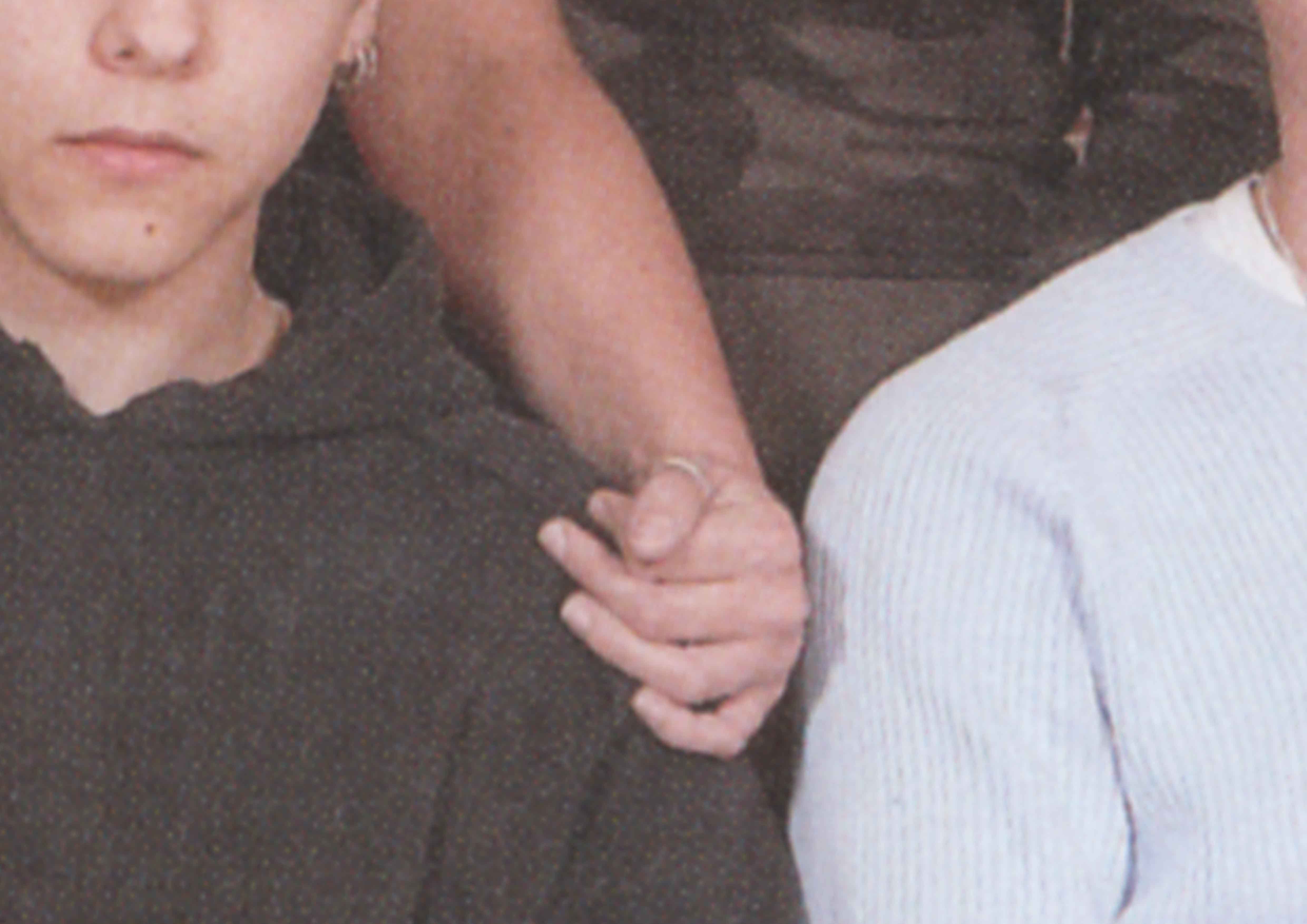 I Have a Friend (2021)
Slideshow, 4:46 min

I Have a Friend, 2021, by Marta Badenska Hammarberg is screened in the SSE Atrium in April and May 2021. The video is part of the exhibition Handels x Mejan.
Handels x Mejan is an exhibition presenting four newly graduated master students from The Royal Institute of Art in Stockholm (also known as Mejan in Sweden) at the SSE Campus.
The exhibition is entirely curated by the students from SSE student organisation Art Division.
Humans do not exist in a vacuum of isolation. We constantly try to make sense of our surroundings and most importantly - the other humans. How does the social miracle happen? How do we make sense of it! How do we understand the sense-making of others?
I have a friend is a collection made out of clippings from yearbooks (from 1993 to 2011). Pupils' body gestures might reveal positioning in school social hierarchies. A hand placed on someone else's shoulder. Fingers touching someone's knee. An arm around another arm. I have a friend displays teenage years longing to belong.
Badenska Hammarberg's school, Art Academies as well as Schools of Economics and Management are laboratories for social experimentations and simulations. All possible extra-curricular activities add a vast array of social learning experiences to the formal core of education through traditional teaching. In times of pandemic we realize how much belonging to associations andprograms imports. How we depend on closeness revealed, as in this artwork, by physical touch. It begs us to reflect on what our friendships mean to us - and what they mean to those who are not our friends.
Marta Badenska Hammarberg (born 1993) lives and works in Stockholm. She graduated from the Royal Institute of Art (Kungl. Konsthögskolan i Stockholm, Mejan) in Stockholm 2020 and has previously studied at the Gerrit Rietveld Academie in Amsterdam. In her art, she explores and challenges human and interpersonal phenomena, using her own life and context as a starting point. Her work is expressed mainly through photography, video, artists' books, found objects, documents and installations. Badenska Hammarberg's work has been shown at the Royal Swedish Academy of Fine Arts (Konstakademien), Galleri Mejan, Konstepidemin, Konstnärshuset and Västerås Art Museum.