SSE X Magasin III - a film program
As a celebration of the first ten years of contemporary art at SSE, Art Initiative and Magasin III Museum for Contemporary Art are screening a film program in the atrium during spring and autumn 2023.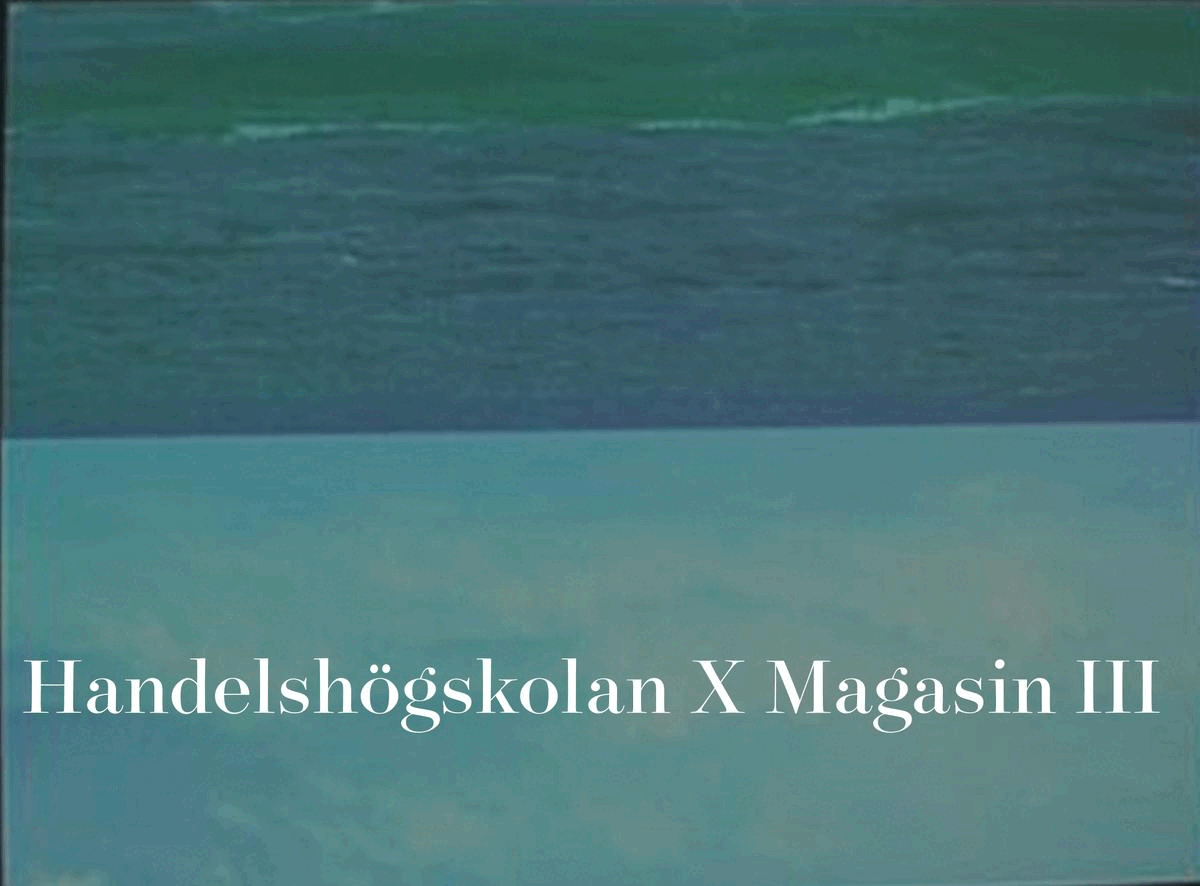 This year marks ten years since the art program at Stockholm School of Economics was born. In the spring of 2013, a series of video works from Magasin III's collection was shown in the atrium of the school. Magasin III is a Stockholm-based museum for contemporary art.
The video works and the conversations that started around them among the school's students and faculty became the start of Art Initiative – a comprehensive project in which contemporary art is embedded in the academic environment to make the school even more knowledge-intense.
Art Initiative has continuously screened video art at the school in the last ten years, as well as ensuring that the institution's ever-growing permanent collection of contemporary art can serve as stimulus and food for thought in teaching, research and social interaction.
During these ten years, SSE has also created an educational mission, FREE, whose goal is that students who graduate from us are Fact-Based, Reflective, Empathetic and Entrepreneurial. The Art Initiative – and the art – play an important role in supporting this mission.
The collaboration between SSE and Magasin III is a flashback to and follow-up of Magasin <3 Handelshögskolan (2013), the film program that kicked off Art Initiative. Both programs are born out of a shared belief in art's ability to challenge and expand our perspectives on the world, as well as the importance of experiencing art in a school for future economic leaders.
– It was Magasin III that gave us the kick to start Art Initiative. It feels solemn to summarize Art Initiative's first ten years by once again collaborating with such an ambitious and knowledge-based place as Magasin III. I look forward to our students experiencing and developing from the new-old video program, says Lars Strannegård, President at the Stockholm School of Economics, who ten years ago then began the collaboration with Magasin III.
Film Series Curator: Sofia Ringstedt, Magasin III.
Interested in watching the video program? The school is open for visits between 8am and 5pm on weekdays, use the entrance Bertil Ohlins gata 5.
All students and employees at SSE get free admission to Magasin III during the collaboration.
More info:
Lars Strannegård, President Stockholm School of Economics lars.strannegard@hhs.se
Tinni Ernsjöö Rappe, Executive Director Art Initiative, tinni.rappe@hhs.se, 0708-36 66 41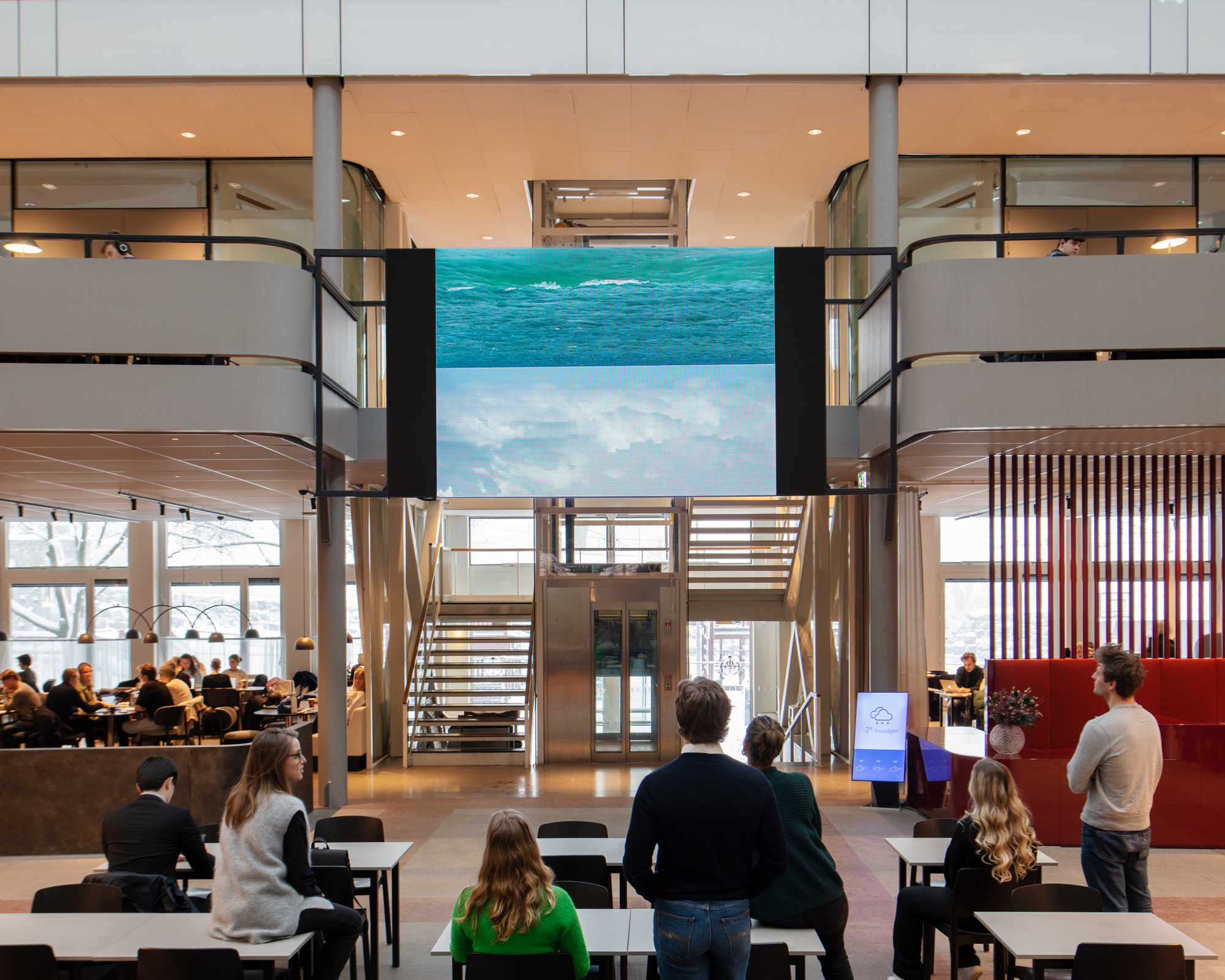 Kimsooja´s Bottari Alfa Beach on the big screen in the SSE atrium, March, 2023. Photo: Mikael Olsson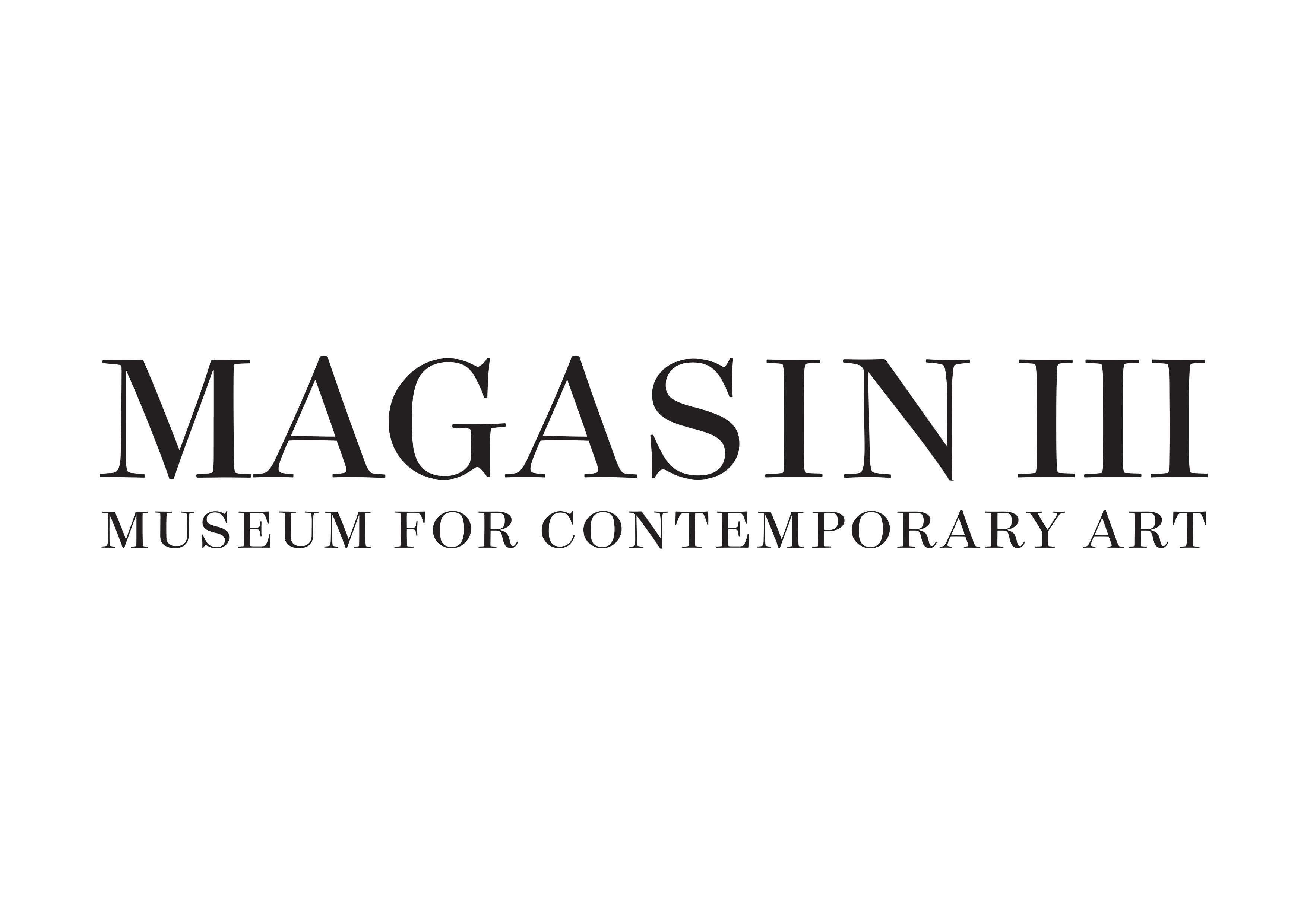 Borderland – where outer and inner meet. Film program, Spring and Autumn 2023
The works selected come from widely different contexts and mindsets; but all connect to a type of borderland, whether interpersonal or interhuman. An outer borderland can refer to a zone surrounding a dividing line drawn between people, such a state border or a sociocultural demarcation. Similarly, an inner borderland can refer to the space occupied by an individual between mental or spiritual states. Many times, outer and inner borderlands coincide or induce one another. The film program provides examples of transitions from one state to another, as well as accounts of oscillating or stagnating in between. Most of the works speak of inner and outer experiences of security and vulnerability, often in the very borderland between these. Several works show that borders not only separate, but in many ways connect. Such connecting borderland might be a physical meeting place for otherwise unassimilated sociocultural groups, or a coastline embedding the individual within a wider world.
Curator: Sofia Ringstedt, Magasin III
Works in the film program
March 2 – March 29: Kimsooja, Bottari Alfa Beach, 2001
March 30 – April 26: Vangelis Vlahos, Untitled Knight 1, 1997
April 27 – May 24: Mircea Cantor, The Landscape is Changing, 2003
May 25 – June 30: Jumana Emil Abboud, Al Awda/The Return, 2002
August 24 – September 20: Smadar Dreyfus, 360 degrees, 2007
September 21 – October 18: Cecilia Parsberg, Var inte dum, 1997
October 19 – November 15: Janine Antoni, Touch, 2002