Bottari - Alfa Beach
Bottari - Alfa Beach, 2001, by the South Korean artist Kimsooja is screened in the atrium as part of the SSE X Magasin III filmprogram Borderland – where outer and inner meet from February 23 to March 23.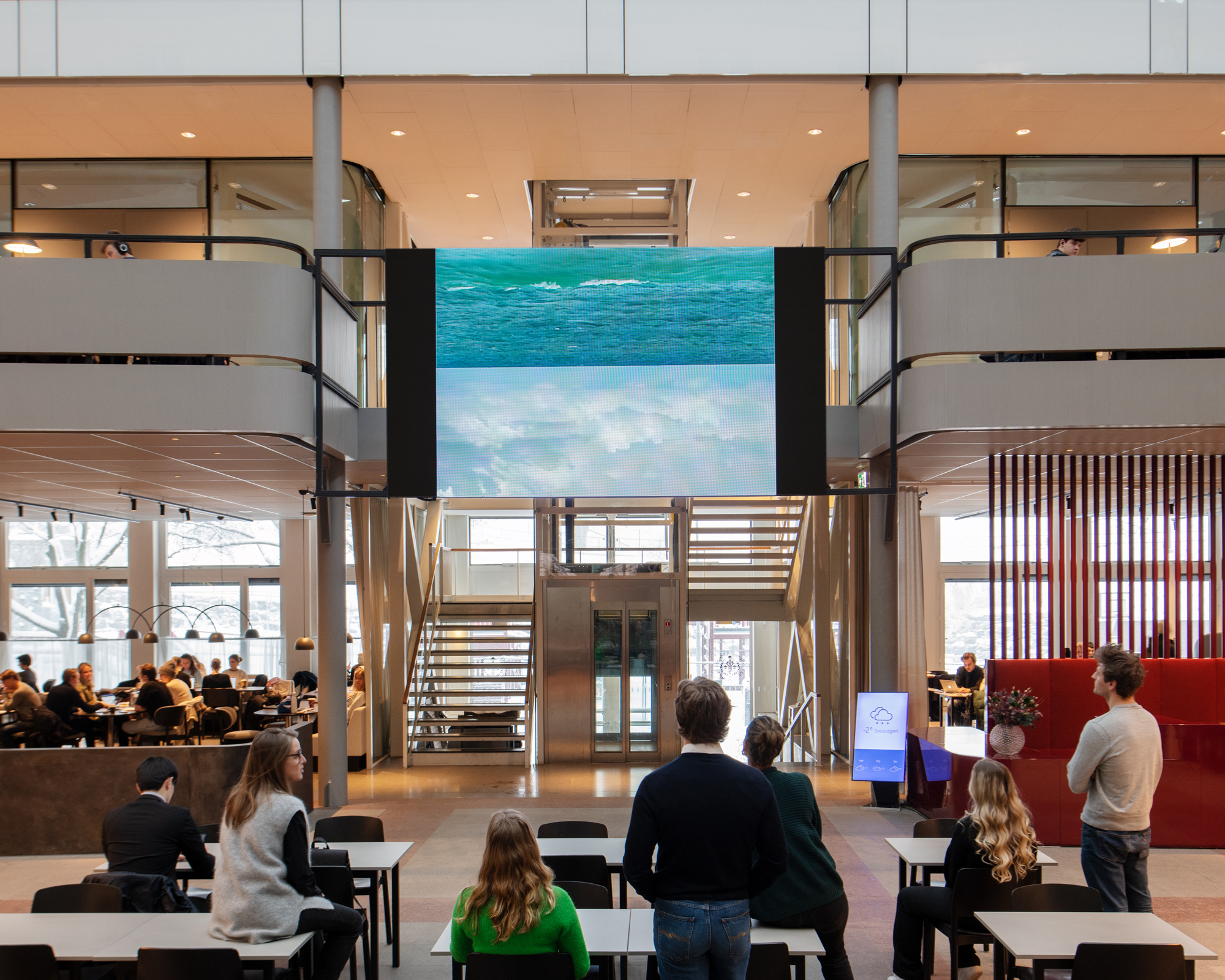 Photo: Mikael Olsson
Kimsooja was born 1957 in Taegu, South Korea. She lives and works in New York, Paris, and Seoul.
Kimsooja's work deals with issues of interpersonal relationships and migration through performance, video, photography, and installations. Growing up, Kimsooja and her family were compelled to move from place to place along the Korean Demilitarized Zone. Most of her works are born from stories of displacement.
Alfa Beach is a shoreline in Nigeria that historically was an outpost serving the transatlantic slave trade. In entitling this place, Kimsooja spotlights its history. In addition, bottari, which means "bundle" in Korean, refers to the cultural tradition of bundling and carrying personal possessions in cloth tied or sewn together. By extension, the title suggests, like the framing of the camera lens, a bundle enveloping the work and its construction of meaning.
In Bottari - Alfa Beach (2001), the horizon line shows the sea and sky to be strangely inverted, making manifest our discordant relationship with the sea. The sea can be a neutral or a charged place, a boundary, or a portal, as dangerous as it is beautiful.
Text: Sofia Ringstedt
Upcoming works in the film program
March 30 – April 26: Vangelis Vlahos
April 27 – May 24: Mircea Cantor
May 25: – June 30: Jumana Emil Abboud
August 24 – September 20: Smadar Dreyfus
September 21: – October 18: Cecilia Parsberg
October 19: – November 15: Janine Antoni