KIN
Fathia Mohidin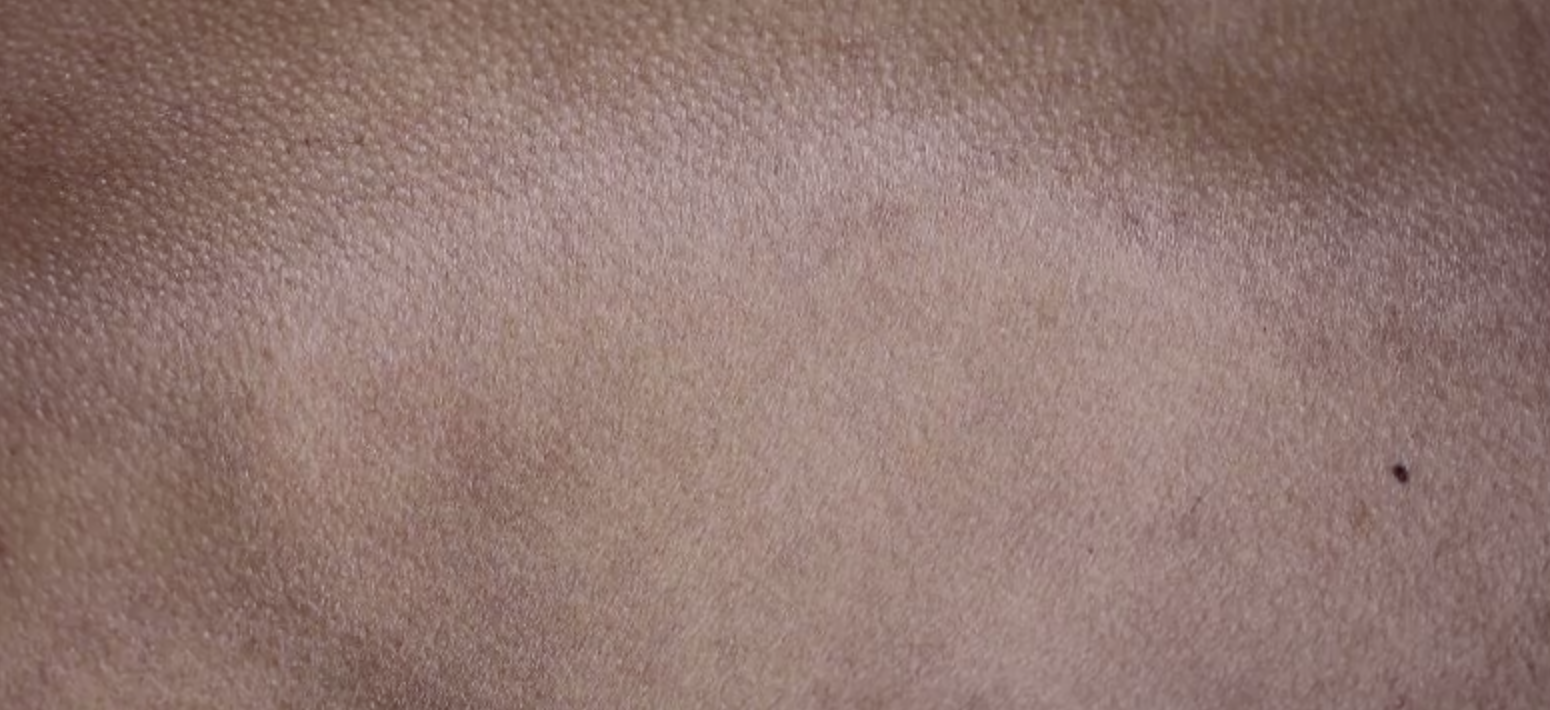 11.22 min
We see a back
Turned against the world
Skin like rolling landscape
Like a map
Muscles as memory, as knowledge, as intelligence
A surveillance camera
A panopticon in reverse
The inappropriate gaze
/Text by Fathia Mohidin
In her art the Stockholm-based artist Fathia Mohidin, born 1985, investigates the body in relation to the demands and expectations of today´s society. She is interested in sports and exercise, and fascinated by the fact that they are often trivialized despite being political. Through Mohidin´s works, we get the chance to ponder the relationships between sports, art and everyday life in terms of performance, competition and, not least, the building of national identity that can come with sport. Mohidin examines the gym as a specific place along with its aesthetics, architecture and politics. Her artworks draw our attention to similarities between a gym and the workplace.
In 2017, Fathia Mohidin, with her new interest in sports, began exercising regularly in order to investigate how new ways of thinking and working with the body evolved while it was getting stronger. This can be seen as a kind of research, physical research, that since then has become the foundation of her artistic practice.
Fathia Mohidin was the Maria Bonnier Dahlin Foundation scholarship recipient of 2020 and the jury wrote: "Traces of the slave trade and centuries of oppression that still live and work today are inscribed in the skin. Norms around femininity and whiteness are set against the involuntary opposition between the black female body and the white space."
KIN stands for kinship, and one can say the video investigates not only strength and what comes with that, but also muscles as memory and the kinship we have with our ancestors.
There is also a sound work by Fathia Mohidin for us to experience at SSE during the screening of KIN. If you stand outside the glass doors to the atrium (towards the oak door), you can hear the sound and at the same time watch the video. The sound work is called Chop Chop Corporal (Fathia Mohidin, 2020). It is a 6-channel audio, sound designed by João Polido and Jin Mustafa.