Hang Ten Sunset
Katarina Löfström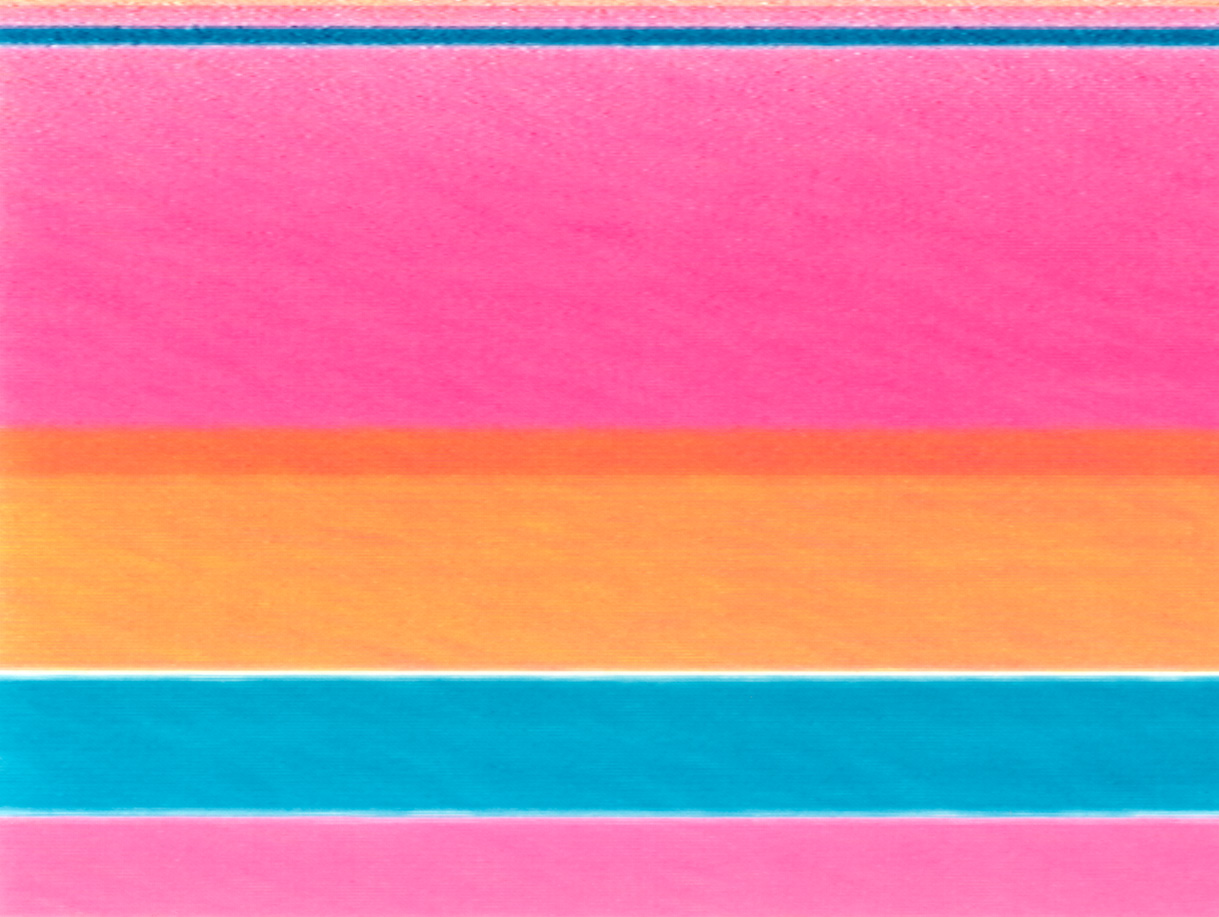 Hang Ten Sunset (2000)
8.20 min (DVD loop)
Music by Plastikman
The video Hang Ten Sunset contains most of the main interests in Katarina Löfström´s artistic work: abstraction, subculture, music, nature and film. It´s an animation based on what a sunset might look like, and the name is borrowed from one of the hottest brands in the 80s surf culture: Hang Ten. The music to the video is made by Plastikman, a British-Canadian electronic musician and DJ, and can be heard via the app Listen Everywhere. Go for it!

After graduating from Konstfack in 1997, Katarina Löfström started off her career working with pop videos. Since then, the sound has been an important part of her work. Löfström's animations have a connection to painting: to minimalism, to psychadelic art and to modernism's colour field painting.
One can think of her videoworks as a way of painting, and that Löfström challenges the borders between art and pop culture.
Through repetitive movements and loops Hang Ten Sunset gives us an opportunity to investigate various stages of consciousness, to daydream and to maybe enter a meditative state of mind.
Can the atrium stand in for a beach?
"I see my art as a landing pad for people's thoughts. I want to provide a visual place for rest. In my artistry I am not older than ten years. I deal with the big questions. What is the end of space, what is death, what is love? To these abstract questions I try to find simple answers …making real complex pictures." Katarina Löfström at a seminar at SSE on October 14, 2021.
Hang Ten Sunset is part of the Moderna museet permanent collection.
Katarina Löfström was born in 1970 in Sweden, and lives and works in Stockholm. She graduated from Konstfack, the University College of Arts, Crafts and Design in Stockholm 1997 and has since then mainly worked with installations.
In 2019, she was awarded the Swedish Filmform Prize. She is represented at the Moderna museet in Stockholm, Neuer Berliner Kuntverein, in Wanås and at the library in Alexandria.