Al Awda/The return
The Palestinian artist Jumana Emil Abboud´s video Al Awda/The Return (2002) is on display in the atrium from May 25 2023, as part of the SSE X Magasin III videoprogram Borderland – where outer and inner meet.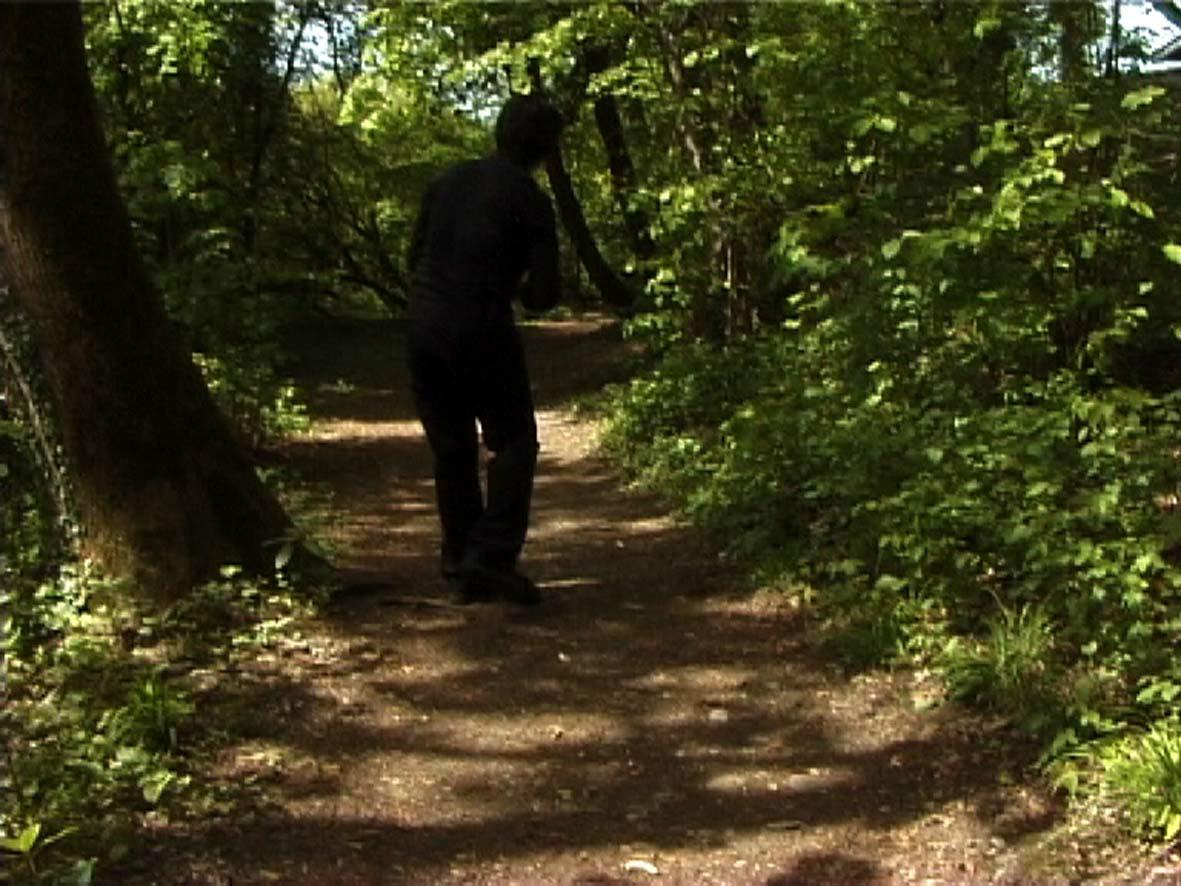 Jumana Emil Abboud was born in 1971 in Shefa-'Amr, present-day Israel. She lives and works in Jerusalem and London.
In Al Awda/The Return (2002), Abboud walks along a forest path, leaving a trail of pita bread behind her. Like Hansel and Gretel in the fairy tale collected by Brothers Grimm, she tries in vain to create a connection to find her way back home. The perishable nature of the pita bread, and the constant repetition in the artwork, highlight the impossibility of returning to a home that no longer exists. The work can be seen as shedding light on how borders that separate people from their homes and family members can impose a state of in-betweenness and a stagnation in a constant, futile attempt to return.
Jumana Emil Abboud's work addresses issues of memory, loss, and adaptability through drawing, video, performance, objects, and text. Her interest focuses on oral tales as well as the retelling of personal stories and collective myths. Abboud weaves together these personal and collective narratives in natural and cultural landscapes. Her works often reflect a Palestinian context, where the struggle for continuity amidst a broader political setting requires constant metamorphosis and inventive processes.
Text: Sofia Ringstedt, curator at Magasin III.
Art Coffee
Monday, May 29th at 9:30 am
Join curator Sofia Ringstedt for a cup of coffee and a conversation about the collaboration and the current artwork, in the atrium.