Awakening (2015-2017)
Meta Isæus-Berlin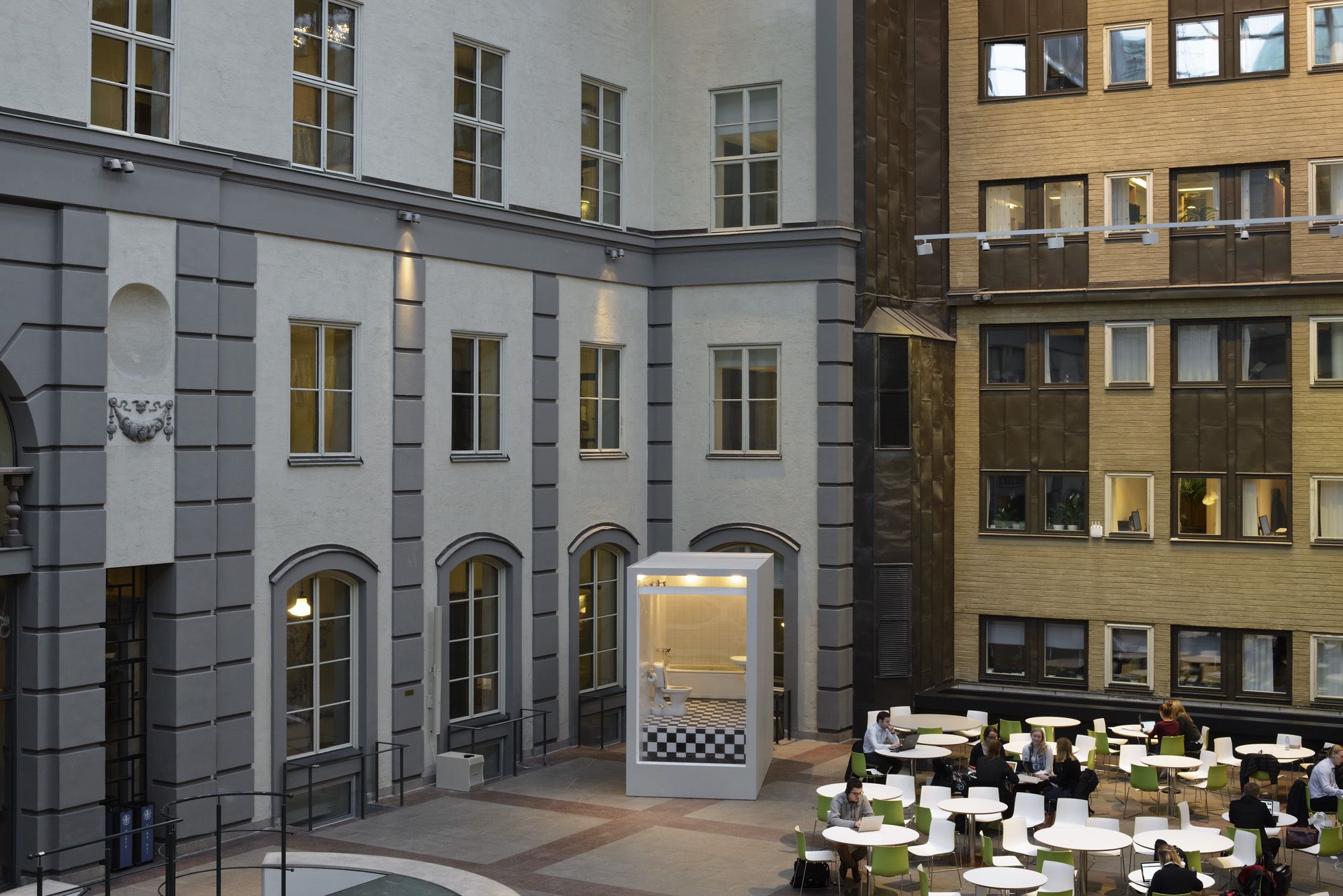 Meta Isæus-Berlin is one of Sweden's most prominent artists. Since graduating from the Royal Institute of Art, she has become well-known for her brilliant command of the installation as art. Isæus-Berlin's work has been exhibited in Italy, Turkey, South Africa, Australia, Sweden, and other countries. A variation on the "Awakening" installation was shown at the "Bo01" exhibition in Malmö, 2001, where it attracted much attention.
This installation was on view 2015-2017.
The work "Awakening" was installed in the Atrium at Stockholm School of Economics in 2015. The atrium is is a place where faculty, students, and visitors meet up. Up until then, this meeting place had lacked what a classic meeting place often has: a fountain.
Isæus-Berlin's uncommon fountain evokes thoughts of overabundance, a concept central to our time. Such overabundance needs to be channeled, and our systems must work so that excess does not lead to chaos. In other words, "Awakening" is a work of art with multiple dimensions that invites multiple readings. With psychological as well as sociological dimensions, it should arouse an abundance of thoughts about our society and economy.
"Awakening" also gives a nod to modernist art history and "Fountain", Marcel Duchamp's famous work from 1917. "Fountain" was a "ready-made," an everyday object that is assigned an identity as a work of art.
Awakening was donated to SSE Art Initiative by Meta Isaeus-Berlin, Galleri Sandström Andersson (GSA), Kulturhuset Stadsteatern (KS) and Familjen Bonnier (FB).

This installation was on view 2015-2017.