Ein Stein in vier Teile gespalten
Ulrich Rückriem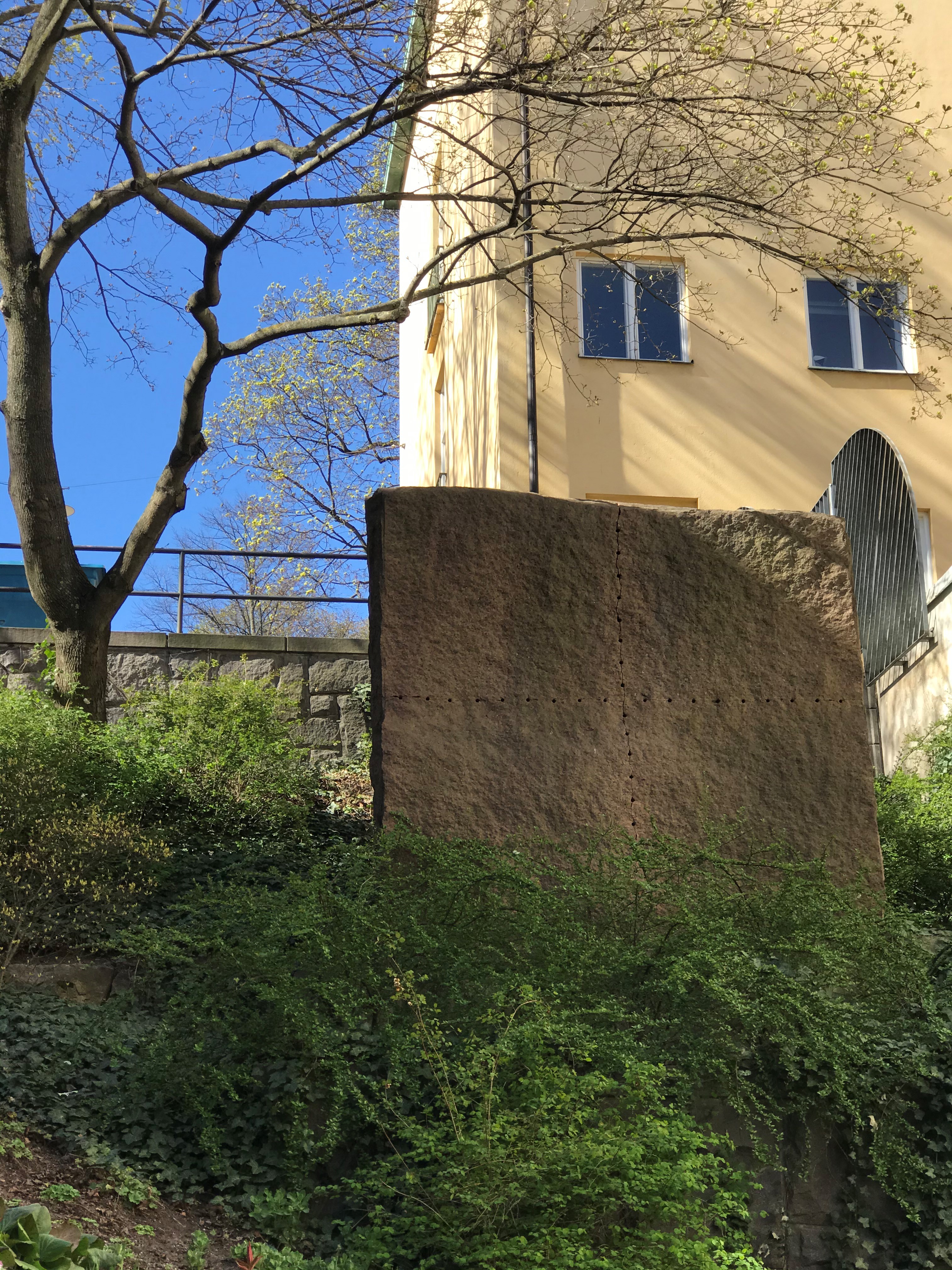 Ein Stein in vier Teile gespalten (A stone split into four parts) by the German sculptor Ulrich Rückriem next to the stairs between Saltmätargatan and Holländargatan is part of the SSE permanent collection. It is placed on top of the foundation for the crane that was used when the SSE building on Salmätargatan was constructed.
Ulrich Rückriem, born 1938 in Düsseldorf, is an artist who regards the stone to be a sculpture in its own right. He uses the same processes and tools as the stone industry, where he started as an apprentice. He developed his skills while copying and restoring gothic sculptures in the cathedral of Cologne. Rückriem reduces his works to basic forms, as he wants the viewer to look more carefully.
The sculpture was donated to SSE by Bonnierföretagen, Folkhem, Skandia, SPP and Stockholms stads brandförsäkringskontor.