GBG#17
Matthias van Arkel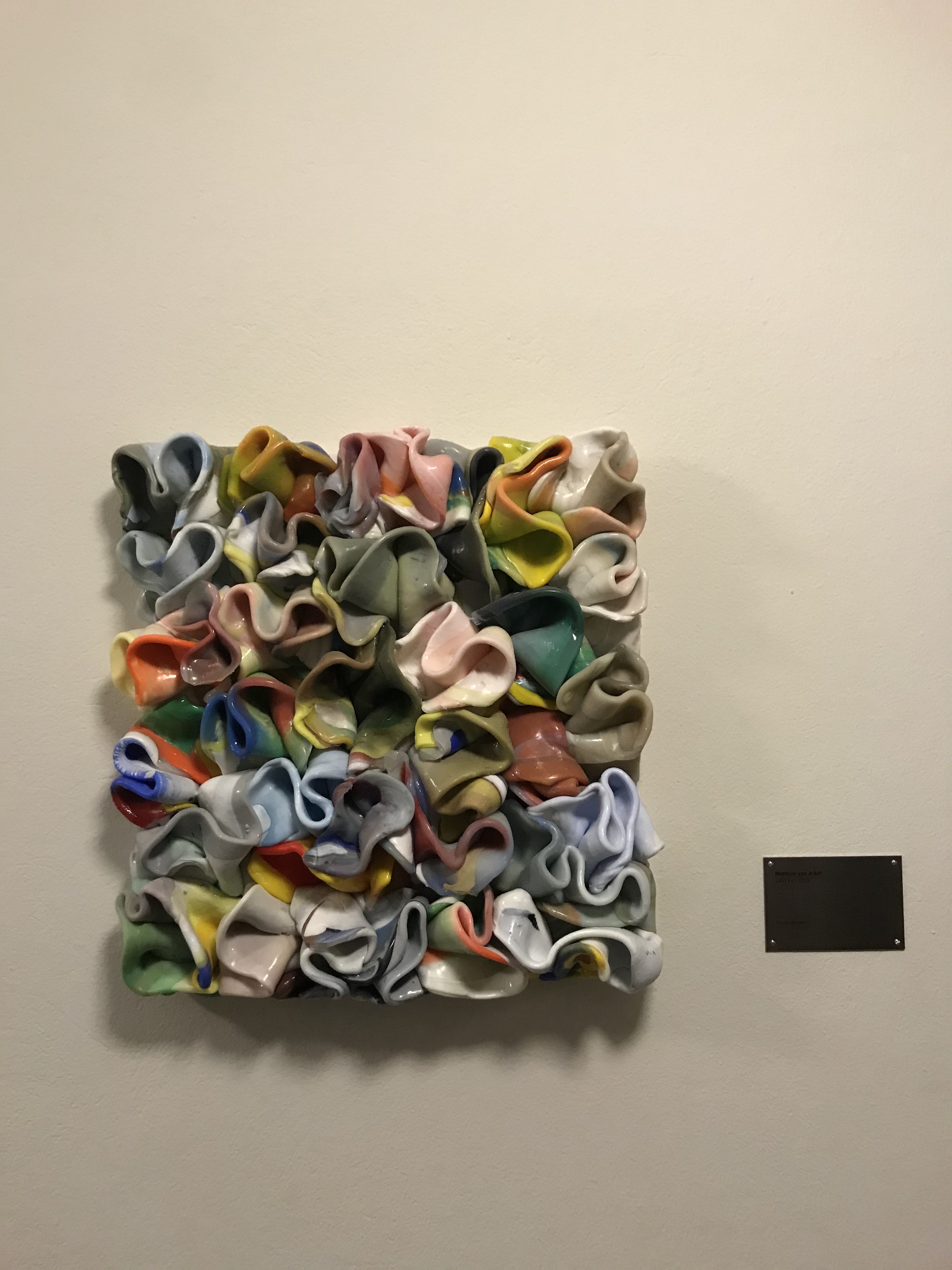 GBG#17 by Matthias van Arkel (2018) hangs in the corridor outside the presidents office. It is one out of two artworks by Matthias van Arkel at the school, the other one, Cabinet of Process (2020), is to be found in The Cabinet Room on floor 3 at Sveavägen 65. More info about the art in The Cabinet Room here.
Matthias van Arkel (b. 1967) is a Swedish artist based in Stockholm. He is using silicon rubber as his medium and creates a three-dimensional surface where colors and strokes build up the image.
van Arkel is represented at Moderna Museet, Stockholm, Borås Art Museum, Borås and the Public Art Agency, Sweden. One can also experience his public commissions in Stockholm: for example at Jakobsbergs Bus Terminal.
SSE student Elsa Rosengren about Gbg #17