Soli deo gloria
Lina Selander and Oscar Mangione
SSE Art Initiative is proud to present a permanent video installation by Lina Selander and Oscar Mangione in the library at the Stockholm School of Economics. Lina Selander is one of the most renowned contemporary Swedish artists and in this new work she continues her experimental investigations into psychosocial history, value systems and memory. The installation is made in collaboration with Oscar Mangione and curated by Isak Nilson of Art Initiative.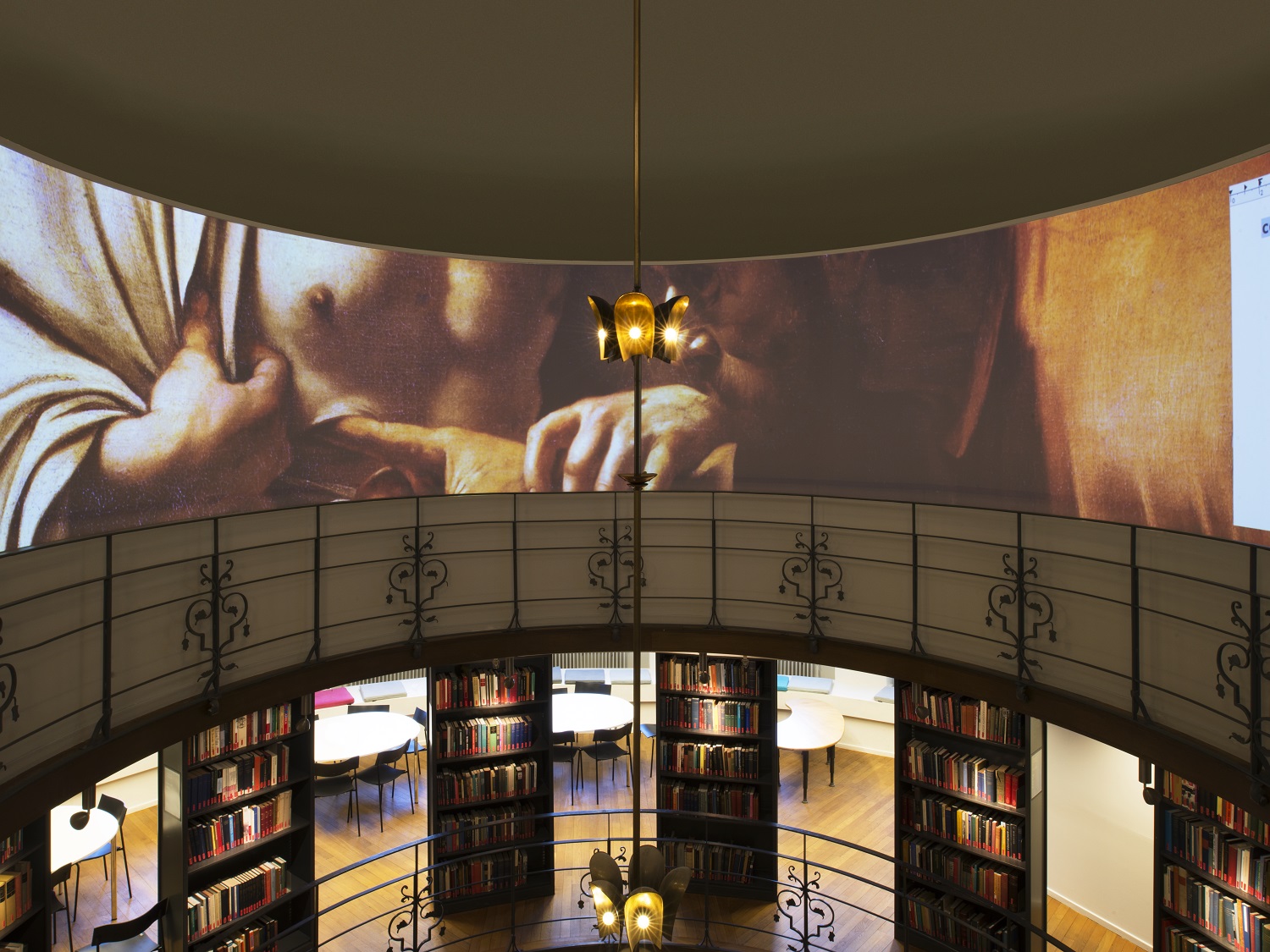 The new work titled Soli Deo Gloria (Glory to God alone) is an epic visual journey through the hidden and oftentimes spiritually ambiguous facets of monetary history and its connection to social change. It is placed on the tenth floor of the school's library rotunda and mixes found footage with various text fragments from both academic and literary sources.

Lina Selander (b. 1973) has exhibited widely across Sweden and internationally, including the Venice Biennale, Bucharest biennale and Manifesta in Genk, Moderna Museet, Index and Göteborgs konsthall, among many others.

This project was made possible by donations from the Josefsson Foundation, Ragnar Söderberg Foundation and Brunswick Real Estate.