Drowning sailors
Truls Melin
Connected to water pipes, the sailor seems, with his corpse-stiff postures, to block any form of circulation. That everything is painted with a submarine pale green makes them no less creepy and claustrophobic.

Though his art has roots in pop art's interest for ready-mades and the everyday, Melin's work is much more multifaceted. His sculptures have been described as mute, unsentimental, challengingly simple and almost naïve, but his work also surprises through its complexity.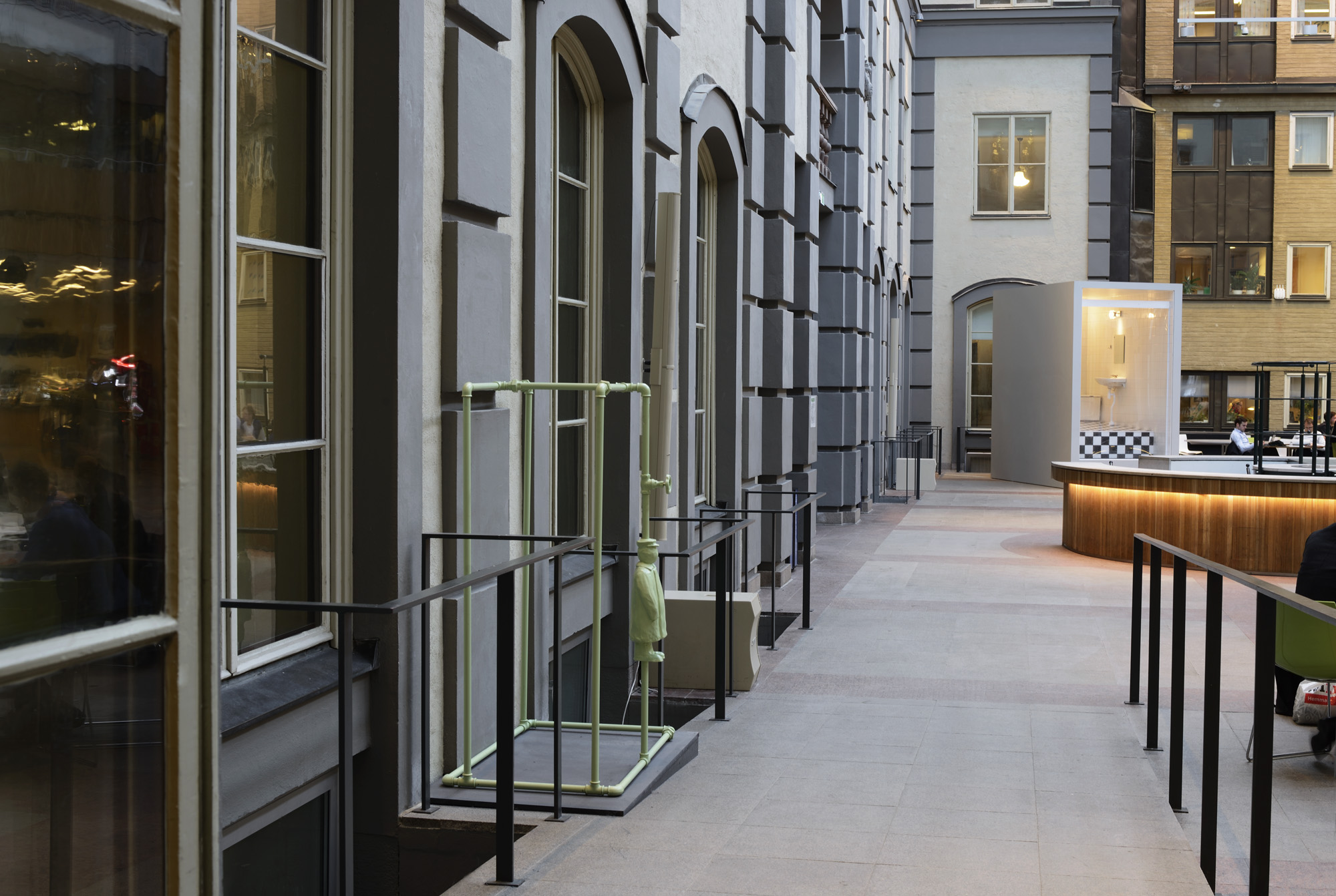 Photo by Mikael Olsson
Truls Melin's debut took place with the legendary gallery owner Sten Eriksson in 1986. Stockholm's Moderna Museet purchased one of Melin's sculptures and even Fredrik Roos was an early collector of Melin's art. Melin received his international breakthrough when he represented Sweden in the Nordic Pavilion at the 1993 Venice Biennale (curated by Lars Nittve). In 1994 he became the first Swedish visual artist to receive the prestigious DAAD grant in Berlin. Born in 1958 in Malmö, Sweden, Truls Melin lives and works in Copenhagen.
The installation"Drowning sailors" by the renowned artist Truls Melin is donated to SSE by Lars Bohman Gallery.