Chair
Richard Nonas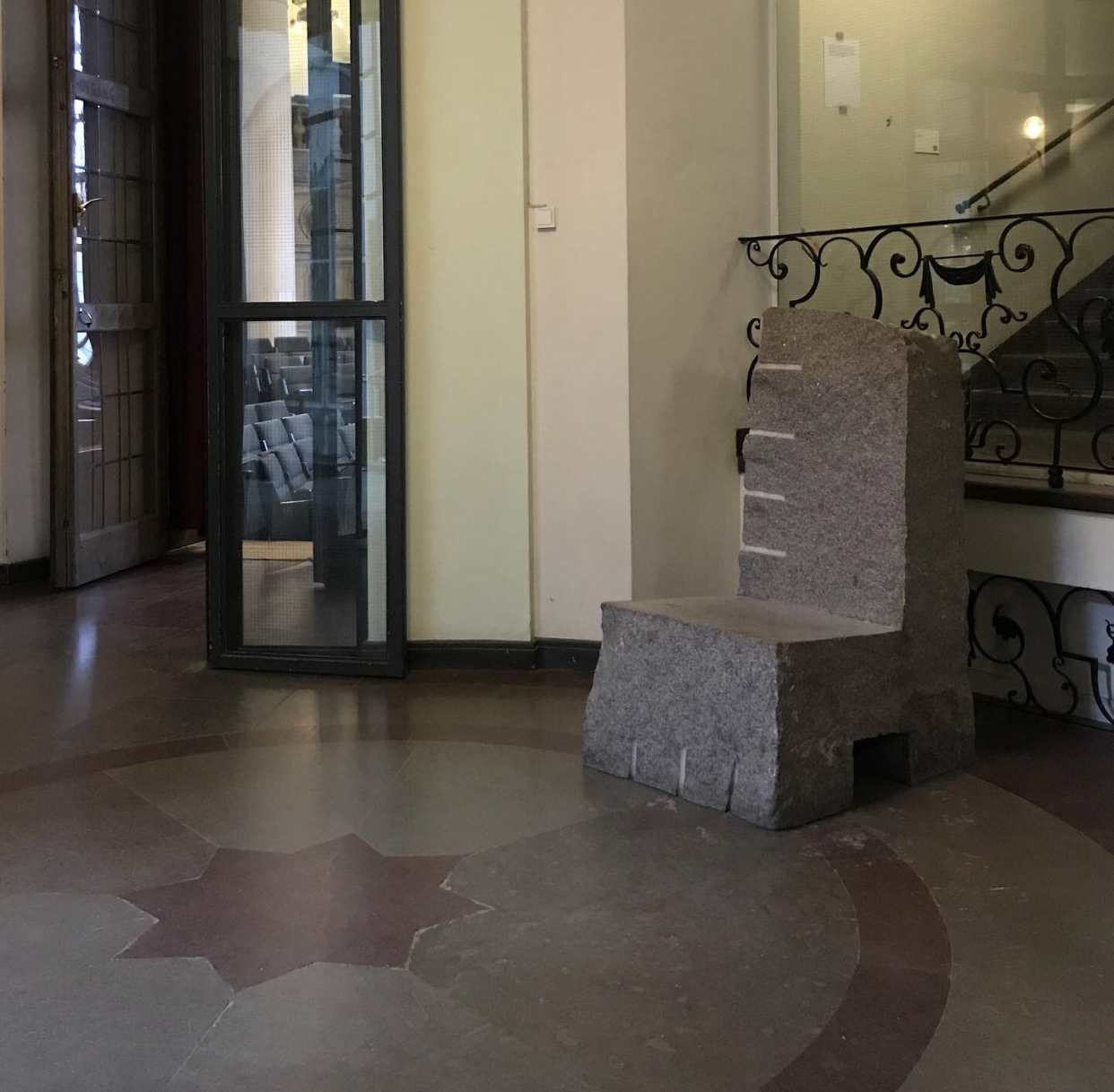 Chair, granite, 1991, by Richard Nonas.
Richard Nonas (1936-2021) was an American anthropologist and post-minimalist sculptor. He was born in New York and lived and worked in the city for most of his life. When young he studied literature and social anthropology. After university Nonas worked as an anthropologist for 10 years, doing field-work on native Americans in Ontario in Canada, and in Mexico and Arizona in the US. He became an artist and turned to sculpture in the mid-1960s at the age 30, witout an art education.
Nonas is deeply influenced by his anthropological work in his sculptural practice. His sculptures almost always engage with the issue of place. One might say that his artworks function less as formal aesthetic objects, and more as spatial markers. This can also be said of Nonas´ chair at SSE.
What, in your opinion, does the chair do to the space and room?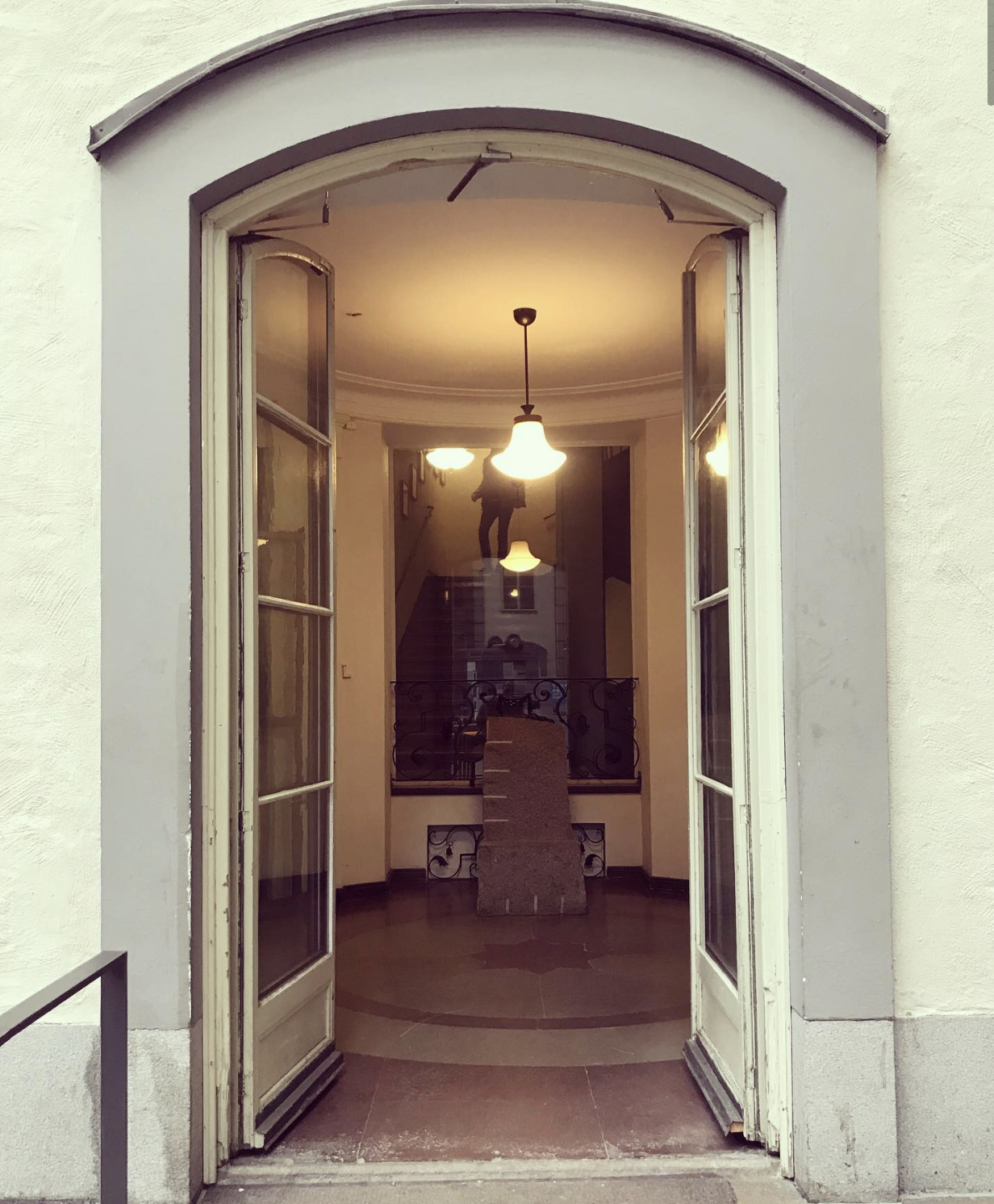 Richard Nonas in Sweden: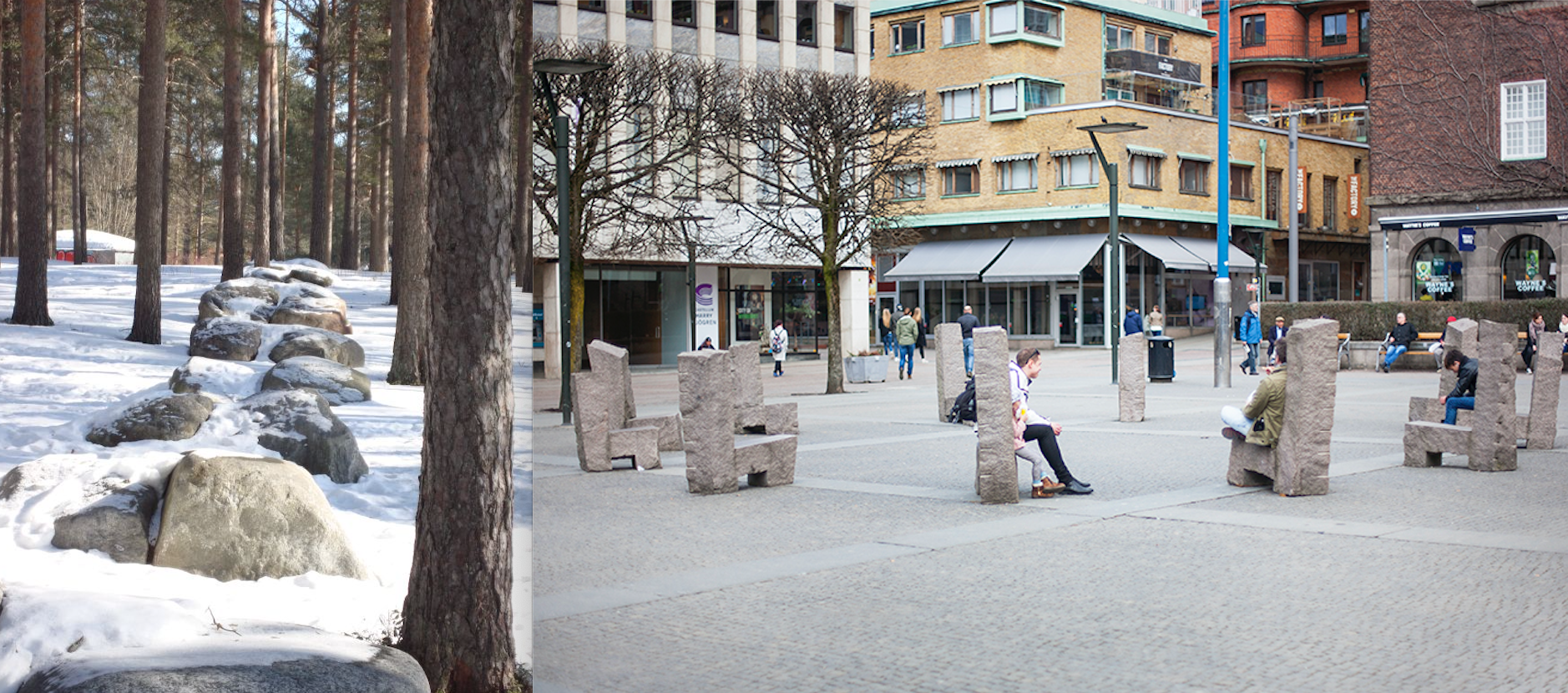 Picture to the left: 55-meter-long double line of double bolders, 1997, Umedalens skulpturpark.
Picture to the right: Surround, 1996, Stora torget in Borås.
"It's very important to my thinking that I was not trained as an artist, and didn't in fact study art. I was an anthropologist for about ten years, teaching and doing a lot of field work with native people: American Indians in Northern Canada, and in the desert of Northern Mexico where I spent two years in a village of 50 people. It was an extraordinary time, like living in a surrealist painting where everything makes sense to everybody around you but doesn't make any sense to you. Holding both those things in your mind at the same time is quite a powerful experience.

I ended up back in New York, teaching anthropology part-time at Queens College and writing a book about something that had fascinated me in those two years in Mexico: the extraordinary way those people conceived and perceived the world spatially, ways they situated themselves contextually that were unlike anything I knew in my own culture."
Richard Nonas to Alex Bacon in The Brooklyn Rail