Arise
Jacob Dahlgren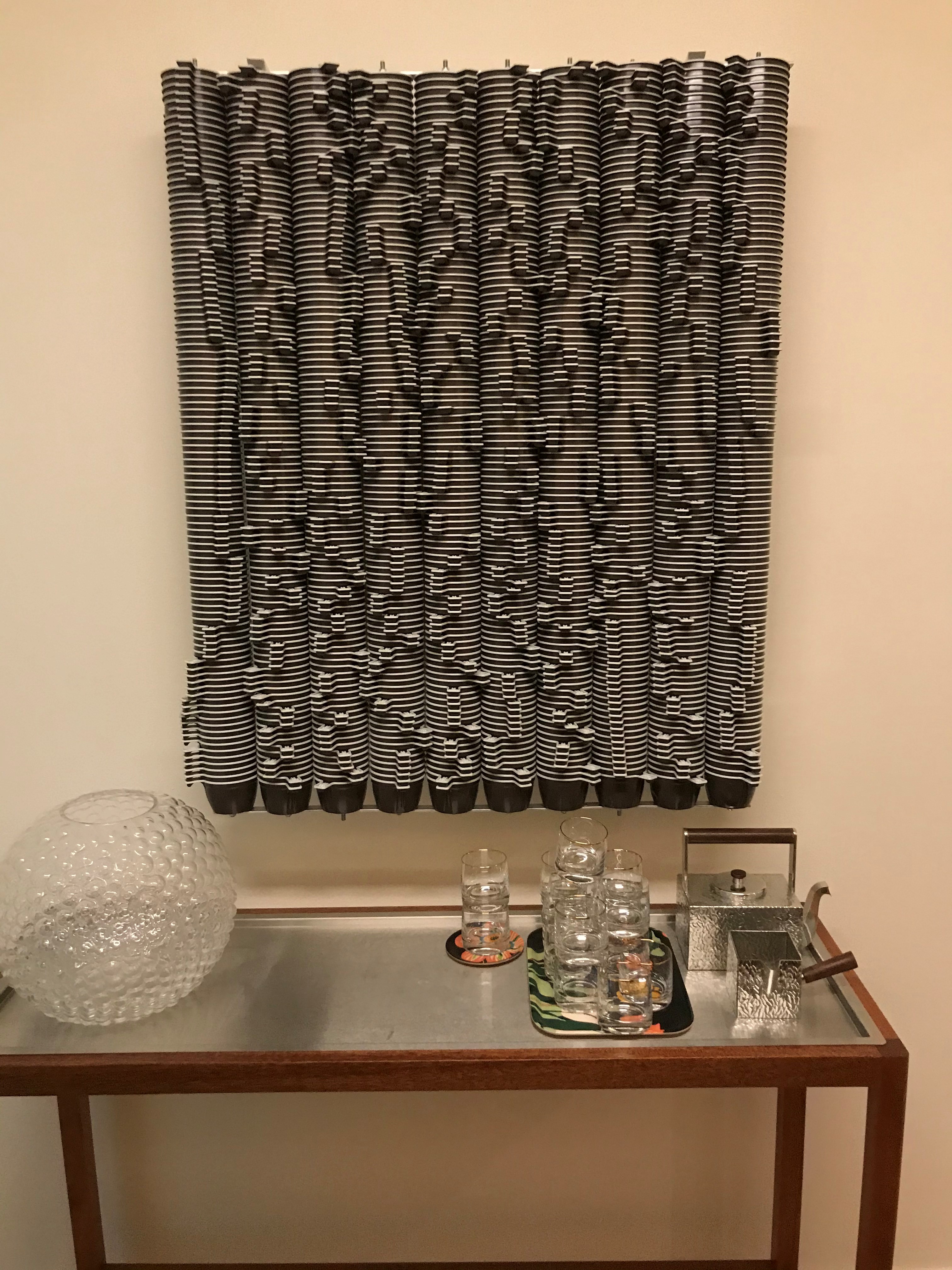 Arise by Jacob Dahlgren, 2001, hangs in the President´s office on Sveavägen 65.
Jacob Dahlgren is an artist working with everyday and ordinary objects, often domestic, industrially manufactured. He his constantly seeking geometric and abstract patterns in his surrounding world. He uses Instagram as a kind of gallery space, follow him and his striped t-shirt project Peinture Abstraite on Instagram @jacob_dahlgren.
Jacob Dahlgren is also the artist behind the art classroom The Jacob Dahlgren room at SSE (2021).
Dahlgren was born 1970 in Stockholm where he lives and works. He received his MFA from the Royal College of Art in 1999. In 2007 he represented Sweden at the 52nd Venice Biennale.
Arise is a donation by Per and Lena Josefsson.