Ingmar Bergman's Grand Piano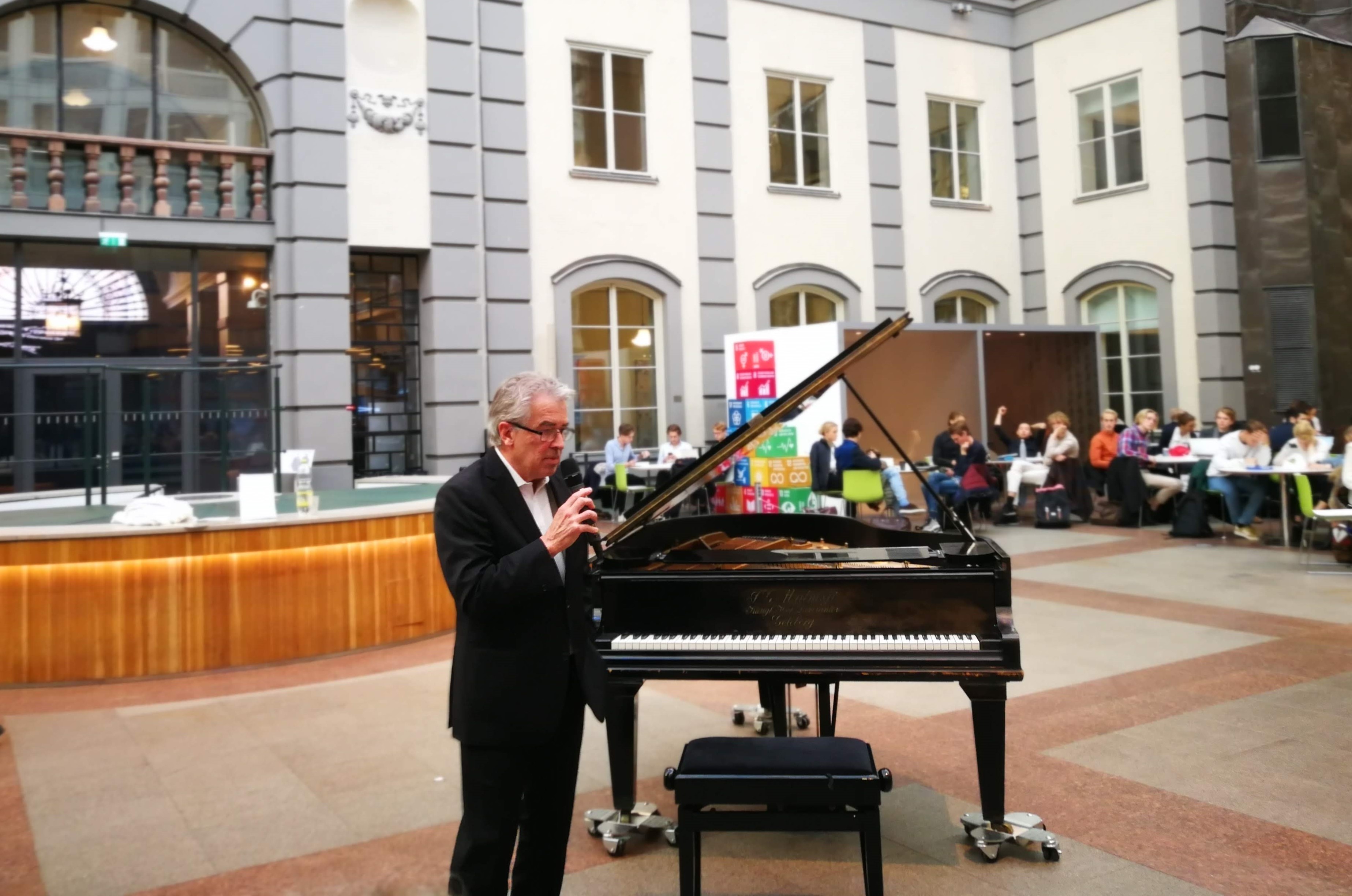 We all know the undeniable importance of classical music to the oeuvre of legendary Swedish theatre and film director Ingmar Bergman (1918-2007). Music in all its forms is indeed a blessing as it livens up our souls, inspires us with energy and surprisingly flips-up hidden doors to reflect on the prosaic and the exceptional. Making and enjoying music is a necessity in life. Our increasing engagement in visual arts also makes the presence of Ingrid and Ingmar Bergman´s grand piano in the Atrium into a material aesthetic statement for more music at our school. With pride, the school has therefore accepted this generous donation. The inaugural concert was played by professor Staffan Scheja, one of the most renowned pianists in Sweden.
Please Note!
This fine instrument can be played after request to SSE Art Initiative. And do not forget that our new Atrium friend is a century old Malmsjö lady worthy of all our due care and respect. She has joined to offer us all some gentle enjoyment and in no way wants to cause any nuisance or disturbance.