Tim Høibjerg
Tim Høibjerg has three artworks in Handels x Mejan 2022: two videos, Active Denial System and Lady Lovely Locks, screened at the big screen in the atrium, and Void If Tampered: the foot on the scene in the atrium.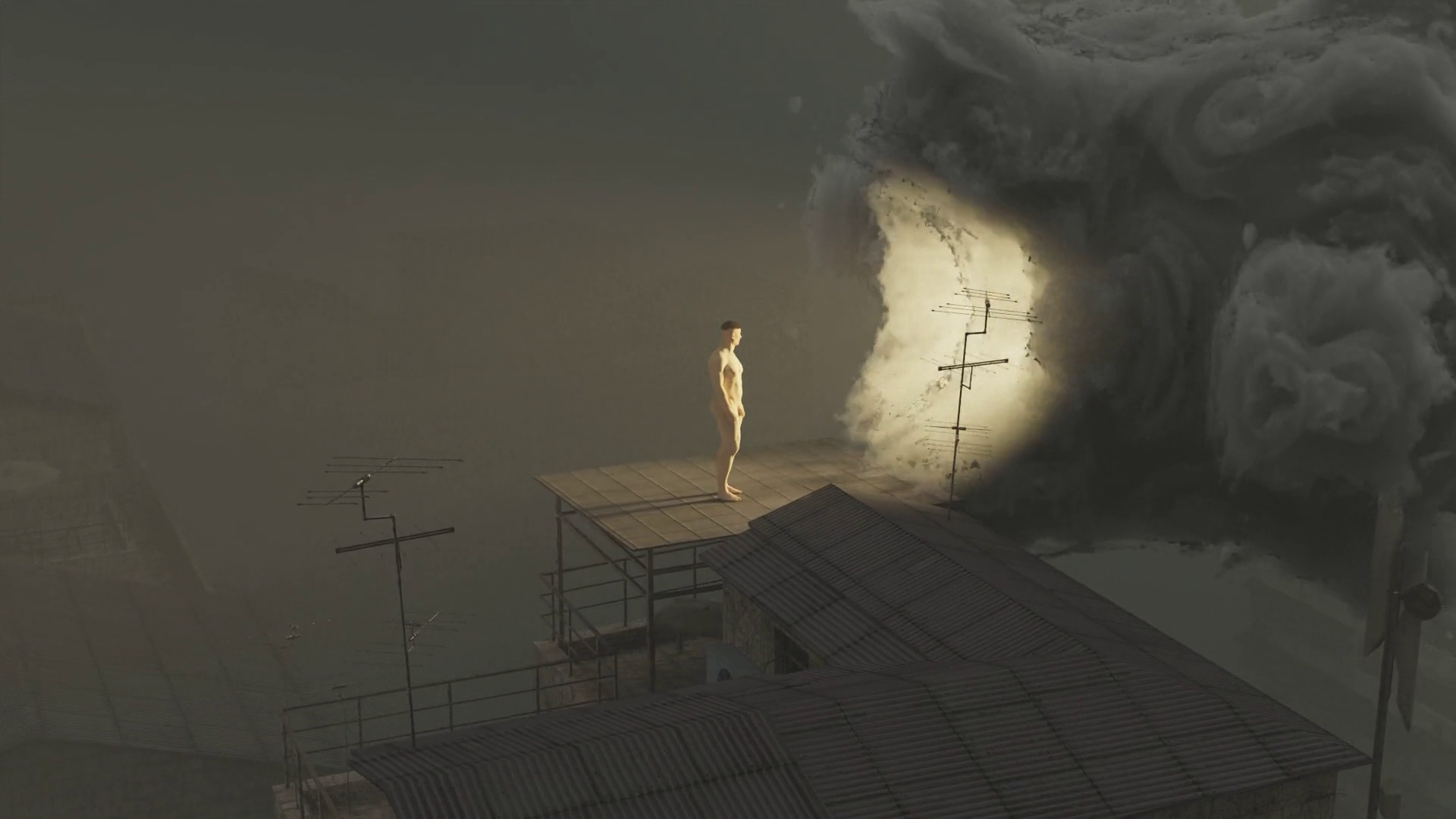 Still from video Lady Lovely Locks.
Tim Høibjerg was born in Kristiansand, Norway, and lives and works in Oslo and Stockholm. He holds an MFA at the Royal Academy of Fine Arts in Stockholm (2021) and a BFA at the Academy of Fine Arts in Oslo, Norway (2019).
Høibjerg's work takes place between the virtual and the physical, moving between digital software, animation, textile, and sculpture. Exploring notions of fiction and reality, he aims to create tension between the familiar and the unfamiliar, between perception and interpretation. His work has been featured widely and recent exhibitions include MELK, QB Gallery, and Sørlandets Art Museum, Norway, where he was nominated for artist of the year.
Video:
Active Denial System (2020?)
Active Denial System investigates themes and systems of power, money, and sexuality. The human being and the commodity, the art object, are set against the backdrop of lust, greed, and consumption. This is interrogated through a fictitious dark satirical "evil" company named "Abezethibou," a fallen angel and demon portrayed in Solomon's pseudepigrapha Testament. This demon looked into people's hearts in order to destroy them from the inside out.
Video:
Lady Lovely Locks (2020?)
Lady Lovely Locks is a suggestive film exploring suppression in different forms. Menacing and effectively sweeping sequences takes place where bodies are exposed to steep urban precipices, alternate universes, transformation, and rats.
Sculpture:
Void If Tampered (2020), 50x 30 x 40 cm
Polymer resin, bronze, steel.
"Why should our bodies end at the skin?" Void If Tampered explores issues of corporeality, boundaries and technologies that challenge the normative performance of the human subject, but also what constitutes as a human at all in a speculative future.