The Flag Project
The Flag Project is a multiform art exhibition by the Swedish artist Jacob Dahlgren featuring all kind of events at SSE during September and October 2021. The exhibition will consist of flags on the poles outside the SSE main building welcoming the students back to school, artist-lead flag-workshops, manufacturing of flags in the atrium and a series of seminars on the topic of abstraction. Join Jacob in the art of discovering abstractions in everyday objects.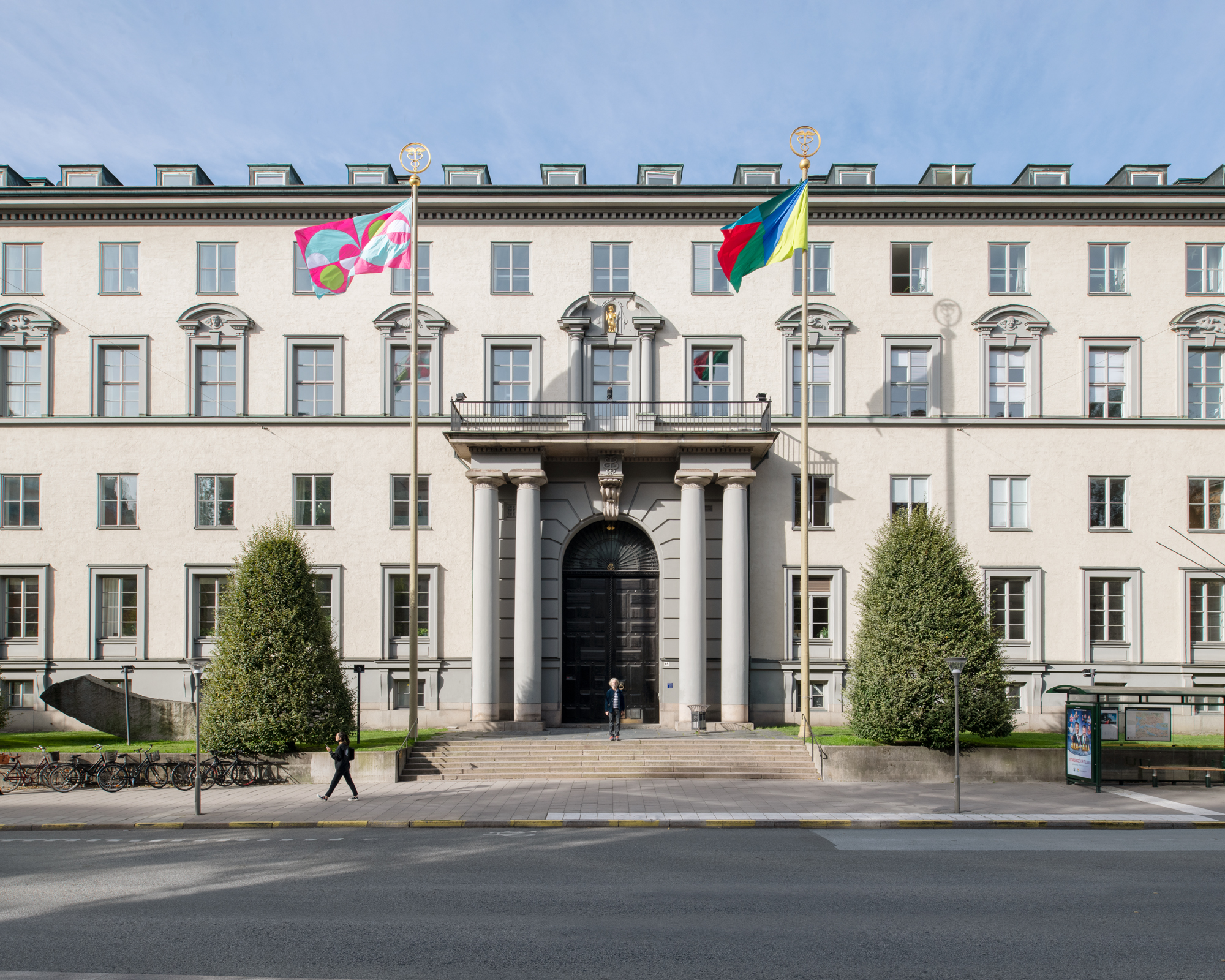 What kind of concept is abstraction?
And what is the motivation for the artist Jacob Dahlgren to look for patterns everywhere he goes? What happens when he takes the patterns out of their context and turns them into art? And what does abstraction in art have to do with the abstracts that researchers are writing?
An abstract is a simplification that changes the context and the way we interpret things. It´s a method based on taking away stuff, in order to see, experience, highlight or show something beyond. Abstracts in art has been around since ancient times in rock carvings. In education and research abstracts and abstractions have a central position.
We invite Jacob Dahlgren, who in his work is inspired by the tradition of minimalism and constructivism, and other guests to widen our consciousness of what it might mean to think and act with abstractions as a tool.
In The Flag Project, the school´s entrance and atrium will be transformed into an exhibition arena and a production hall. During the workshops students and faculty can design their own flags, based on patterns from their own lives, and two textile artists (Emelie Lundin and Sara Kallioinen Lundgren, educated at Konstfack) will sew the flags on site in the atrium. These will then be hung up around the school.
The workshops and the seminars will take place in the brand new art classroom The Jacob Dahlgren Room (formerly known as 542): a colorful pedagogical atmosphere that awakens questions around measurability and the significance of abstractions.
Jacob Dahlgren is called "The Striped Artist" and his most patient and durable artwork is his ongoing project to wear a striped t-shirt every day for the rest of his life. He has done so since 2001, and he is posting a pic a day on his Instagram: "Where art becomes life and life becomes art".
Photo of Sveavägen 65: Mikael Olsson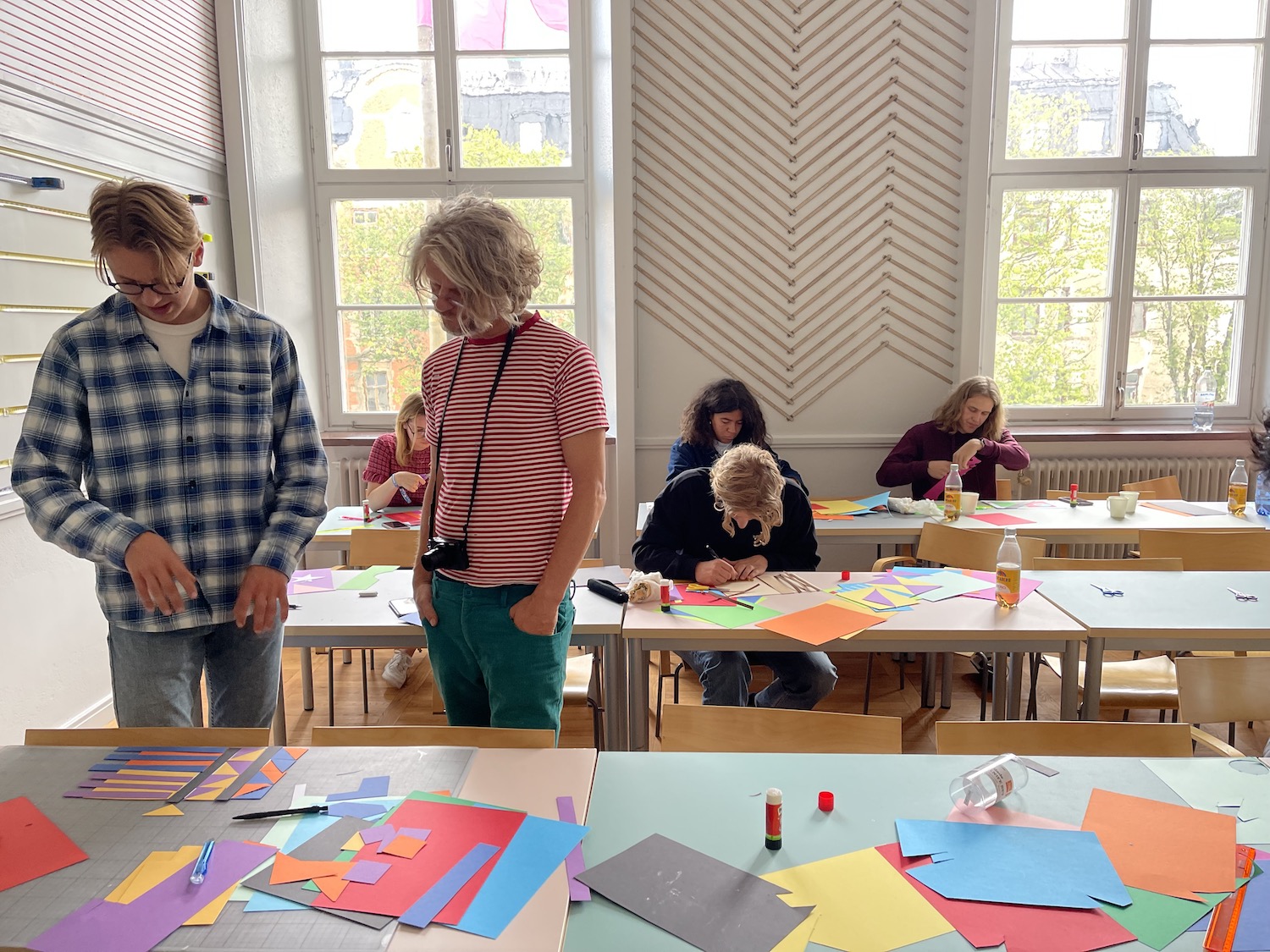 Workshop with Jacob Dahlgren and SSE students, September 2021. (Photo: Tinni Rappe)
Art Talk and Workshops with Jacob Dahlgren
Abstraction: Seminars
Art Initiative are doing a series of seminars called Abstracts which will revolve around abstracts and their intentions. Open for all!
All seminars will take place in The Jacob Dahlgren Room on floor 5 in the SSE main buildning on Sveavägen 65.
Check out Art Initiatives calendar for more info.