Peter Stridsberg: Forecast Diaries
Temporary Exhibition, October - December 2022, in the corridor on floor 3 on Sveavägen 65.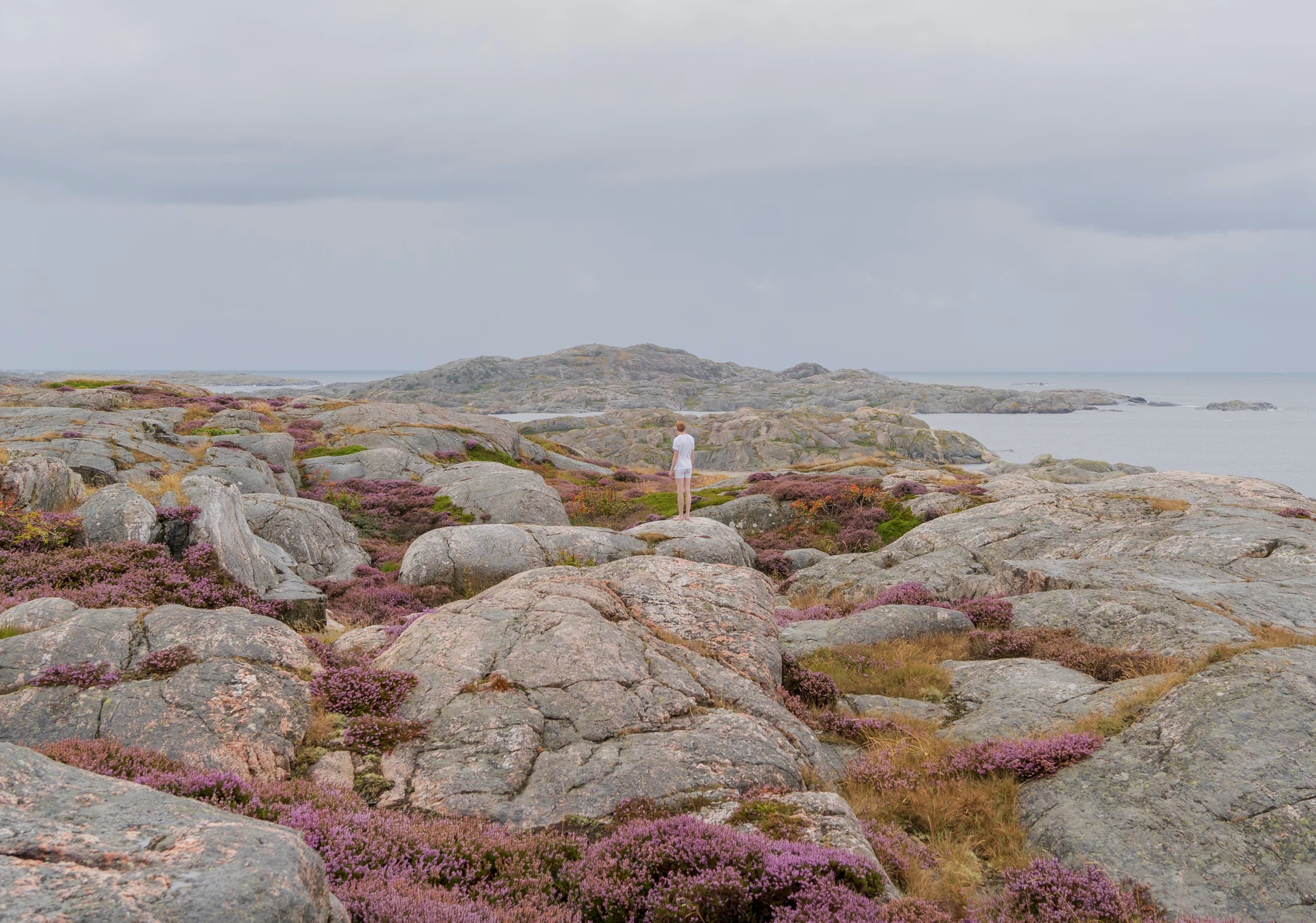 What do we know about tomorrow?
Not much, in fact. The seven photographs in Peter Stridsberg´s series Forecast Diaries are accompanied by weather forecasts – a way of predicting the future – from SMHI (the Swedish Meteorological and Hydrological Institute). The forecasts are for the specific site where the photos are taken: the island Tjörn on the Swedish west coast. Forecasts are read on the Swedish radio every day and while they are important information for many people, others hear them almost as poetry.
People have been trying to predict whether it is going to rain tomorrow, or not, for thousands of years, but it was in the 19th century that the science of weather forecasting truly began. The British Royal Navy officer Francis Beaufort developed the wind force scale and his colleague Robert Fitzroy set up 15 land stations which used telegraphs to transmit daily weather reports – and he developed weather charts which he described as "forecasts". In 1861, the first daily weather forecasts were published in The Times. Nowadays, forecasting techniques use supercomputers analysing data relating to pressure, air speed, precipitation and temperature from around the world. But still there is much uncertainty in the predictions.
In the photo series Forecast Diaries we see the artist standing high in a rocky landscape with his back to the viewer, contemplating what´s in front of him. One cannot ignore resemblances to Caspar David Friedrich's epic oil painting Wanderer above the Sea of Fog from 1808 (also depicting a solitary man in nature, and also with red hair!). But where Wanderer has a triumphant vibe, Peter Stridberg´s subject is tentative.
Peter Stridsberg works with photography, sculpture and installations. He was born 1994 in Gothenburg, and lives and work in Umeå. He received his master's degree at the Umeå Academy of Fine Arts, Umeå University, in 2019. During a residency at Nordiska Akvarellmuseet in Bohuslän in Sweden, he developed the project Forecast Diaries. With the help of the forecasts describing the weather on the sea between Kattegatt and Skagerrak, he positions himself in front of the changes taking place in nature around him.