Timbuktu
Nathalie Djurberg & Hans Berg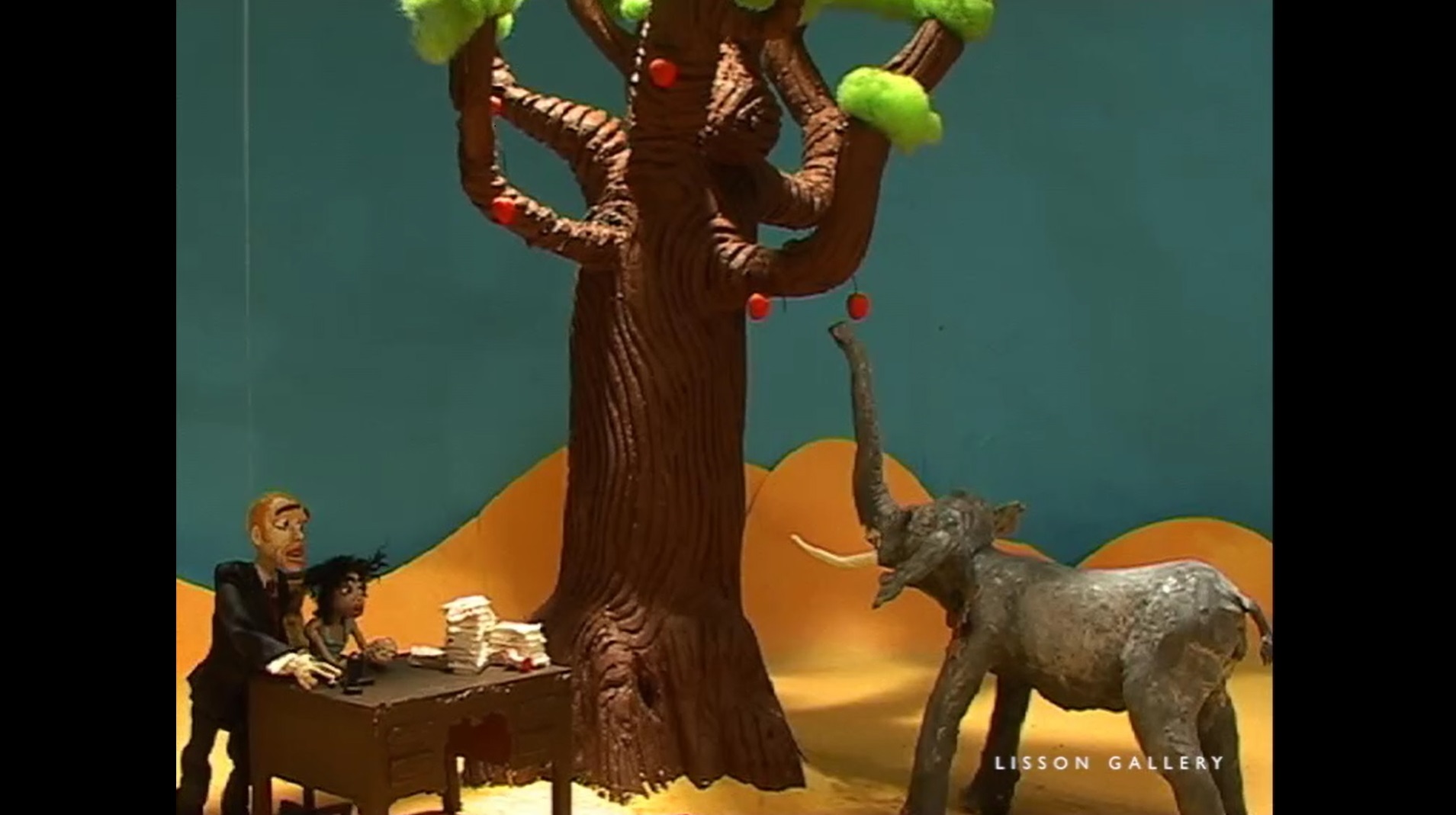 Reality is usually not the main focus in the films of Natalie Djurberg & Hans Berg, but rather what lies beneath it. The artist couple are internationally known for their clay stop-motion animations – also known as "claymation" – that are characterised by dramatic visuals and evocative music and sound. The surreal and psychedelic scenes of the films place them in a unique genre of contemporary art, that have been developed by the artists for over fifteen years.
In "Timbuktu" (2007), we witness a story that contains just few props and figures – a bureaucrat, a soldier, an elephant and a tree. The themes of the film spans across the uncanny relationship that is unveiling between the bureaucrat and the soldier that during the films is trying to switch their internal power relations between, with the aid of the elephant and the different objects around them.
As is usual in the films by Djurberg & Berg, the scenes contain an eerie subtext that slowly reveals itself. The world we see in the film disrupts our idea of being neutral onlookers, due to their deep psychological, sexual, violent or otherwise bizarre elements that forces us into new states of mind.
The works of Nathalie Djurberg and Hans Berg are considered to be some of the most significant of their generation, exhibited around the world, including the 53rd Venice Biennale in 2009, Moderna Museet, Walker Art Center, Australian Centre for Contemporary Art, and ARoS Aarhus Kunstmuseum, among many others.