The Waiting Room
The Waiting Room (2017-2019) by Gunilla Josephson contains four video works screened in the atrium in June 2020.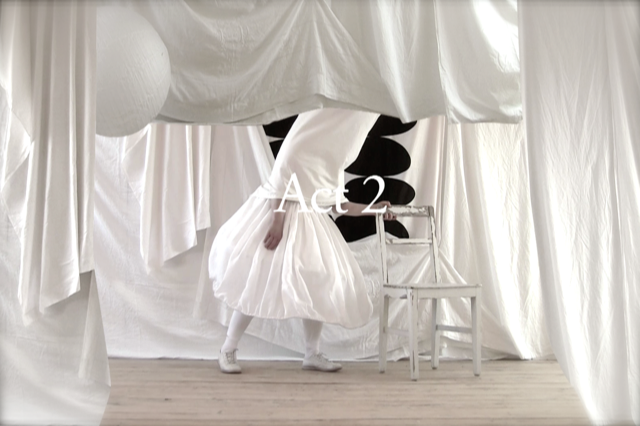 The Waiting Room contains four video works by Gunilla Josephson: M´s Crystal Tears (2017) 10,42 min, Mrs Godot (The Waiting Room) A Chamber play in Four Acts (2017) 11,45 min, P.L.A.T.O. (Please Leave All Tickets Onboard) (2019) 10.25 min, and The Last Signature (2018) 6,41 min.
Gunilla Josephson is a Swedish-born video artist working in Toronto, Canada. Her videos are surprisingly enigmatic autobiographies and raise questions about the life-long formation and transformation of identity, until and including death.
Still, Gunilla´s videos are research projects into reality. She says:
Video as an art medium is untainted by "old masters" and largely separated from the fantasy industry. Video is a medium that straddles the official art world, the entertainment industry and the bumbling disclosures of the amateur. It is difficult to own, to control, to co-opt. It is fundamentally subversive and as such, it is life affirming. It insists on true revelation and true beauty.
Now Gunilla offers masterclasses through her videos to explore real worlds beyond prejudice accepting complexity so central to social science.
Some venues where Gunilla Josephson has exhibited are:
Fylkingen and New Music and Intermedia Art Stockholm 2019 (Sweden), the Time, Site and Lore ET4U(Denmark), Centre Culturel Suédois, Musée Quesnel-Morinière, Coutance (France), South London Art Gallery (UK), Oberhausen International Shortfilm Festival (Germany) (Awarded Festival Prize for video "Hello Ingmar"), Musée d'art contemporain de Montréal and Prefix Institute of Contemporary Art(Canada).