Runner
Samson Kambalu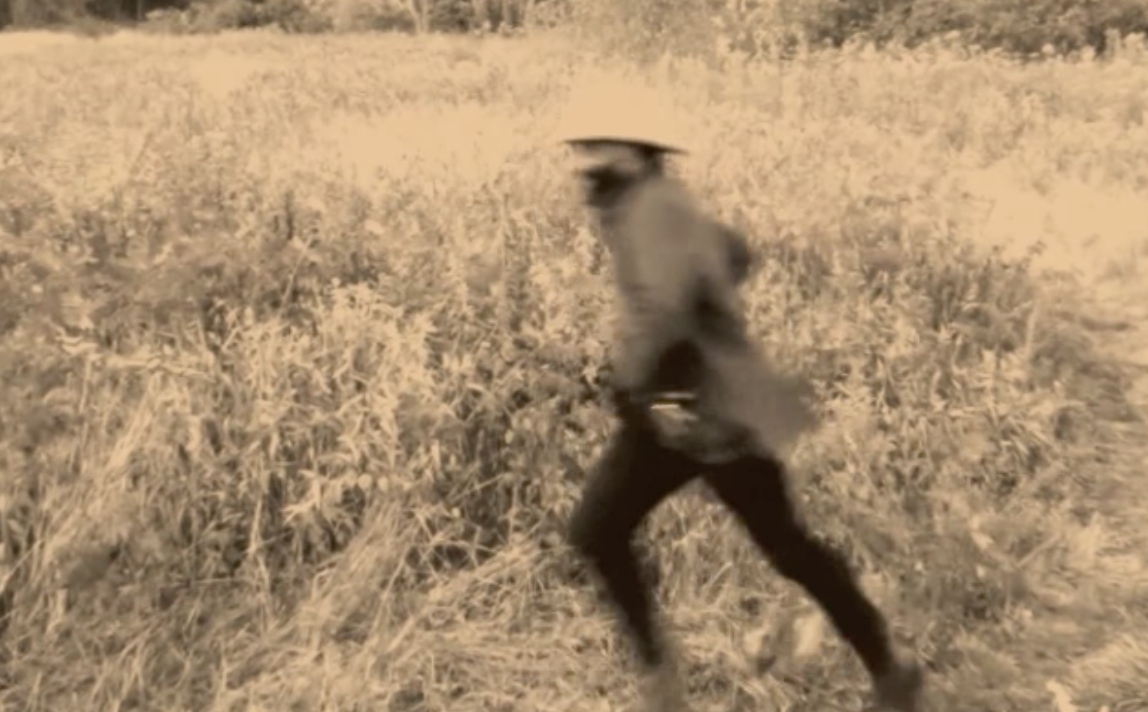 0.50 min.
Digital video, colour.
In Samson Kambalu´s video Runner from 2014 we see a man running without really getting anywhere.
Samson Kambalu, born in Malawi in 1975, lives and works in the UK where he is also an associate professor for fine arts at Magdalen College, Oxford.
He works in a variety of media and his work is autobiographical, often full of playfulness and at the same time anticolonial. He has done a number of black and white videos in the same style as Runner, and they can all be watched via Youtube. (Thank´s Samson!)
In 2000 Kambalu made a work called Holy Ball, a football wrapped in pages of the Bible, and invited people to 'exercise and exorcise' with it. This was Malawi's first exhibition of conceptual art. Since then, Kambalu has evolved a philosophy of art based on play and critical thoughts.
Kambalu is also represented in the SSE permanent collection with his video Plato´s cave (2019) in The Cabinet room, and he did an art talk at SSE on October 1, 2021. The artwork is filmed in Noank, Connecticut, USA.
Samson Kambalu is represented by Galleri Nordenhake in Stockholm.
The Fourth Plinth on on Trafalgar Square
On 5 July 2021, it was announced that Kambalu's artwork Antelope had been selected as the next to occupy the Fourth plinth in Trafalgar Square in central London from September 2022 until 2024. The sculpture restages a 1914 photograph of Baptist preacher and pan-Africanist John Chilembwe and European missionary John Chorley. Chilembwe wears a hat in an act of defiance, as this was illegal at the time.
The sculpture was about to get inauurated in September 2022, but the inaugruation has been delayed because of the passing of Queen Elizabeth II.