360 degrees
The Israeli artist Smadar Dreyfus´ video 360 degrees (2007) is on display in the atrium from August 24, 2023, as part of the SSE X Magasin III videoprogram Borderland – where outer and inner meet. 360 degrees shows a panoramic view of a coastline between Tel Aviv and the historical port city of Jaffa, an area with both Arab and Israeli populations.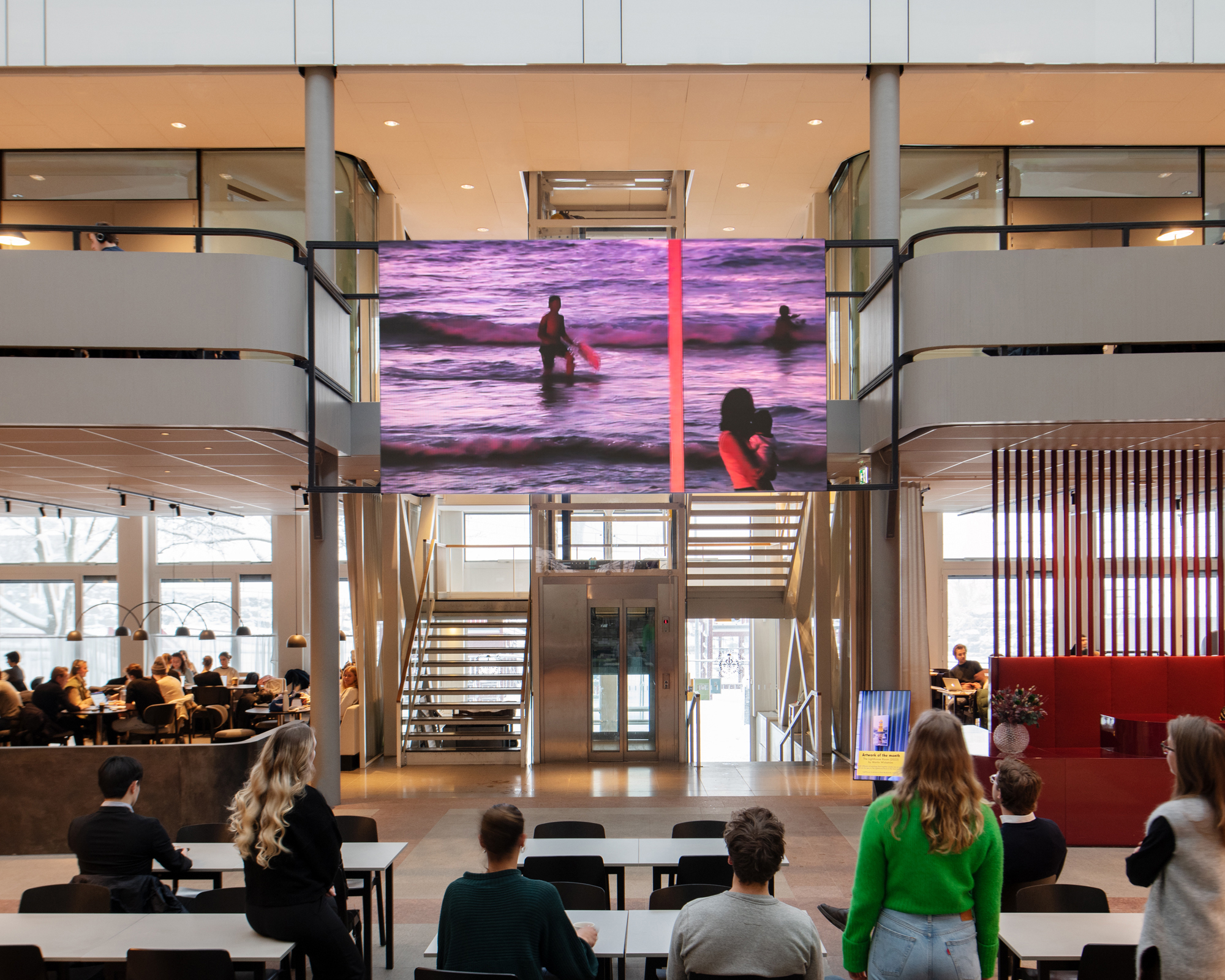 Photo: Mikael Olsson
In the video the camera slowly moves in a constant motion, unfolding scenes in real time. The work captures everyday scenes from a conflict zone and reveals what the divided groups do share or do not share. 360 degrees provides us with a fragmented glimpse into a complex social space, revealing the social charge of human boundaries as well as the inevitable normality of coexistence.
Smadar Dreyfus was born in 1963 in Tel Aviv, Israel. She lives and works in London. Dreyfus works with audiovisual and documentary material, but often deliberately depart from traditional documentary conventions. Her artistic explorations focus on social relationships, the individual and collective, the private and public spheres. In several of her works, she distorts the viewer's experience of voice in video recordings, investigating the significance and impact of voice in public spaces.
"In effect it is a topology of the real, and the real holds a fascination beyond narrative. It is unpredictable and can't be contained.
Smadar Dreyfus
The film is part of the film program Borderland - where outer and inner meet, a collaboration between SSE and Magasin III.
REMEMBER: Free entrance at Magasin III for SSE students, staff and faculty during the filmprogram (until November 15).
ALSO: Join us on Monday August 28 9.30 for an Art Coffee with curator Sofia Ringstedt for a conversation about the collaboration and the current artwork. In the atrium! Open for all!