Watch the performance Quantifying the road to self-fulfillment
On January 26 the former SSE student (now an art student at Idun Lovén) Shannon Felländer-Tsai came to us with her thought provoking performance about her self-fulfillment being an asset for us to invest in. Watch it here.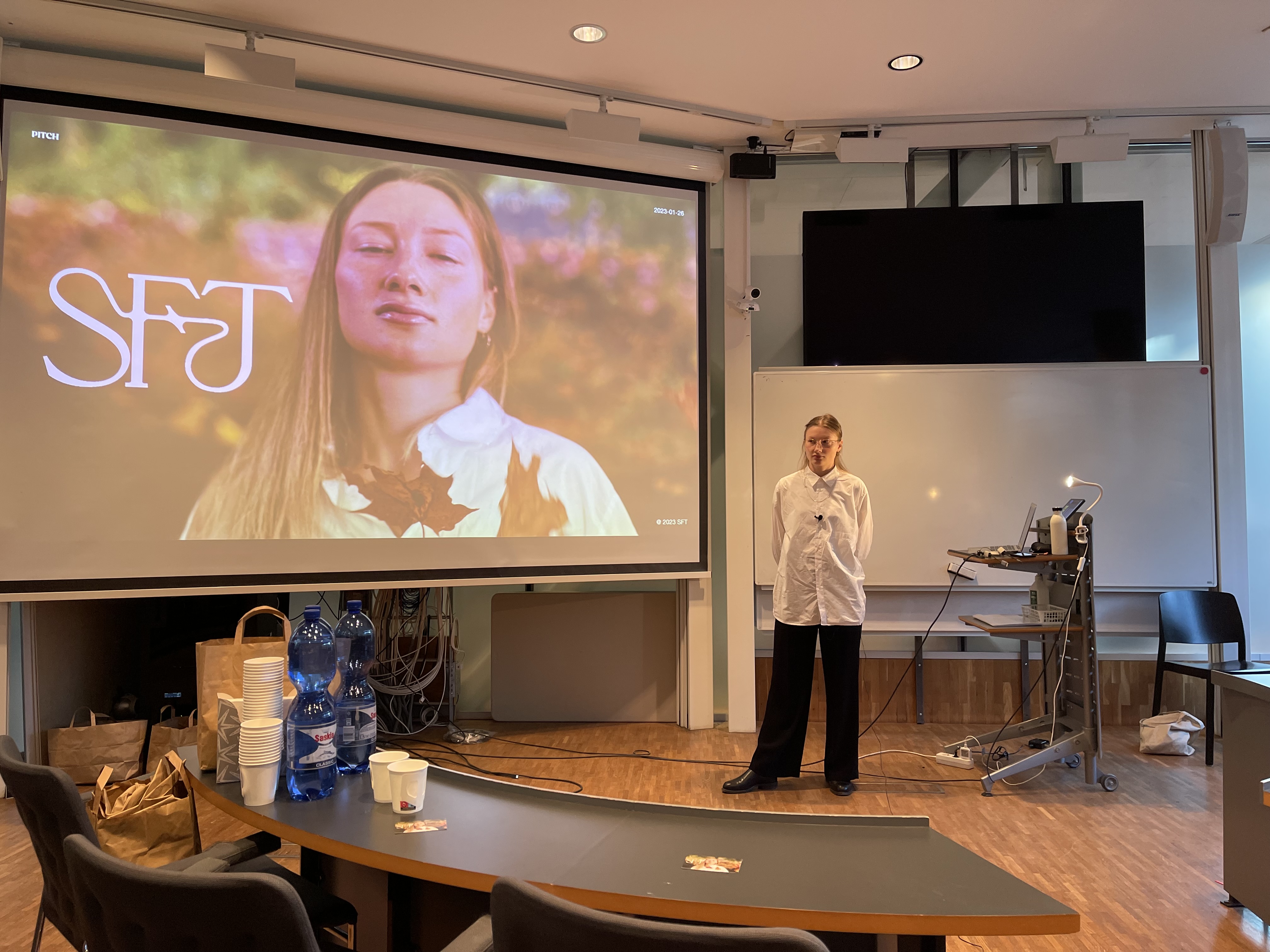 INTERVIEW:
Who are you?
I am a graduate from the MSc program in Economics at SSE that has decided to establish myself in the art business. Currently, I'm studying painting and sculpture at art school Idun Lovén in Stockholm. In my art talk and pitch Quantifying the road to self-fulfillment I show how an investment in my self-fulfillment is the financial asset of the future. I present a unique 3-step strategy that will allow me to unleash my artistic capacity and reach a financially lucrative state of self-fulfillment. With my spectacularly diverse profile – I am an artist, economist, socialdemocrat, bureacrat and DJ – the road to self-fulfillment through self-optimization is but one investment away.
Everyone is welcome to follow my journey towards self-fulfillment on my Instagram account, @official.sft.
How is your investment plan going?
I am still looking for the right investors in my self-fulfillment strategy. It is a marathon, not a sprint, and I'm in it for the long run.
Why did you choose to come to SSE with your art talk?
SSE is my alma mater and therefore a natural first stop for me to hold my art talk and pitch. The plan for the future is to look for more investments in my self-fulfillment by giving my presentation in other places with strong ties to the financial market.
Is this Shannon or SFT answering?
SFT.
Tinni Ernsjöö Rappe, Director Art Initiative
Performance lecture by Shannon Felländer-Tsai, performed Jan 26th 2023 with Art Initiative