Close Studies of Helsinki
Oscar Furbacken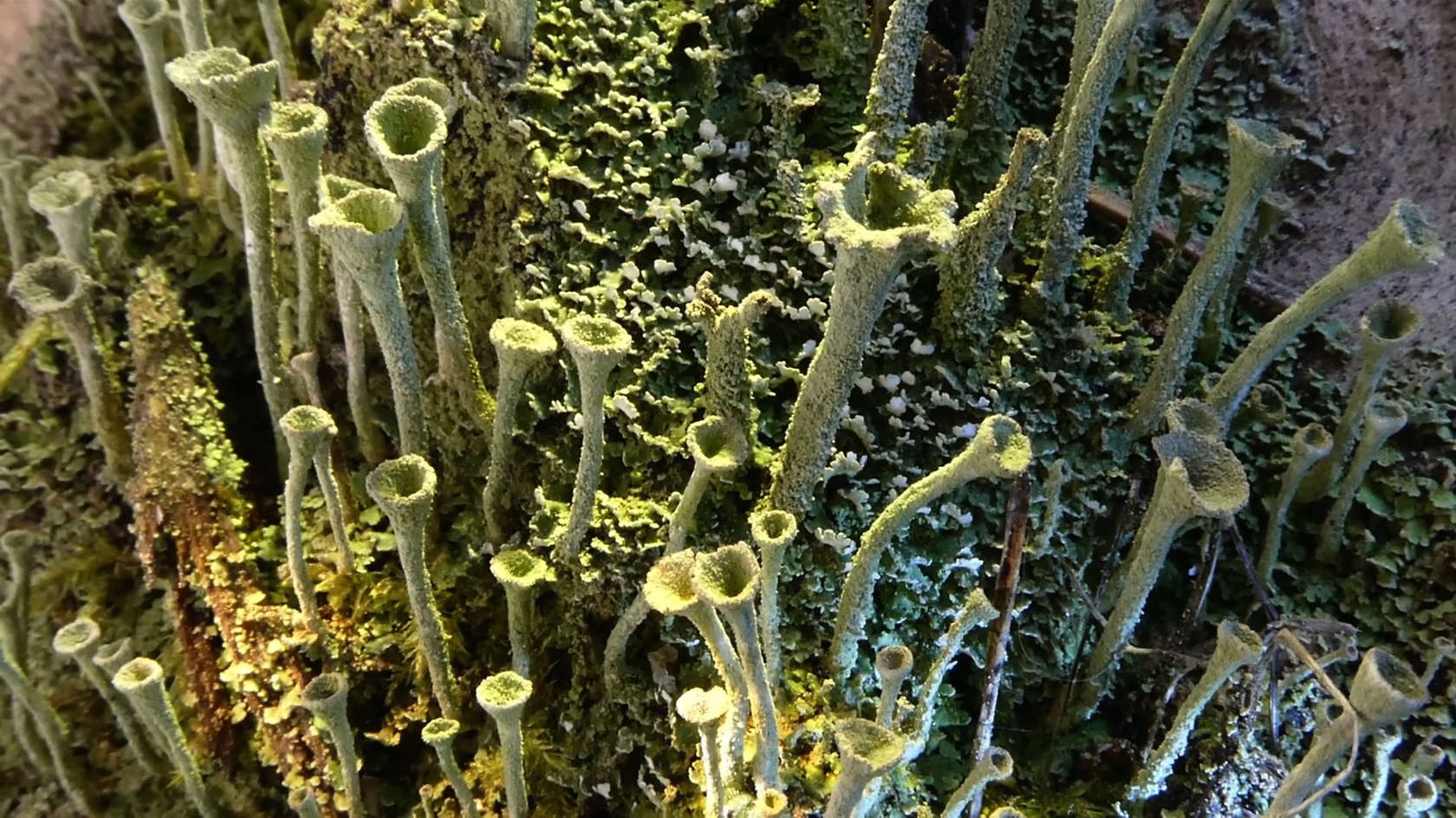 Close Studies of Helsinki, 2020
7 min (loop)
Music by Robin af Ekenstam (listen via the app Listen Everywhere)
During many years the Stockholm-based artist Oscar Furbacken has been searching and filming vast territories where botanical individuals are struggling to stay alive. The small plants have tried – and succeeded – in finding a niche for themselves with a specific combination of light, nutrients and humidity. One can call them survivors.
Furbacken´s interest in the grandeur of miniscule plants and habitats reveals a marvel in the small individuals and their clout as well as their fragility. Within ecology the term habitat refers to a zone in which an organism can find food, shelter and protection. It is hard not to let the mind and thoughts wander off to war and the conditions for refugees seeking asylum in various places on our globe, and also to nature taking over in places heavily affected by war.
Furbacken might want us to get close up, to slow down and to tune in to urban areas we seldom take an interest in. The artist himself refers to poetry when talking about his work. And once the French philosopher Jean Wahl (1888-1974), in his now classic book from 1932 "Vers le Concret", advocated a phenomenological turn towards the concrete. The art of Oscar Furbacken conveys somewhat similar sensitivities to our business school. Sustainable and efficient visions do not necessarily suppose distance, abstract elevation and stressing speed. Art may guide our tuningin, slowing down and closing up to value the concrete. In our economy and its management.
Furbacken wants us to reflect and consider our impact on the world and nature – on which we all depend.
Can you sense hope in the film?
More CLOSE STUDIES by Oscar Furbacken in the atrium, March 2022:
Video:
Close Studies of Rome, 2017, 7 min: on the medium size screen near Leap of Faith and Drowning Sailors
Close Studies of Paris, 2014-2018, 6,48 min: on the iPod next to the entrance7exit door.
Photo:
Microhabitat of Rome 2, 2020
And during the evening of the vernissage, March 8:
Close Studies I-VII (Stockholm), 2012, 5,50min: projected on the south facade
Oscar Furbacken was born in Göteborg in 1980. He is represented by Susanne Pettersson Gallery in Stockholm, where he also lives and works. He has a master from the Royal Institute of Art, and his film Close studies of Rome is part of Moderna museet´s collection.