On the underground
Catti Brandelius, 2001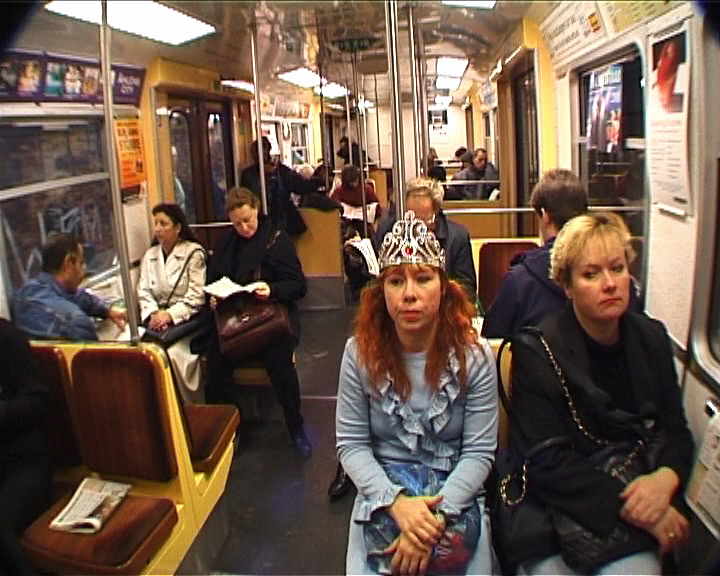 4:10 min, screened during March and April 2023 on the smaller screen in the corridor outside room 138.
ART TALK with Catti Brandelius April 12.
Miss Universe is one of many alter egos used by the artist Catti Brandelius. With the help of the tiara-wearing self-appointed Miss Universe, Brandelius is investigating politics, art and feminism. Music is an essential part of many of Catti Brandelius´art works - Miss Universe was originally a band member in the band Doktor Kosmos.
On the underground (2001) is a song and a video about prejudices against people from different social classes and backgrounds. The video is part of the Moderna museet permanent collection, and is screened here at SSE in cooperation with Filmform.
Catti Brandelius is an artist, director and composer born 1971 in Gävle, Sweden. She is educated at Konstfack in Stockholm 1997-2000 and at Kungliga Konsthögskolan (Mejan) (The Royal Institute of Art) 2007-2009.