Cirque Calder
During febrary 2018 we screen the film Cirque Calder by Alexander Calder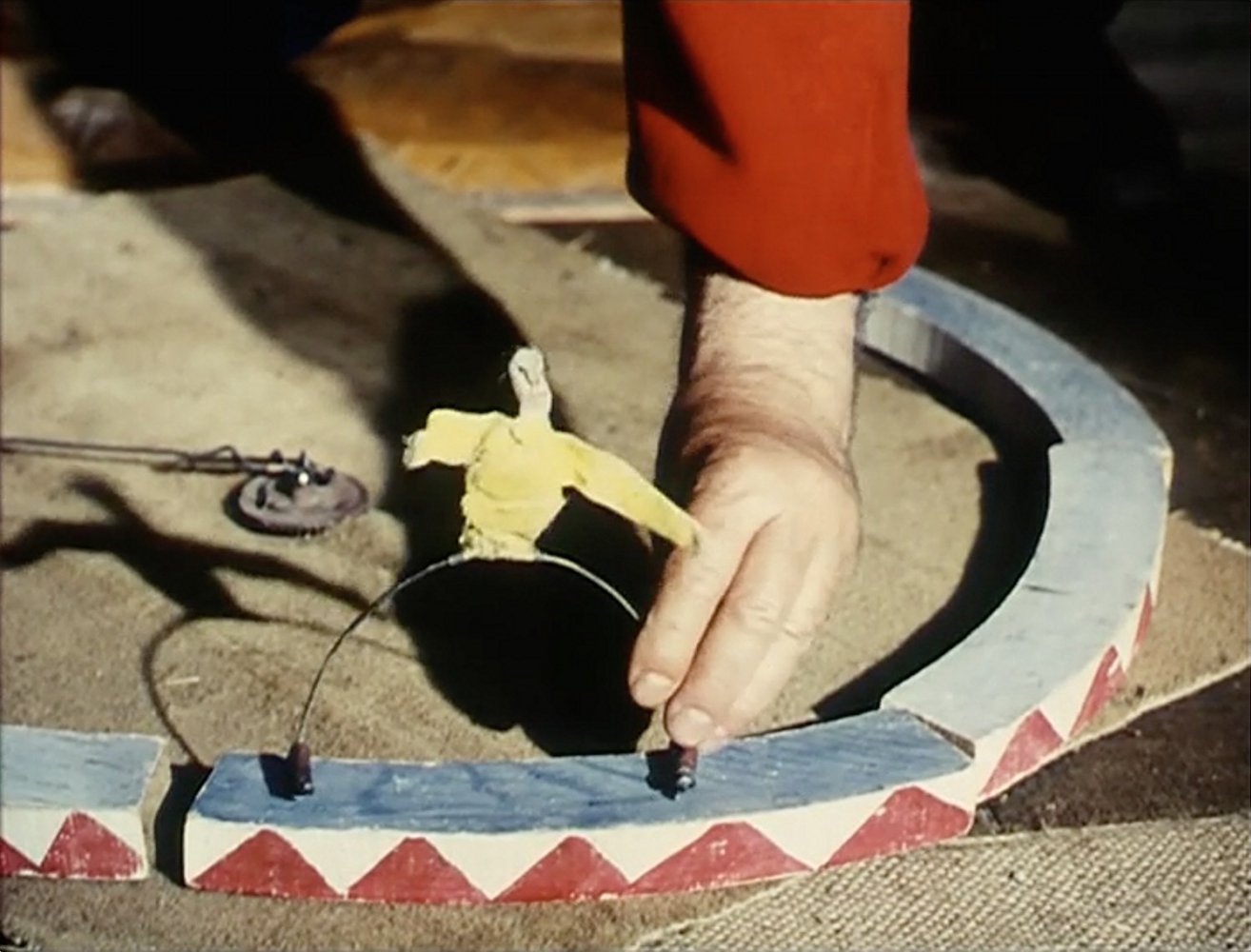 Who is really in charge? How well do models really work? And when we know how everything is run, does it somehow become less real? Those are questions of leadership and management that Alexander Calder (1898-1976) asks his audience at the Stockholm School of Economics. In the film, the artist handles the dolls him-self in their various acts and comments on the show in French. Making visible the invisible hand!
Though most famous for his "mobile" sculptures, some monumental ones to be enjoyed outside the Moderna Museet, Calder was a versatile artist, doing everything from theatre and film production to painting cars and aircrafts to making jewelry. His performance work Cirque Calder was first shown in Paris and combined mechanics, playfulness and the burlesque. Calder performed with his celebrated circus at several venues in Paris and New York in the 1930s. Among his fans were Peggy Guggenheim, Piet Mondrian and Thomas Wolfe.

Text by Emma Nordin, SSE Art Initiative

Moderna Museet has graciously granted permission to SSE Art Initiative to show classics from its art film collection of which Cirque Calder is the fourth installment.