Marcel Duchamp - Changing Art Through A Consumer and Context Perspective
Art Talk with artepreneur Jan Åman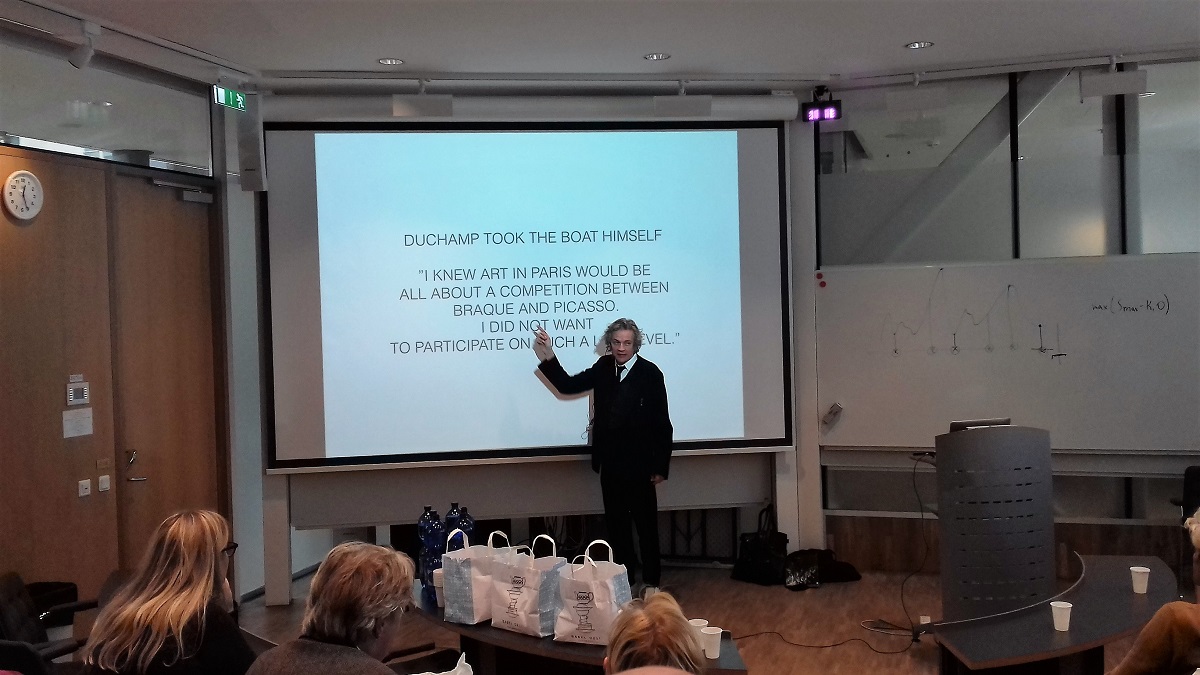 Jan Åman gave an Art Talk on Marcel Duchamp and how he radically changed the idea of art by focusing on consumer/spectators and the context. Jan Åman, writer, curator and creative director of A HOUSE, among many things. He previously founded the influential Stockholm art space Färgfabriken and is holding a central position in international and Swedish art life by introducing creative crossovers between art, fashion, design and community actions.
In 2011, he was one of the curators of the show De ou Par Marcel Duchamp that focused on the Swedish reception of Marcel Duchamp. Duchamp came to Sweden in the early sixties and was greeted especially by Ulf Linde, who also introduced Duchamp´s work and was responsible for the important collection of his work at Moderna Museet. Linde spent a considerable amount of his time and energy trying to understand the meaning of Duchamp's work. Linde´s reflections became a model for how to approach, not only contemporary art but also how to try to grasp societal phenomena at large.
The influential Swedish sociologist Johan Asplund latched on to Linde´s writings on Duchamp as a model for how to understand societies and social phenomena. One aspect important to Jan Åman, who collaborated with Linde on the Duchamp show, is Marcel Duchamp´s consideration of spectators as the true creators of artistic value.
What the artists intend or aim for becomes unimportant, instead what makes something into art is how the spectator looks upon it and what the object means to the onlooker. To make art is to open up to interpretations and in that sense, Marcel Duchamp introduced an aesthetic market-orientation in the contemporary art world.