Incubate members
The following startups are currently at SSE Business Lab as a part of Incubate. The Incubate program serves as a launching pad for startups that have recently launched their prototype and are focusing on commercialization.
Biosphere Intelligence
Sustainability training at scale

World-leading sustainability training at scale, using the latest progress in EdTech and AI
Boxxy
Sustainable grocery deliveries
Making home delivery of groceries sustainable.

A virtual office that reimagines remote work and the flow of in-person collaboration. See, talk and co-work without links, with just one click.

The pay-per-article solution that fixes it once and for all.
Circulate
B2B marketplace for sustainable packaging

Sourcing platform and B2B marketplace for sustainable packaging.
Ebie
Alternative solution for rental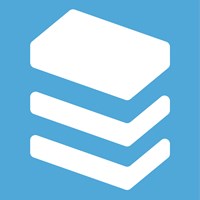 Replacing the commercial rental deposit with an insurance alternative, that unlocks capital for the tenant and gives the landlord better protection, creating a win-win situation.
Fleetm8
Digital solution for maritime documentation

The comprehensive digital solution for documenting maritime events.
Geil
First-class products within intimate wellness
At Geil, we're on a mission to break the tropes of a stagnant intimate wellness industry. Our first step: going neck-deep into the user experience; sorting out what people desire in their most intimate and passionate moments. Geil was founded in September 2021 with Norwegian roots and a global playing field.
Kaspian
AI platform for equity firms to make better decisions

An AI powered platform that helps Private Equity firms make better decisions based on the data they already have in all their research files but do not know.
Nilo Collaborations
Facilitating better meetings
A digital collaboration platform for facilitating better meetings.
Norn
Bringing Web3 to the Nordics

Prepares and supports pioneers, creators and creatives with building, establishing and growing their communities in Web3 through NFT:s.
Numbery
Automates finance for growth companies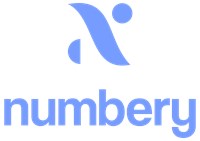 Numbery automates finance for growth companies. From paying invoices, to creating board materials, our aim is to make a world class finance department available at all. We do this by automating services that are otherwise labor intensive, making great finance available at a fraction of the cost of an employee.
Polytope
Simplifying software development

Flexible software development platform helping development teams simplify their digital infrastructure.
Tilly
Personalised fertility support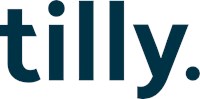 Personalising fertility support across physical and mental pain points.
Water in Sight
Understand water using mobile phones

Understand water using mobile phones.
1-Fits-All
A perfect daily mix of vegetables, fruits, nuts, roots and spices

A perfect mix of vegetables, fruits, nuts, roots and spices in a simple daily packaging, offered on subscription through online channels