Investor networks
Are you looking to find the next great startups to invest in? Or are you curious who is a part of the investor networks at SSE Business Lab?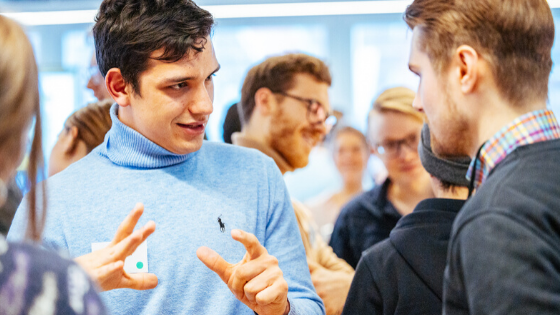 We help facilitate investor-startup relations through both informal and formal gatherings, such as Investor Office Hours as well as demo days. The purpose of the collaboration is to create opportunities for relationship-building between startups and investors before an investment.
We know that our startups would like to get to know their future investors as much as you want to get to know the team before investing in their business. Therefore, we believe it's crucial to facilitate meetings even before an investment is relevant.
Our startups have gone through an extensive application process, evaluated by the advisory board, (link to the advisory board) to be admitted into their program. By ensuring the quality of a team and its business, we make it easier for you to access talent without having to filter through the noise.
Engagement & Presence
Investor Office Hours
Twice yearly, SSE Business Lab facilitates an Investor Office Hours event, where chosen investors from the Investor Network are provided the opportunity to conveniently speed-date with startups in the Incubate program. The startups have a chance to pre-book 15-minute slots with relevant investors a few weeks before, and during the Office Hours event, investors are each assigned a meeting room and the startups circulate to meet the investors they've signed up to meet. There is a joint coffee break to further encourage informal chats and relationship building.
Demo days
Three times a year, startups who have successfully graduated from the Active program or successfully spent their first six months in the Incubate program pitch in front of friends, partners and investors of SSE Business Lab. The event includes a mingle before and after, and the chance to get to know both the startups and other investors and partners of the Business Lab.