Board of Admissions
Our Board of Admissions consists of accomplished entrepreneurs and investors that act as the admissions committee for the Activate and Incubate programs.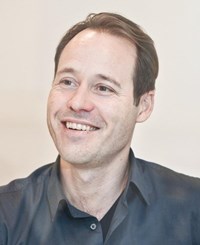 Founder of King Digital Entertainment, one of Sweden's most successful unicorn companies and creators of the gaming sensation Candy Crush Saga. Also the founder of the venture capital firm Sweet Capital. Has been named by Dagens Industri as Sweden's most influential tech investor.
Pia Engholm
Chair, DHS Venture Partners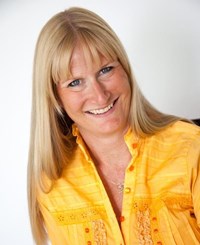 Pia is a full-time angel investor, and a previous entrepreneur who has gone through all phases of entrepreneurship – from seed funding to growth, from local to global, from operational management to strategic board position, from startup to scale-up and on to successful divestment. As an investor, she works closely with innovative and impact-driven startups in many different sectors. She is also a member of the SSE alumni angel collective DHS Venture Partners, where she currently serves as chair.
Arash Gilan
Co-founder and CEO, Viva Media Group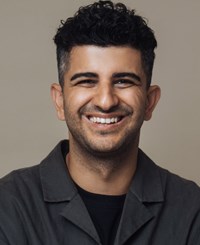 Aras is the co-founder and CEO of Viva Media Group, a leading full-service digital agency with over 100 employees in the Nordic region. Over the years, VivaMedia has empowered hundreds of e-commerce businesses to achieve success. Passionate about the digital realm, Arash is deeply vested in understanding the nuances of people, marketing, leadership, and communication. He is dedicated to discovering the harmonious intersection between the analog and digital worlds, believing that this confluence is where true innovation emerges. Since 2018, Arash has hosted the popular podcast "VD-podden" and has penned three books on digitization, AI, and e-commerce.
Donna Hanafi
Founder, HONA and Angel Investor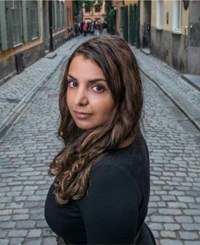 Growth and marketing expert with a background at successful startups like Mentimeter and Tictail. Has been a coach at both Sting and SSE Business Lab, and is an active angel investor having made investments in companies like imagiLabs and Mindmore.
Zakaria Hersi
Head of Growth at Rebtel, Angel Investor at Framtid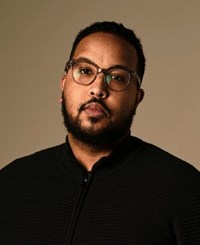 Zakaria is the Head of Growth at Rebtel and was previously the Director of Africa and Middle East at Truecaller, where he was responsible for the top 5 markets for the company until their IPO. At Trucaller, he set up multiple offices, operations and ventures in Kenya, Colombia, Mauritius, Sweden, and Nigeria and recruited and managed 550 employees. He built a team from 0 to 180 employees in Nigeria in 4 months, built a team of 40 employees in Colombia in 3 weeks and scaled it to 120 employees, recruited a team of 100 employees from 5 countries to relocate to Malta in 1 month. He has previously held positions in Kinnevik and Besedo. Since a few years back, he is a member of the angel collective Framtid which invests in digital scalable startups.
Lars Lindgren
Investor and co-founder of DHS Venture Partners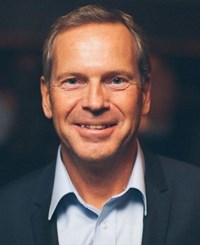 Lars has been an angel investor since 1984, and has invested in over 80 startups, with ~20 active direct investments in digital services and SaaS. In 1985, he founded Svenska Riskkapitalföreningen (SVCA) where he acted as a board member and chair for 10 years. In 1988, he founded Europe's first Fund-of-Funds which owns shares in active venture capital funds in the US and UK. He is also the founder of the SSE alumni angel collective DHS Venture Partners.
Adeline Sterner
Executive Chairwoman, Caia Cosmetics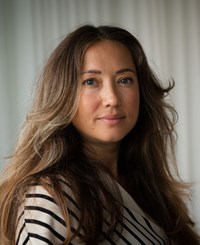 Adeline is the Chairwoman and former CEO of Caia Cosmetics, one of Northern Europe's fastest-growing beauty brands. She's also the fonder of Maison Fortnuée, a French-Swedish interior brand that offers luxurious towels and previously received support from SSE Business Lab. She holds a BSc in Business and Economics from the Stockholm School of Economics.
Mattias Nordquist
Professor, Department for Entrepreneurship, Innovation and Technology, SSE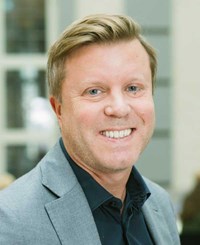 Mattias Nordqvist, PhD, holds the SEB Chair in Entrepreneurship and Family Business. He is a Full Professor in Business Administration at the House of Innovation at the Stockholm School of Economics. Mattias' teaching, research and outreach activities concentrate on entrepreneurship, strategic renewal and governance in private companies – in particular family businesses. He focuses on both start-ups/new ventures and established companies.