Board of Directors
Meet the governing body of SSE Business Lab.
Magnus Mähring
Chair of the House of Innovation, Stockholm School of Economics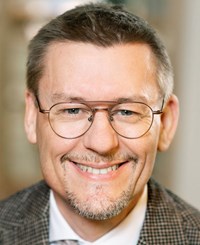 Head of the Department of Entrepreneurship, Innovation and Technology at the Stockholm School of Economics and the representative of SSE in the Board of Admissions. His research interests revolve around organizational decision-making and transformation processes involving digital technologies.
Marie Ahlgren
Manager of Sustainability Consulting, AFRY Management Consulting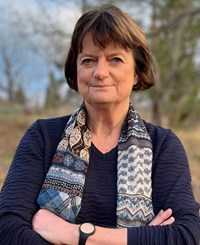 Marie Ahlgren is Manager at AFRY's MCD Sustainability Consulting, where her focus is sustainability strategy and impact financing. As part of the group management team at Almi Business partner, with responsibility for business development, she has gained a deep understanding of the challenges and opportunities for startups and scale-ups. He broad interest and knowledge of digitalization is the result of several years in managing positions at CapGemini, Telia and General Electric. Marie holds an MBA in International Business.
Jenny Nordlöw
Advisor, Wallenberg Office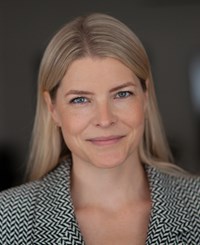 Jenny Nordlöw is Advisor at the Wallenberg Office in Stockholm. Prior to this role, she served as a Wallenberg Vinnova Fellow at the Nordic Innovation House in Palo Alto and as the head of operations for Prince Daniel's Fellowship at the Royal Academy of Engineering Sciences (IVA). Jenny has a background as a consultant at a management consulting company with a focus on communication, business, and strategy. She has also worked as the head of business intelligence at a Swiss startup in Lagos, Nigeria. Jenny holds an MSc in Management from Stockholm University and a BSc in Political Science from Gothenburg University.
Rasmus Rahm
CEO, Stockholm School of Entrepreneurship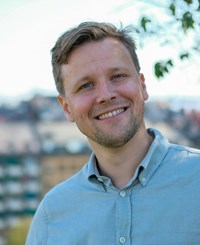 Rasmus Rahm is a Swedish business scholar and research fellow at the House of Innovation at the Stockholm School of Economics. He also serves as Executive Director for the Stockholm School of Entrepreneurship. Rasmus holds a PhD from SSE, where he defended his dissertation "Epistemologies of Entrepreneurship Education: Experiments and Outcomes". He also holds a certificate from Harvard University Graduate School of Education and from the Cambridge-MIT Institute. Rasmus has previously served as interim CEO for SSE Business Lab, and was the co-founder and owner of PR agency Pop n Roll.
Jenny Söderberg
Project Manager, Region Stockholm
Jenny Söderberg is a skilled facilitator with extensive experience from the pharmaceutical industry. She is currently Project Manager at both Region Stockholm and the Swedish Association of the Pharmaceutical Industry. Jenny was previously the CEO of SSE Business Lab.
Torbjörn Wingårdh
CFO, Stockholm School of Economics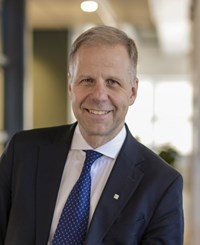 Torbjörn Wingård is the Chief Financial Officer of the Stockholm School of Economics. Torbjörn's previous experience includes being the CFO of companies like RaySearch Laboratories AB (publ), Mycronic AB (publ), and Saab SDS as well as senior positions within Investor AB in Sweden and USA. He holds an MSc in Business and Economics from the School.