The Bonnier Staircases
Through a unique collaboration between the Stockholm School of Economics, the Maria Bonnier Dahlin Foundation and Bonniers Konsthall, works from the foundation will be displayed at SSE for a longer period of time.
In The Bonnier Staircases, the two monumental staircases at SSE flanking the entrance at Sveavägen 65, works will be shown by some of the most interesting Swedish artists today.
– Since many years, art permeates SSE with the goal of increasing empathy and the ability to reflect among our students. Art opens windows to new realities. In addition, the works in The Bonnier Staircases will increase knowledge about the development of Swedish contemporary art during the last decades, says Lars Strannegård.
– The purpose of art is to be displayed and experienced, not to be stored in a warehouse, says Christel Engelbert, chairperson of the Maria Bonnier Dahlin Foundation.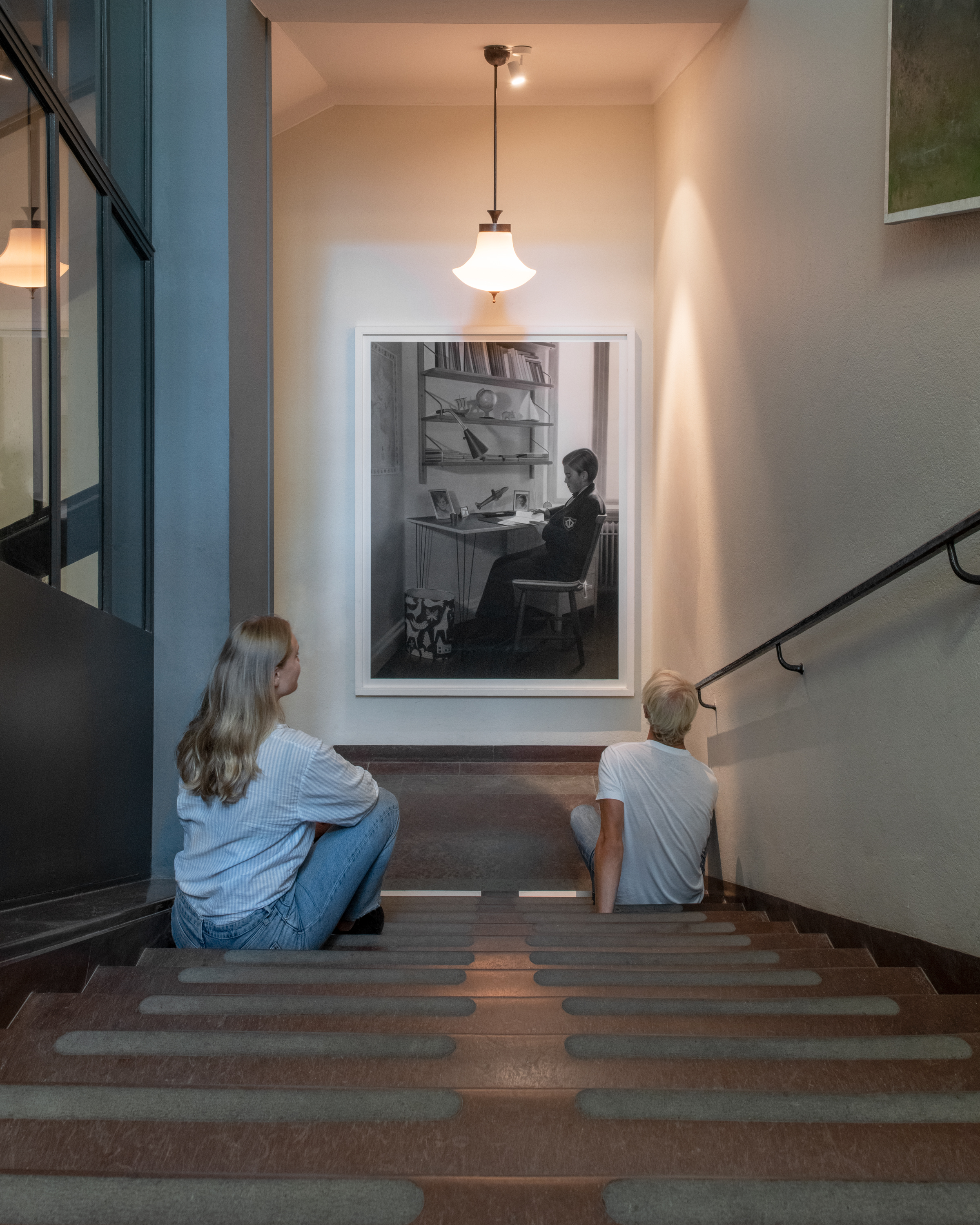 The Desk, 2003, by Gunnel Wåhlstrand. Photo: Mikael Olsson
The Maria Bonnier Dahlin Foundation was established in 1985 by Jeanette Bonnier in memoriam of her daughter Maria, who tragically deceased in a car accident. Since 1986, the foundation has been handing out yearly scholarships to reward and raise attention about promising young Swedish artists. The collection constitutes an aesthetic exposé of more than 30 years of Swedish art; its diverse techniques, influences, and artistic themes.
The Stockholm School of Economics is grateful for the generous support from the Maria Bonnier Dahlin Foundation and Bonniers Konsthall making The Bonnier Staircases possible.