Standard Length of a Miracle
Goldin+Senneby
Standard Length of a Miracle is a mutating retrospective by Goldin+Senneby. Over the past ten years, the Stockholm-based artist duo has explored virtual worlds, offshore companies, withdrawal strategies, and subversive speculation. In a unique and subtle way, they combine artistic practice, financial theory, and performative methods, which are sometimes borrowed from the world of magic.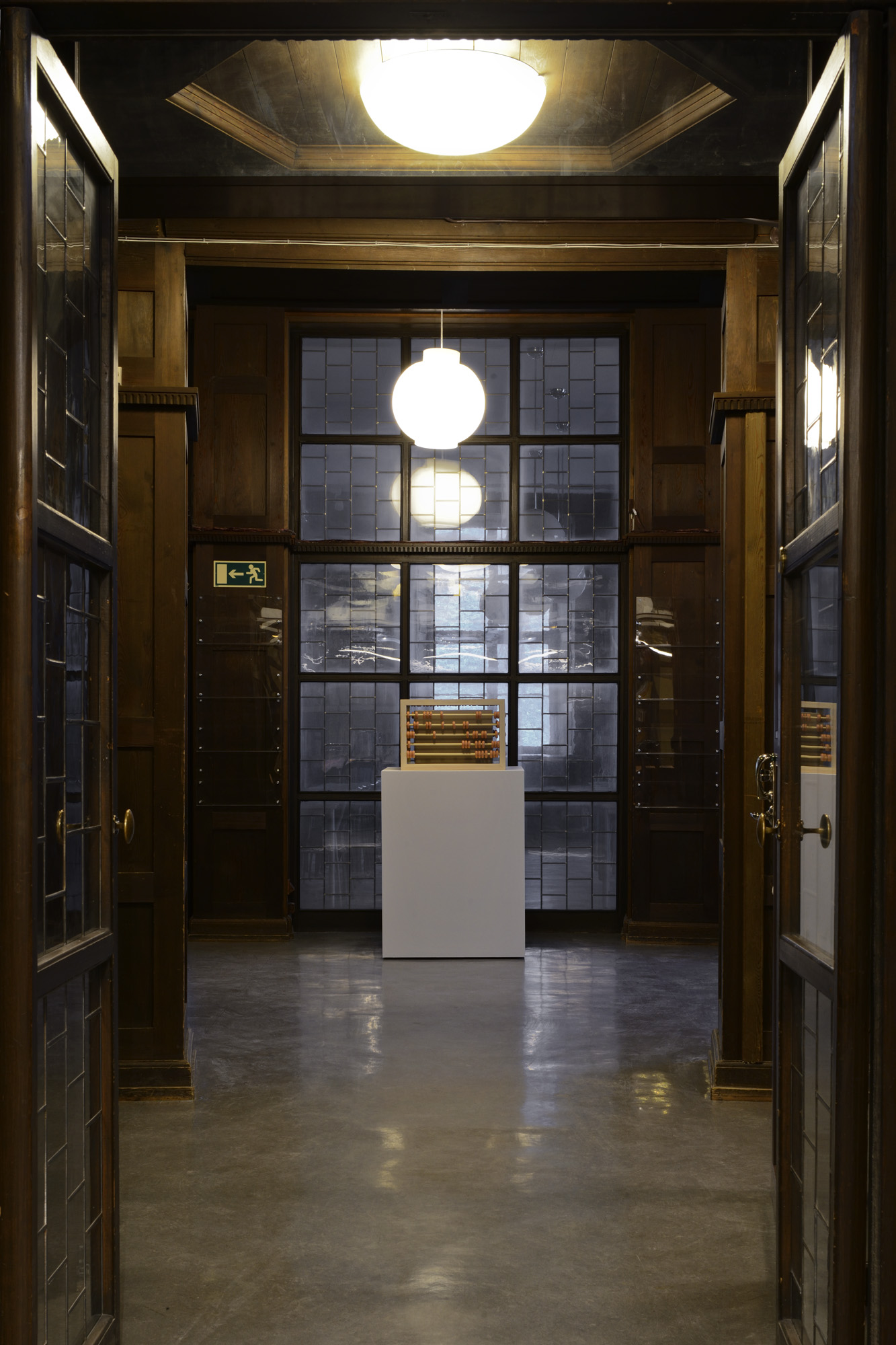 Photo by Mikael Olsson

The retrospective is presented as installations and performances at Tensta konsthall as well as at other places not primarily associated with contemporary art. Stockholm School of Economics together with the Third Swedish National Pension Fund, the Financial Supervisory Authority, the clothing store A Day's March, Cirkus Cirkör, and the historical art museum Prince Eugen's Waldemarsudde all serve as stages for reactivations of Goldin+Senneby's oeuvre from the past ten years. Introducing the artistic field to public institutions and commercial centers enables a shift of perspective about where art takes place and who the audience is.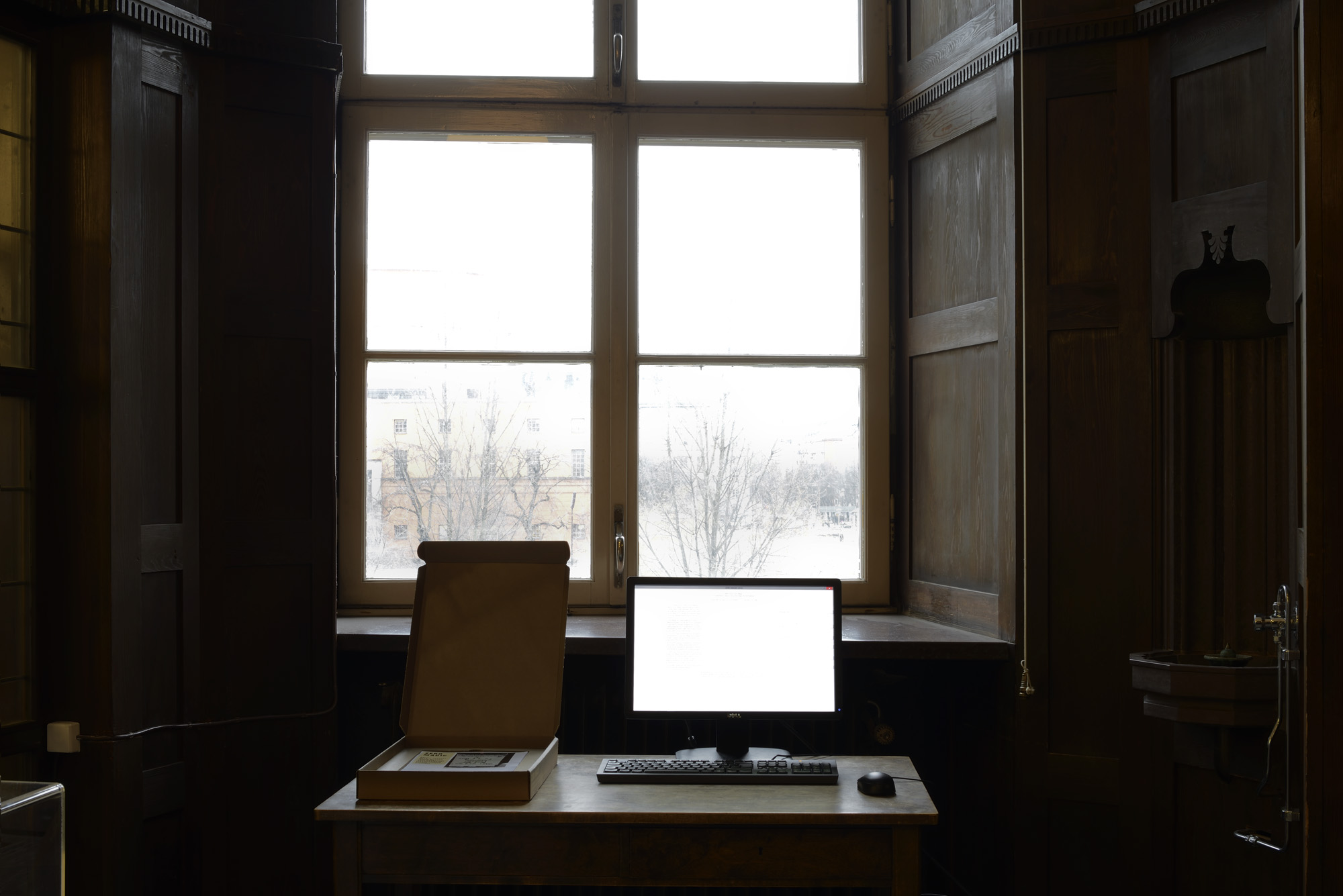 Photo by Mikael Olsson

Economic and financial structures govern our lives increasingly. But, for most people, terms such as repo rates, tax havens, and derivatives are abstract and difficult to grasp. The artistic practice of Goldin+Senneby masters economic strategies and thus punctures the idea that this kind of knowledge is too complex to acquire. Instead of rejecting the financial sector, the artist duo borrows market-inspired methods in order to infiltrate and illuminate the consequences of our late capitalist system and its neoliberal approach. The retrospective highlights the precarious labor market of our time, the increased commercialization of the art world, and the new all-time highs and stock market crashes within financial economics.

The library of the Stockholm School of Economics features two works by Goldin+Senneby that, not unlike the curriculum of the school, explore methods and mechanisms in the world of finance.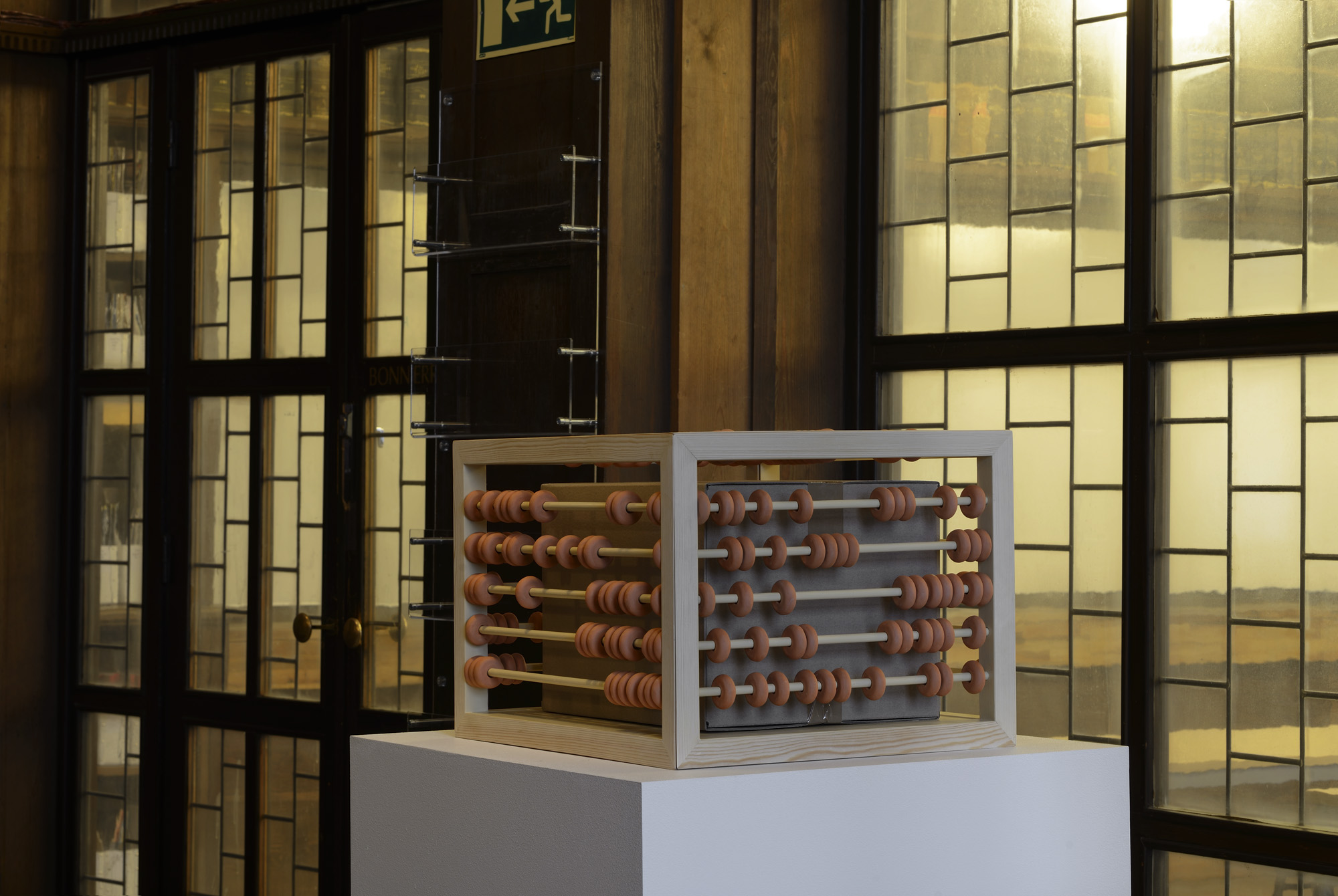 Photo by Mikael Olsson

Just as contemporary art sometimes appears both abstract and difficult for those without experience in the field, the world of economics can be percieved by some as a secret terrein. Short-selling, hedge funds, and other abstract terms often create a feeling of being controlled by unseen forces. The works Zero Magic (2016) and Banca Rotta (I Dispense, Divide, Assign, Keep, Hold) (2012) touch upon secret and possibly manipulative strategies in the world of finance. The invisible becomes visible through the magic box of props in Zero Magic, while Banca Rotta (I Dispense, Divide, Assign, Keep, Hold) tracks the history if the banking system.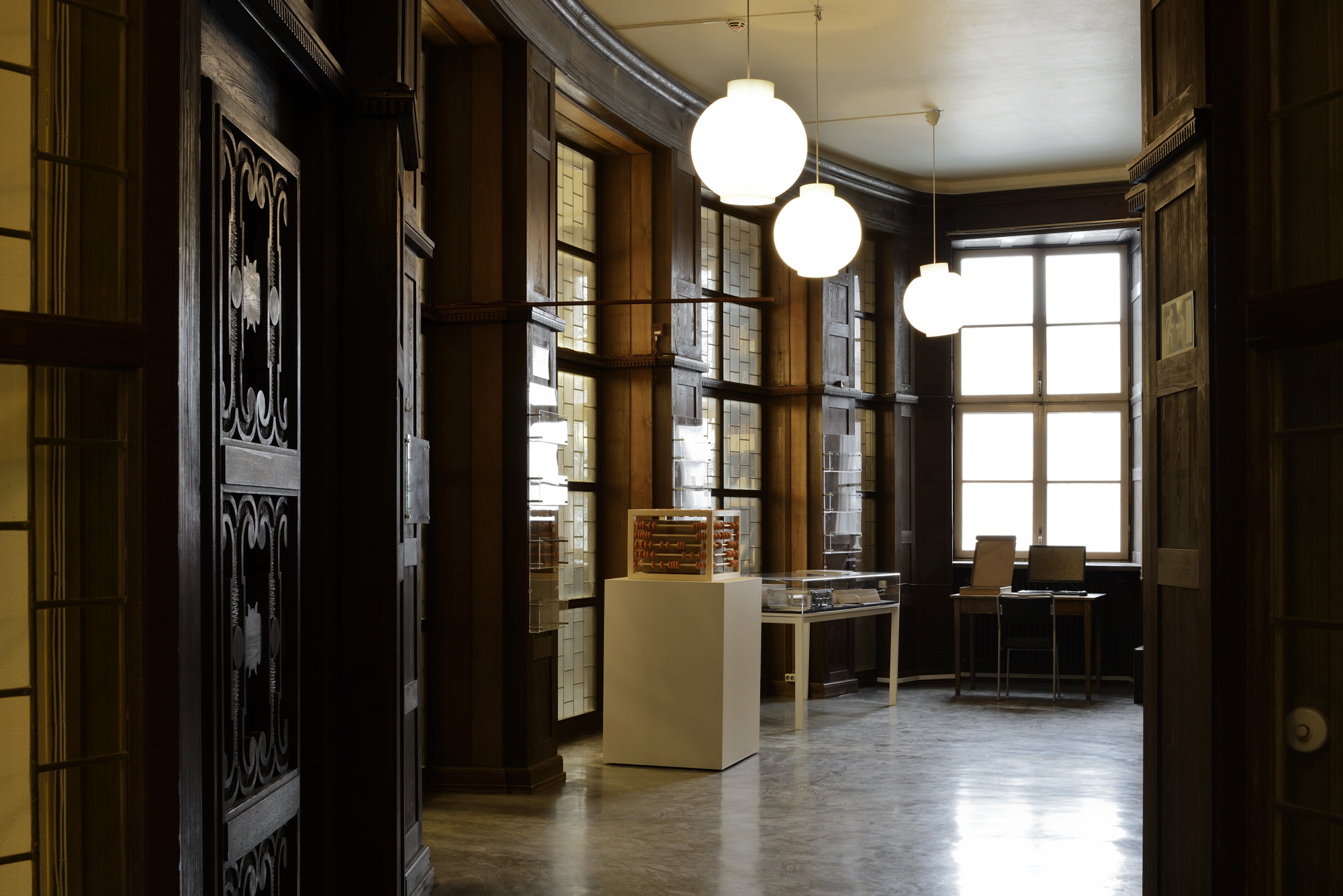 Zero Magic (2016)
With Malin Nilsson (magician), Théo Bourgeron (sociologist of finance), Kevin Keener (patent attorney), Johan Hjerpe (designer), Moa Ott (carpenter).
A magician creates illusions, making us see things that don't exist, that are not really happening. The word magic originates from magush (Persian), meaning "to be able" or "to have power". In Zero Magic, the magic trick takes place in the financial markets. Goldin+Senneby have infiltrated a secretive hedge fund in the US and recreated its short selling practices i.e. the practice of selling shares that one doesn't own. They have, in collaboration with the magician Malin Nilsson and finance sociologist Théo Bourgeron, developed a magic trick for the financial market that has the capacity to influence the perception of a company's value and to profit from this. The magic box contains the props and equipment needed to perform theese financial manipulations and also historical references to other controversial magic tricks performed offstage, in real life.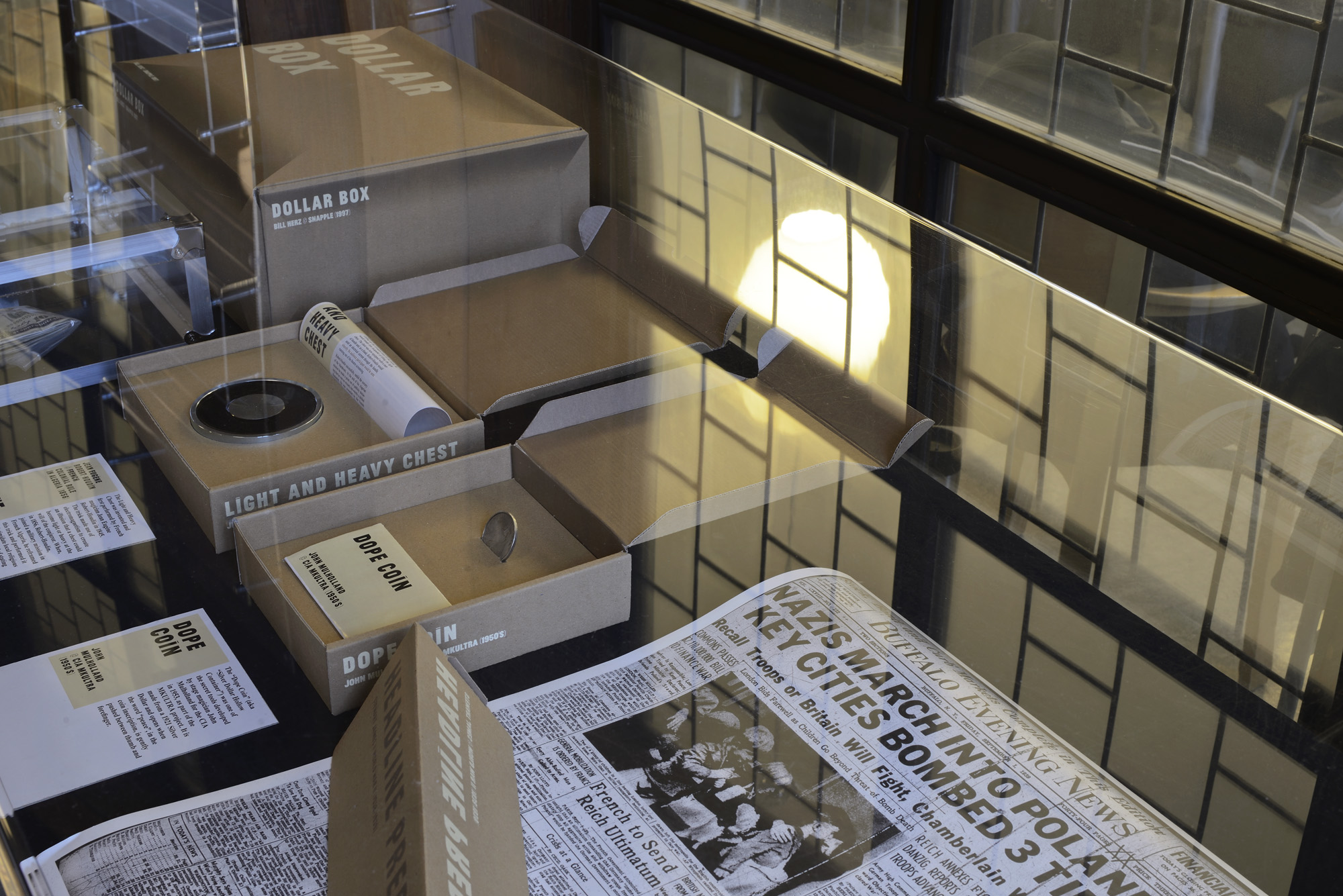 Zero Magic (2016) Photo by Mikael Olsson

Banca Rotta (I Dispense, Divide, Assign, Keep, Hold) (2012)
With Anna Heymowska (set designer)
Banca Rotta is a money changer's table from the 1600s that the artists have had sawn in half. The world bank derives from the Old Italian word of these tables, "banca" (comparable to bench in English). When a money changer in Florence went bankrupt, his trading table was destroyed - "banca" became "banca rotta, broken bench.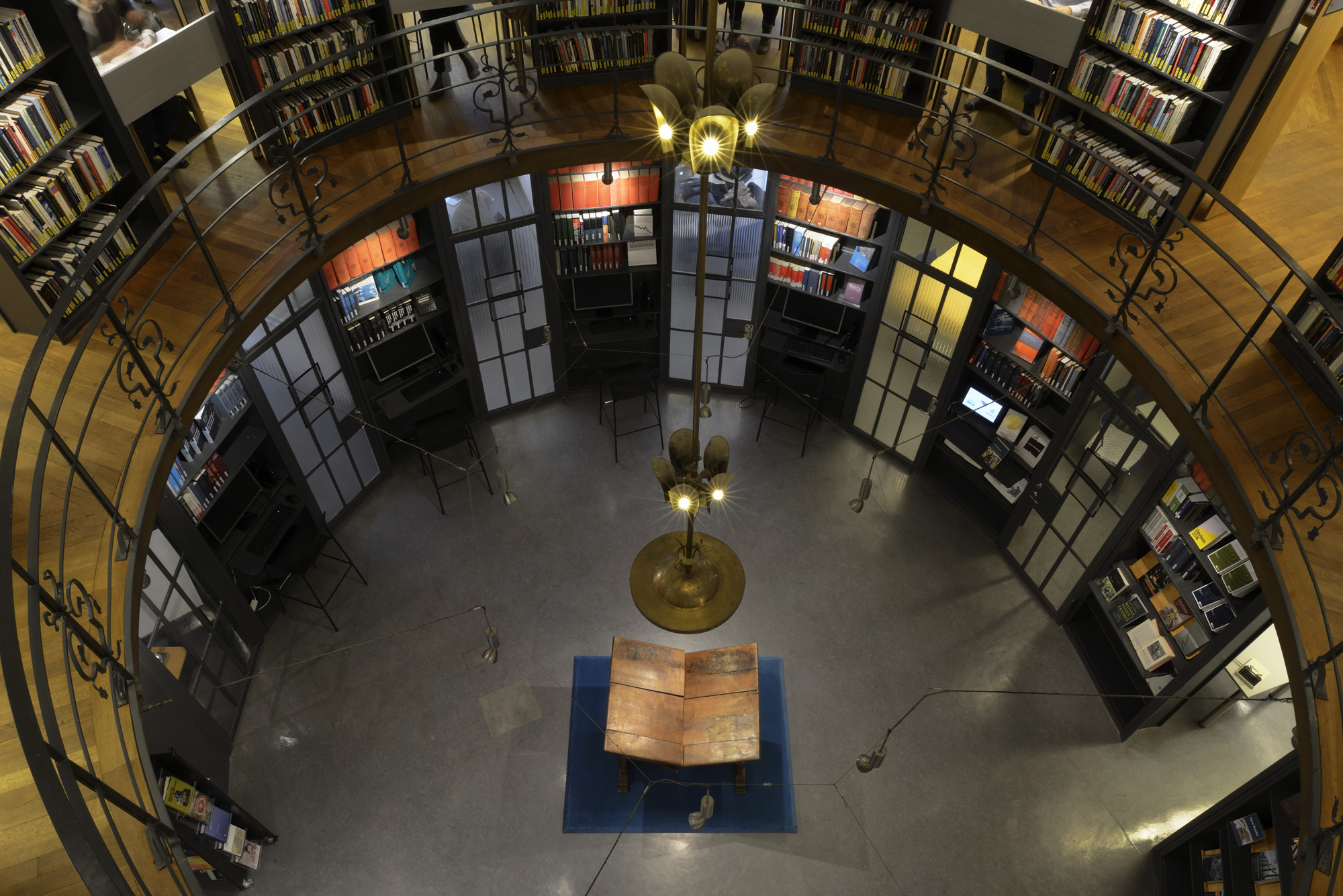 Banca Rotta (I Dispense, Divide, Assign, Keep, Hold) (2012) Photo by Mikael Olsson