Malstrømmen
Ann Lislegaard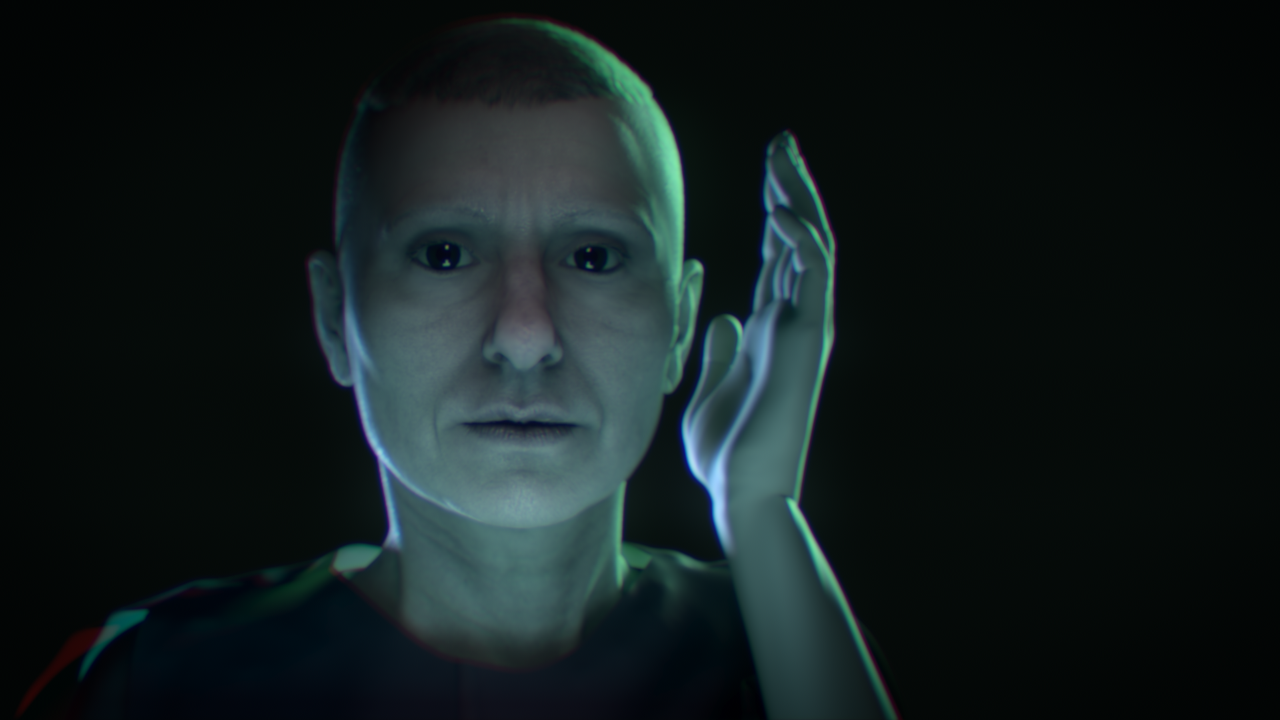 Malstrømmen, 2017, 3D animation, sound
Ann Lislegaard works with 3D-animated humans, animals, and cyborgs in films and installations as well as in sound and light-works. She often weaves together themes from science fiction to create new stories, languages and identities. Often her works reference ideas and fragments from other artists and writers such as Kawamata Chiaki, H.G. Wells, Philip K. Dick, and Carlo Levi, mirroring the culture of mashups and remixes that are present in today's digital world.
Malstrømmen (2017) is a 3D animation, featuring a newly formed cyborg as a self-portrait and with Edgar Allan Poe's A Descent into the Maelström (1841) as a narrative starting point. In Poe's short story, taking place in Lofoten, the narrator gets caught in a maelstrom, which can be interpreted both as a circular water vortex and as a confused movement or violent turmoil. In Lislegaard's film, the maelstrom becomes a "contact zone", or a place where meaning is dispersed as the cyborg receives transmissions from unknown organisms. Small glitches within sound bites allude to the potentials of other forms of language, sensation and interspecies communication.
Ann Lislegaard (born 1962 in Norway) is a contemporary artist living and working in Copenhagen and New York City. She is known for her 3D film animations and sound-light installations often departing from ideas found in science fiction. She has been exhibited extensively internationally, including at Moderna Museet and the Gwangju Biennale, Venice Biennale, Astrup Fearnly Museet, Marabouparken, Tel Aviv Museum of Art and CF Hill, among many others.