manhatta
Paul Strand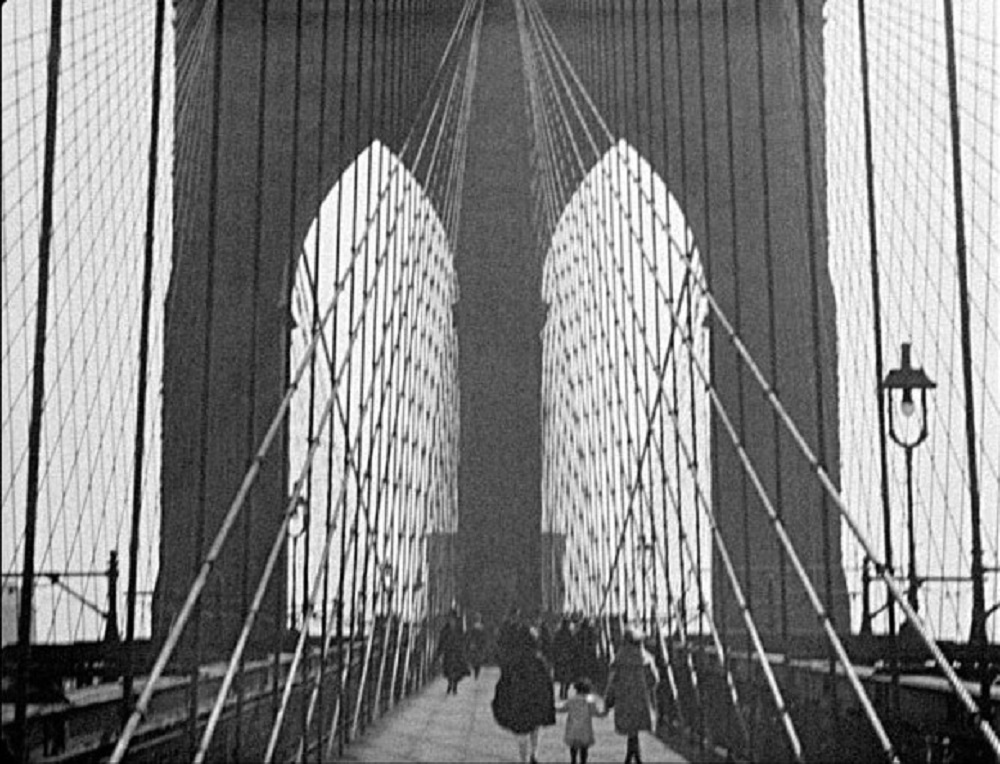 Duration: 10 minutes 57 seconds
Digital copy transferred from 35 mm
(Score: Donald Sosin, 2008)
1920-1921

In 1921, New York photographer Paul Strand (1890- 1976) created his first film, Manhatta, along with Charles Sheeler, a painter and photographer. Walt Whitman's poem, Mannahatta, is quoted in the intertitles and served as the inspiration, letting the two art forms enhance each other. This beautiful non-narrative city film captures the movement, forms and activities of Strand's hometown. The city of New York became a powerful aesthetic model for the managerial struggle to change the old world. Strand's photograph "Wall Street" from 1915 is an example of an iconic portrait of the new capitalist metropolis of mass-modernity.

The internationally active Strand created abstract and street photographs, documentary films and photo books. During the 1910's, Strand worked with pictorial studies before shifting towards straight photography - a genre that attempts to depict a scene or subject in sharp focus and detail, distinguishing it from other visual media, particularly painting. As early as 1916, Strand photographed machines and everyday objects in search for a unity between forms and spaces, claiming that objectivity was the true nature of photography.

Manhatta is exhibited in collaboration with Moderna Museet.