The healer
Mats Hjelm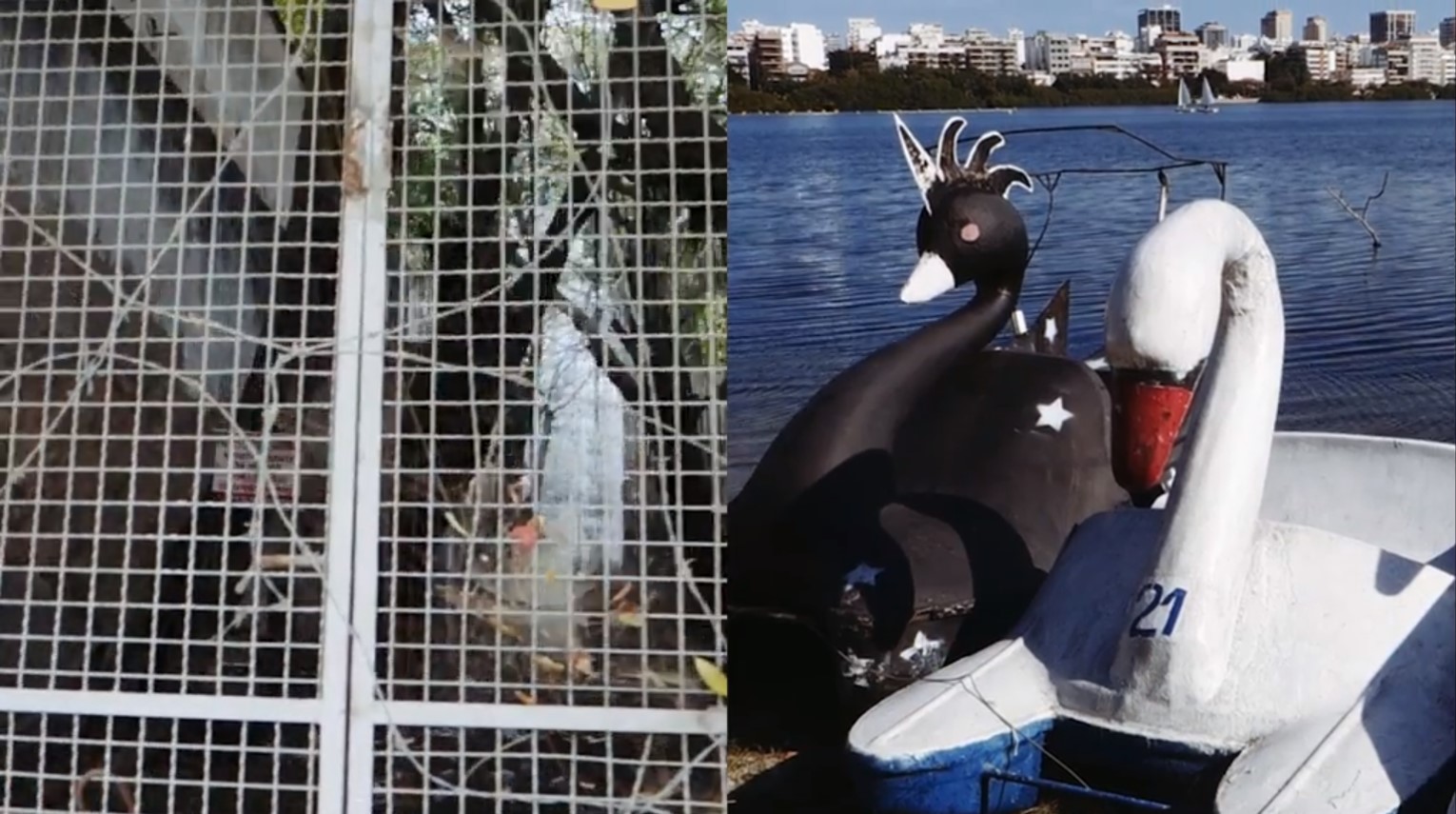 Mats Hjelm, The Healer
2018
Video 32 min
Mats Hjelm's The Healer is an installation inspired by Harry Martinson's epic Aniara. It asks: Is there a future and if so how can we approach it in today's world?
The Healer is consists of four photographic works with luminous signs, two parallel single-channel video installations, and a sound and video sculpture. In the SSE Atrium we see the two parallel videos, side-by-side. The project is a continuation of Kap Atlantis, a video-installation from 2003, where Hjelm explored existential dimensions of destructive historical legacies in reference to a dystopic vision of the future. With The Healer, he explores a similar strand of Aniara by using narratives of futuristic prophecies that comment on the past as future memory.
The main theme of the work is based on the poem 22nd century by the artist Exuma, a Bahamian visionary, humanist philosopher and people's poet, that reflects a conception of the future as a false liberation. Whereas Harry Martinson's novel drew on Vedic and Buddhistic traditions, Exuma draws on the more obscure Obeah cults in the Caribbean. Throughout the work, we hear songs of future prophecies that make us confront contemporary realities, as if they were warnings coming from a cautionary tale.
Mats Hjelm (b. 1959) is an artist and documentary filmmaker, working conceptually with lens-based works and monumental video installations. He holds an MFA in Sculpture from University College of Art, Crafts and Design in Stockholm, and he has also studied at the Cranbrook Academy of Art in the US, Stockholm University and University of Industrial Arts, Helsinki. In several video works such as Black Like Him (2008), Father's Day at the Shrine of the Black Madonna (2006), and the Trilogy (White Flight /Man to Man/Kap Atlantis, 1997-2003), the history of the Civil Rights movement is in focus. Poetic images interwoven with documentary footage tell stories of oppression, pride and the complexity of integration. Hjelm's work After Hours (2010) was previously shown at SSE Art Initiative.