The Man with a Movie Camera
Dziga Vertov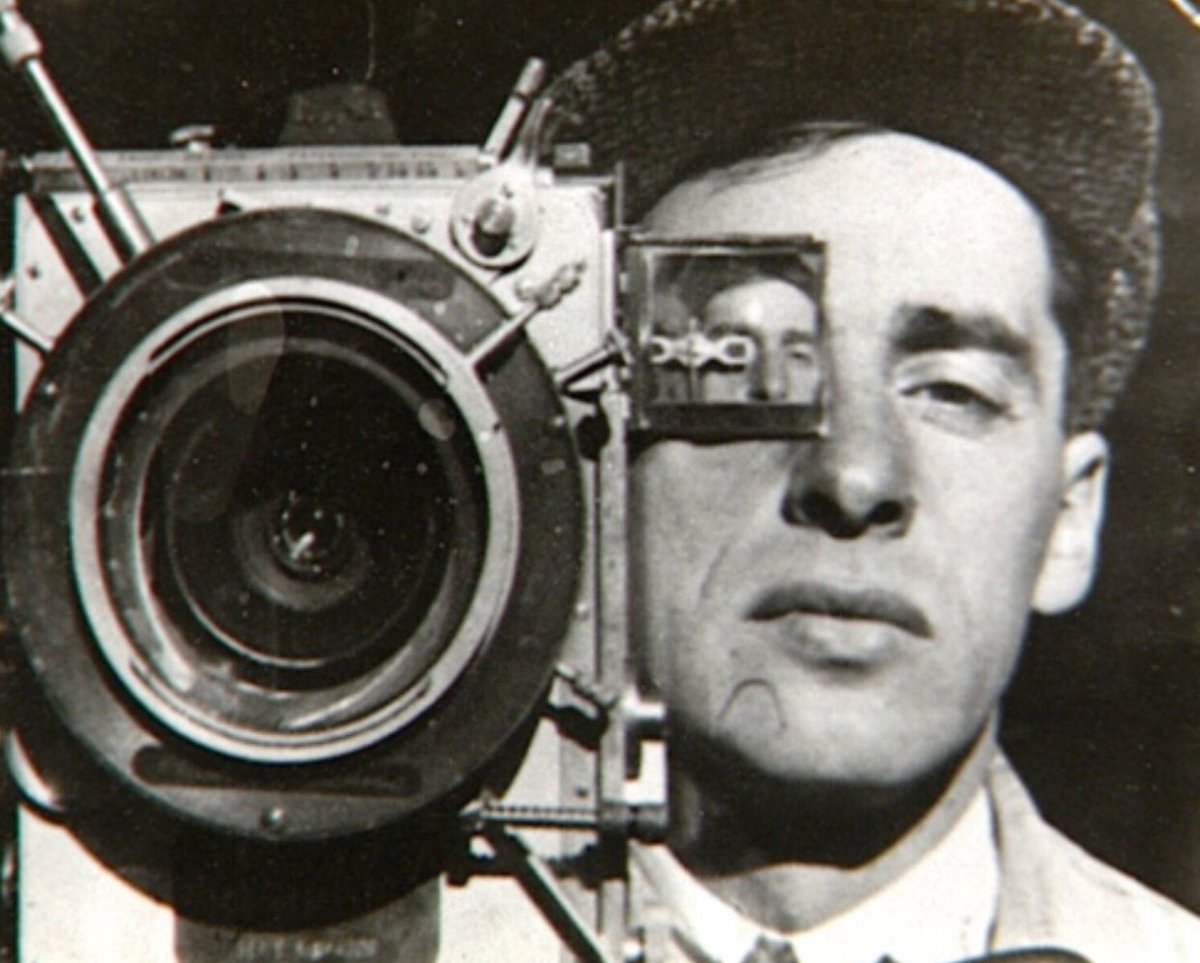 The silent documentary film The Man with a Movie Camera (Chelovek s kinoapparatom) is a significant contribution to 20th-century cinematography, directed by Dziga Vertov in the Soviet Union in 1929 and edited by his wife Elizaveta Svilova.
Vertov's film shows urban life in the Soviet cities of Kiev, Kharkov, Moscow and
Odessa, and has no actors and the citizens are shown at work and at play and the construction of a new society is masterfully edited from by using new and inventive techniques such as double exposure, fast motion, slow motion, and split screens. As a Bolshevik militant artist, he nourished the hope to design the Soviet Union through film documentation of social reality. But the political powers soon turned away from Vertov's faith in making avant-garde art as a blueprint for a new society.

The Man with a Movie Camera was shown in Germany, France, England, and the United States after its initial release, but soon fell into total oblivion for the next thirty years. Today, it is considered as one of the most formative and complex films of the 20th century and emphasizes that film can go anywhere and use editing techniques as a way of creating a narrative, rather than relying on actors and a script. The visually revolutionary Vertov disapproved of trying to use the old language of drama and literature in the new unique medium of cinema.

Dziga Vertov (1896 –1954) belonged to a movement of filmmakers known as the kino-eyes. His filming practices and theories influenced the cinéma vérité style of documentary movie-making and his film The Man with a Movie Camera is his most prominent body of work..

Moderna Museet has graciously granted SSE Art Initiative permission to show classics from its art film collection of which The Man with a Movie Camera is the sixth installment.