SSE Sport Initiative
The SSE Sport Initiative is an initiative sprung from the Center for Sports and Business, part of in total three initiatives at SSE (the others being Art and Tech Initiative). The aim of the Sport Initiative is to complement the academic courses at SSE with practical skills related to the field of sports. The SSE Sport Initiative will officially launch in the fall of 2022!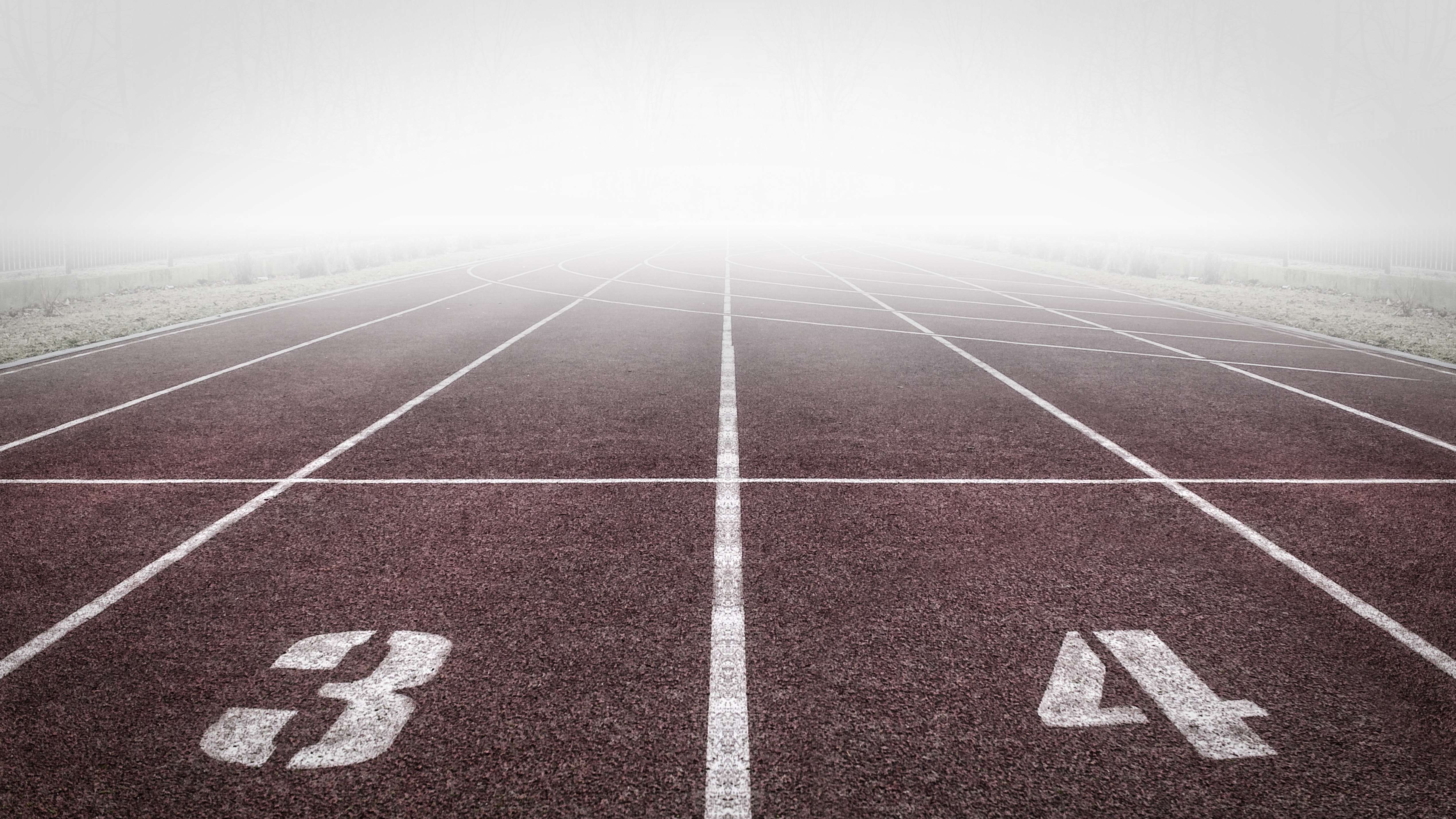 Components
The SSE Sport Initiative is composed of four parts
Exercise - weekly and recurring sports activities organized by SASSE's Sports Committee.
Field Trips - visits to clubs, associations, and leagues.
Speaker Series - industry experts give inspiration talks at SSE, including both lunch lectures and breakfast seminars
Forums - conferences with industry experts as well as researchers at SSE, panels and discussions as well as a career forum
We believe that sports are a critical building block for the overall development and growth of every SSE student. It also enhances social relationships, makes students emotionally strong, and helps build critical skills such as leadership, teamwork, patience, discipline, learning from failure, sportsmanship, etc. These skills are not only important when it comes to sports, but equally important when it comes to studies and future professional life.
Goal
The goal of the SSE Sport Initiative is to embed sports at SSE through sports action-oriented initiatives that make it possible for the students to move, make their brains get more oxygen in order to enhance their learning, and also a way of increasing contacts and creating a sense of community and tackle health-related issues. In the end, increasing the learning potential at SSE more broadly.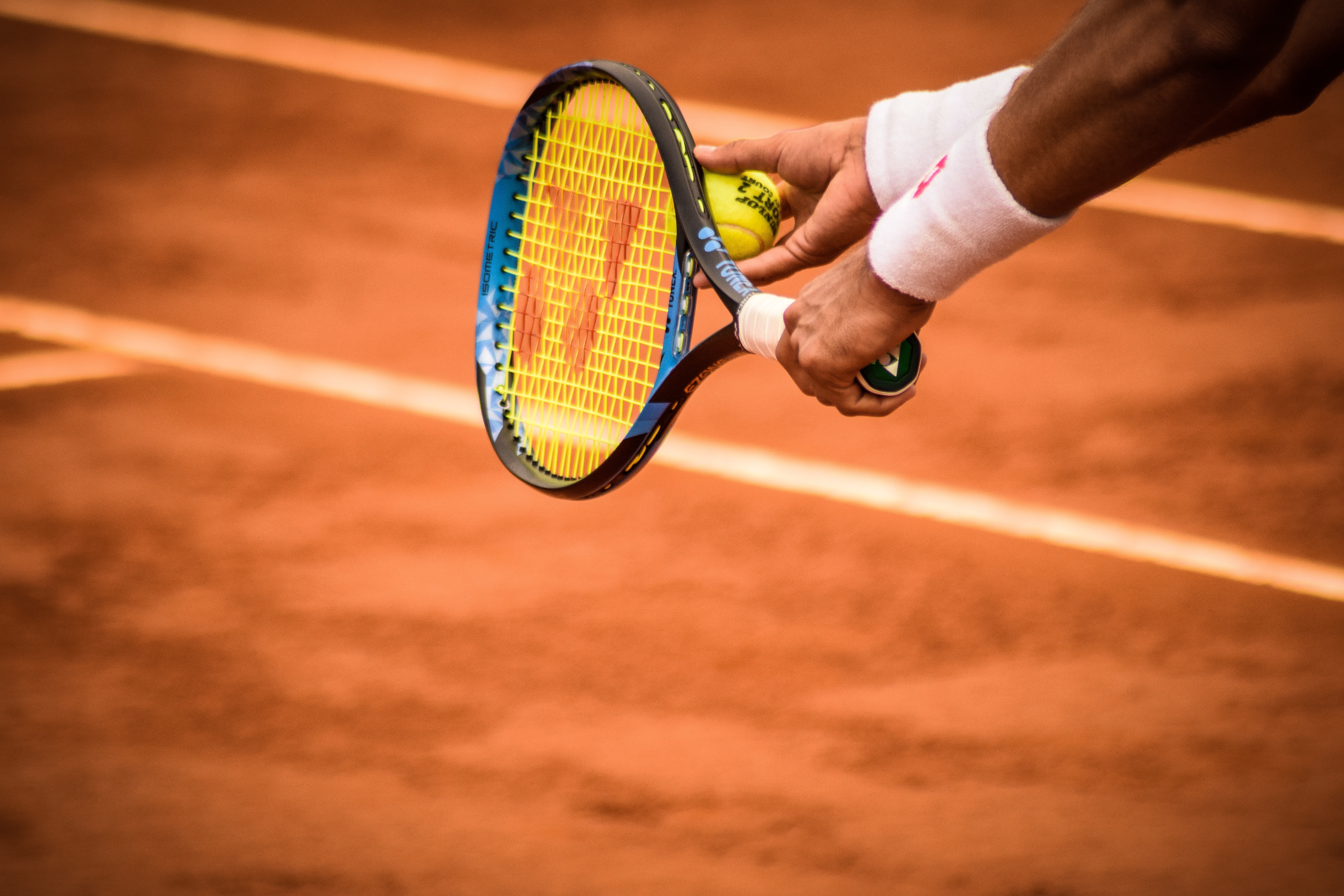 The SSE Initiative is inspired by and enacting SSE's FREE vision: entrepreneurial and fact-based, but also empathic and reflective. It is also co-created and co-delivered by the SSE community, with students at the core. It consists of action-based activities in which students engage physically, cognitively, and mindfully.
Education and knowledge development are processes involving not only the mind but also the body and soul.
Lars Strannegård
Professor and President of the Stockholm School of Economics
Exercise
Concerning Exercise, the SASSE Sports Committee organizes both weekly practices in a variety of sports, and some of the sports teams go on tournaments both abroad and within Sweden, competing against other universities and business schools.
Field Trips & Speaker Series
Regarding both Field trips and Speaker series, the Center for Sports and Business has unparalleled intimate collaboration with our partners, consisting of national sports organizations in hockey, Olympic games, football, and golf, to name a few. This gives us the opportunity to invite both industry experts as well as sports executives to SSE. It also enables us to go on field trips to, for instance, Stockholm Olympic Stadium, Tele2 Arena, Avicci Arena, Hovet, as well as Friends Arena.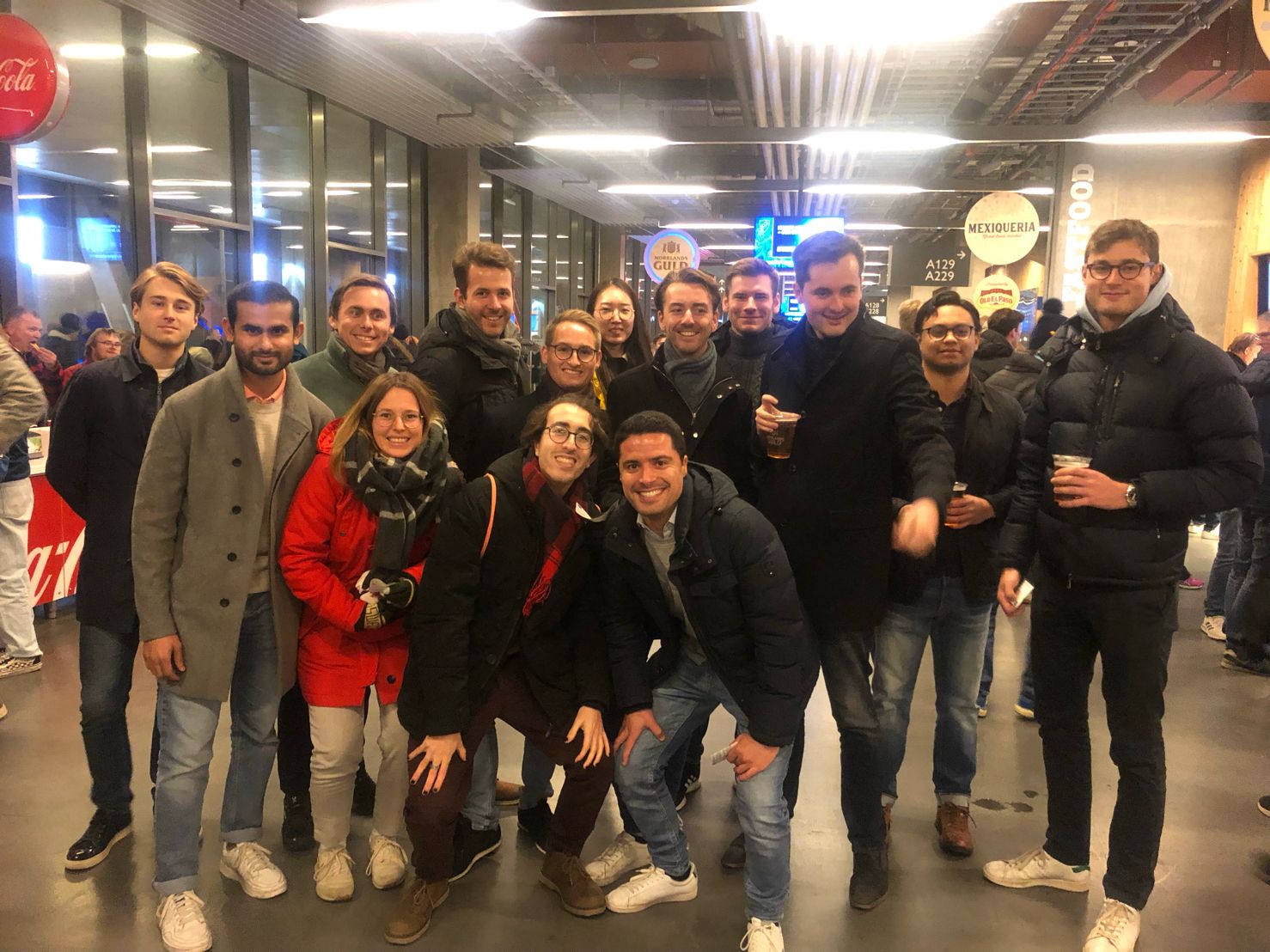 Field Trip to Tele2 Arena with the participants in the Course Investments and Value Creation in Global Sports
Moreover, our Sports Center brings together more than 40 researchers from 19 universities in 12 countries. They conduct research in accounting, economics, finance, international business, marketing, and strategy. This gives us the possibility to view sports both through an academic and international lens and to get insights into the state-of-the-art research related to the field of sports.
Forums
As regards Forums, the Center for Sports and Business organized a virtual workshop via Zoom in 2020 that attracted around 50 participants from different universities around the world, from Massachusetts Institute of Technology and ESMT Berlin to Hong Kong University of Science and Technology. With this in mind, we hope to bring together the international community of business researchers that focus on the business of sports with both sports executives, industry experts as well as students through the SSE Sport Initiative.
Moreover, forums will also include more panel-like discussions as well as a career forum organized during the Sports & Business Week, which is a yearly career fair organized together with the SASSE Sports Committee where you get the chance to meet CSB's partners (including, for instance, SHL, The Olympic Committee, Swedish Classic Circuit, Swedish Elite Football).

Contact
If you want to know more or have any questions regarding the SSE Sport Initiative, please feel free to contact:
Lennart Asensio Nitz, Project Manager Center for Sports & Business and Project Leader SSE Sport Initiatitve, 24777@student.hhs.se