Migration and Integration: Critical Perspectives in Conversation
January 18th, 10.15-17.45. Stockholm School of Economics and Zoom. A CIVICA snowball seminar from the thematic group: Societies in transition - Crises of the Earth
This event is free and open to all, but registration is required. Register here.
This snowball seminar organized at Stockholm School of Economics (SSE) aims at bringing together scholars interested in discussing and challenging ideas, concepts and assumptions that are taken for granted in our current understanding of integration of migrants to European societies. In our current research practices, we tend to evolve within academic circles isolated from other disciplines in order to specialize research production. This snowball seminar is an invitation to open to other perspectives and start conversations that have the potential to broaden our research horizon. Scholars in Political Sciences and Sociology, together with representatives from the contemporary art scene will, through keynotes and art piece commentaries, provide the inspiration for round table conversations.
The core of this snowball seminar are the round table discussions, designed to create a space to listen, exchange, and inspire between scholars from multiple disciplinary backgrounds, across CIVICA member institutions and more. This snowball seminar aims at connecting research centres and individual academic researchers involved in research on migration and integration across all disciplines, and influence the initiation of new projects in this domain.
Location: Room KAW at the Stockholm School of Economics, Sveavägen 65, Stockholm -and on Zoom. If you have not received the zoom link upon registration, please contact Paul.Rosenbaum[at]hhs.se
Program:
09:45 – 10:20 Onsite registration
10.20 – 10:30 Welcome by Professor Laurence Romani, Stockholm School of Economics
10:30 – 11:15 Professor Peo Hansen. A modern Migration theory: an alternative economic approach to failed EU policy
11:15 – 12:00 P.T. Assistant Professor Leila Hadj Abdou. The Governance of Migrant Integration: Local Perspectives
12:00 – 13:00 Lunch at SSE
13:00 – 14:00 SSE Art Initiative Tour: Globalisation, migration, and integration
14:00 – 15:00 Roundtable conversations
15:00 – 15:30 Coffee Break
15:30 – 16:15 Professor Adrian Favell. The Integration Nation: immigration and colonial power in liberal democracies
16:15 – 17:15 Roundtable conversations
17:15 – 17:45 Closing discussion moderated by Professor Laurence Romani
18:30 – 21:00 Invited Dinner
Keynote Speakers:
Peo Hansen is Professor of Political Science at the Institute for Research on Migration, Ethnicity and Society (REMESO), Linkoping University, Sweden. He has written extensively on questions of migration, citizenship and identity, and how these relate to the political economy of European integration. His book A Modern Migration Theory: An Alternative Economic Approach to Failed EU Policy (2021) investigates migration through the macroeconomic lens offered by modern monetary theory. Hansen demonstrates sound finance's detrimental impact on migration policy and research, including its role in stoking the toxic debate on migration in the European Union. More importantly, Hansen offers tools with which both migration research and migration policy could be modernized.
Leila Hadj Abdou, is part time Assistant Professor at the Migration Policy Centre of the European University Institute and a Policy Officer at the Department of Integration and Diversity of the City of Vienna (Austria). Previous to her current appointments she has worked at the Johns Hopkins University, the University of Sheffield, and the University of Vienna. She also has professional experience working with unaccompanied minor asylum seekers, with adult refugees and refugee care workers. She is the author of "Migration and Mobility in the European Union" (Palgrave, co-authored with A. Geddes and L. Brumat).
Adrian Favell is Professor of Social and Political Theory and Director of the Radical Humanities Laboratory at the University College Cork, and has been professor at UCLA, Aarhus, Sciences Po and Leeds. His recent publication The Integration Nation: Immigration and Colonial Power in Liberal Democracies (2022) offers a fundamental rethink of a core concept in migration, ethnic and racial studies in the light of the challenge posed by decolonial theory and movements. Favell explores how immigrant integration sits at the heart of the neo-liberal racial capitalism of recent decades, in which tight control of nation-building and bordering selectively enables some citizens to enjoy the mobilities of a globally integrating world, as other populations are left behind and locked out.
-----
Snowball seminars, organised under CIVICA Research, aim to create cumulative insight and learning. The bottom-up format of the snowball seminars allows the participants to define emerging research agendas, agree on future action plans, and establish pathways to desirable outcomes. Scholars in different disciplines present their views to shape a common research agenda. Visit this page for information about previous CIVICA Snowball seminars.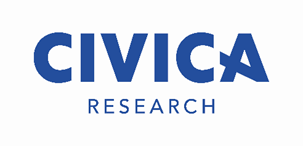 Grant agreement No 101017201