Migrants' integration in EU countries: for a selected few only?
Current shifts in conceptions of integration and impact on social and ethnic inequalities in host countries.
The MERITA seed project brings together an interdisciplinary team of researchers from the CIVICA alliance, spanning over Management, sociology, political sciences, economics, and Law to investigate shifts in how EU countries think and practice the integration of persons with a migration background.
Increasingly, the responsibility of integration is seen as being the one of the individual migrants -and thus less so the one of the host societies. In addition, who is to be integrated and on what merits is also changing, revealing that a certain regime of worth is underlying defined grounds of integration.
MERITA will develop a multi-disciplinary forum on the topic of integration of migrants in Europe, identifying topic synergies across disciplines and problematizing them. For example, when integration is associated with a set of merits to be proven, the definition of these merits is done in relation to worth. Is there an emerging world of worth that tends to gain a preponderant position in contemporary views on integration? How is this world of worth doing in view of fundamental EU values based on inclusion and the Human Rights? What kind of inequality may this lead to?
The project MERITA will explore two central research questions: (1) What are current (competing) logics in thinking integration and (2) what are the potential implications of these logics? In particular, regarding the possible creation of increased social and racial inequality in societies.
This forum main result will be the development of a larger research project.
Project coordinator: Laurence Romani (SSE)
Researchers involved:
Zsuzsanna Arendas (CEU)
Simon Görlach (Bocconi)
Sarah Ganty (CEU and Yale)
Andrew Geddes (EUI)
Cathryn Costello (Hertie School)
Bernadette Bullinger (IE)
Hyun-Jung Lee (LSE)
Janie Pélabay (Sciences Po)
Mirna Safi (Sciences Po)
Marta Pachocka (SGH)
Cristian Pîrvulescu (SNSPA)
Funding: CIVICA Research
Description MERITA project (pdf)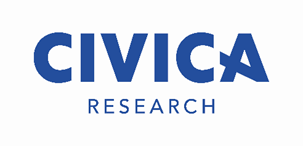 Grant agreement No 101017201