Learning by Doing
Åsa Norberg and Jennie Sundén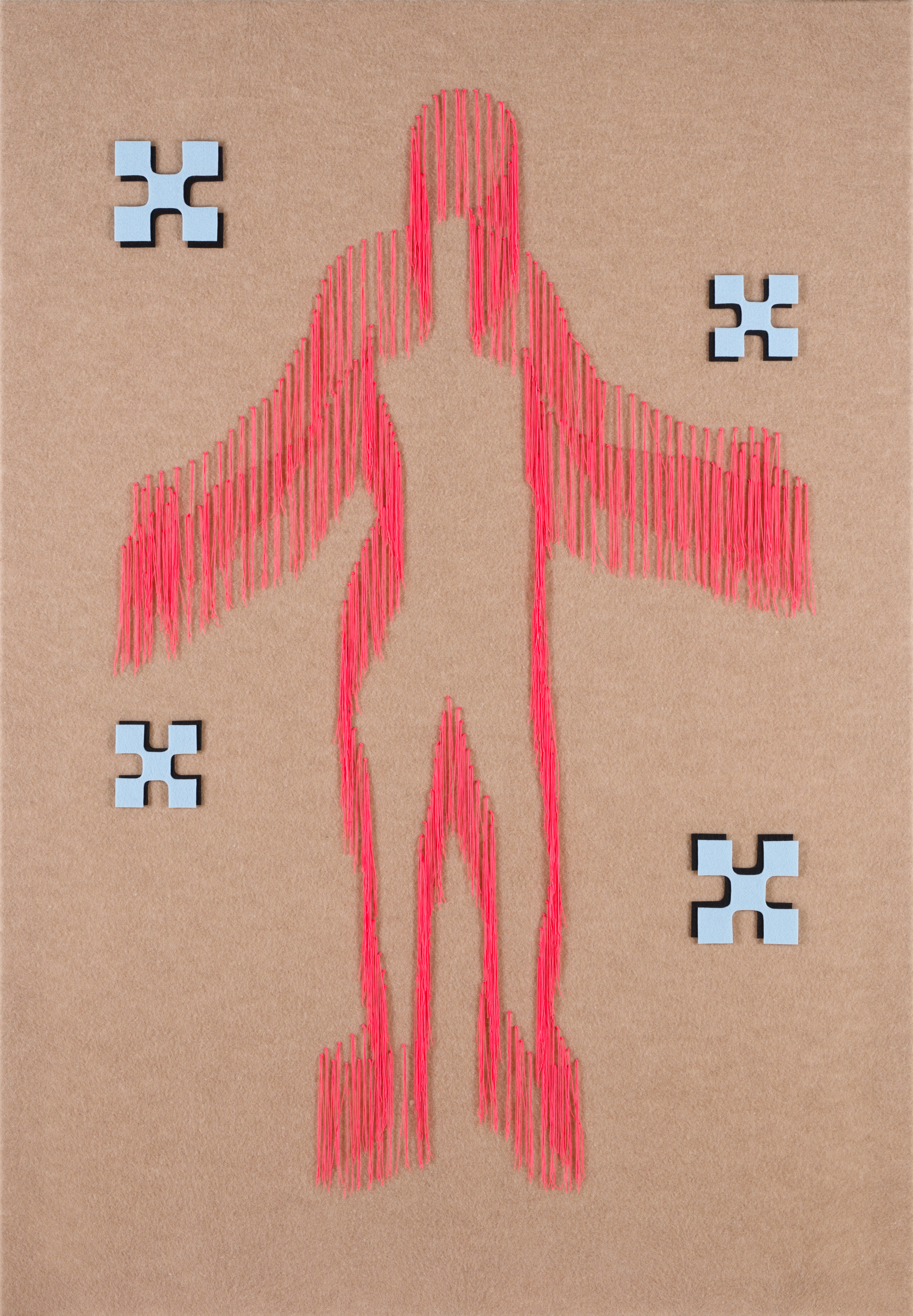 Felt and tied thread on felt, 2019
From the series Gifts and Occupations

In Learning by Doing, Norberg and Sundén focus on the relation between bodily action and learning. The title refers to the philosopher and pedagogue John Dewey (1859-1952) who coined the concept of learning by doing; an activity-based pedagogical approach where theory, practice, reflection and action are intertwined. Dewey put his ideas into practice in experimental schools, which became laboratories for students connecting to physical matter through practical work as weaving and sculpture. Norberg and Sundén here point at work as a platform of knowledge production.