Blanket
Åsa Norberg and Jennie Sundén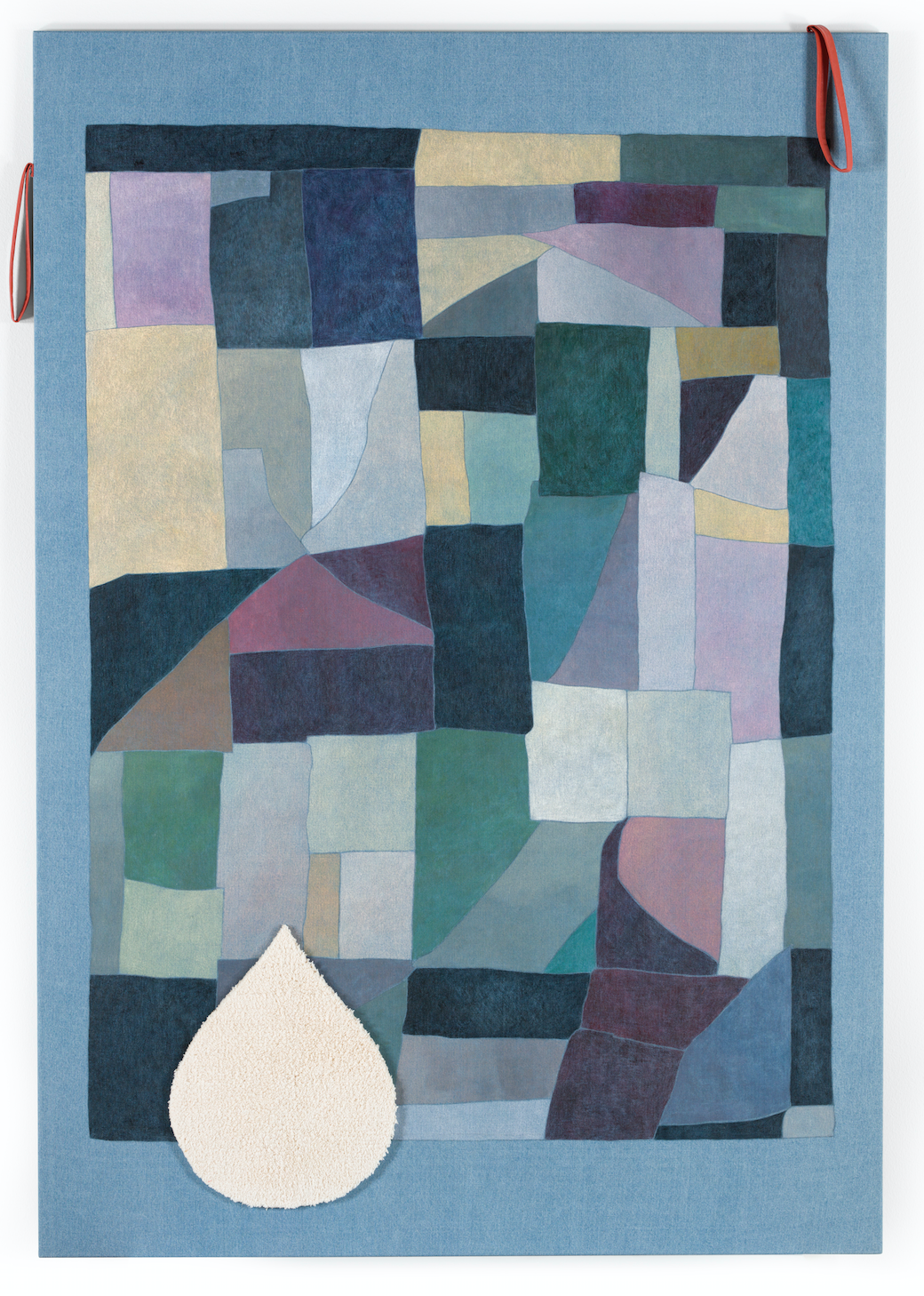 Acrylic paint and collage on denim, 2018
From the series Gifts and Occupations

In Blanket, Norberg and Sundén address the relation between crafted objects and how children learn and develop through play. The dynamic collage on denim has been made in a historical dialogue with the artist Sonia Delaunay-Terk (1885–1979) and her legendary cubistic quilt that was sewn for her newly born son in 1911. The quilt is an example of how Delaunay-Terk wanted to bring art into practical situations of everyday life using materials such as textiles. Here, Norberg and Sundén focus on the role of art for the care and development of children. Notice on Blanket the two leather-handles inspired by the pedagogical toys by designer Renate Müller (b. 1945), normally used therapeutically for children with different disabilities and specifically good for balance training and sensory exercises. Through this reference, Norberg and Sundén point out the connection between toys and the bodily-learning and development that play conveys.