Non-Violence
Carl Fredrik Reuterswärd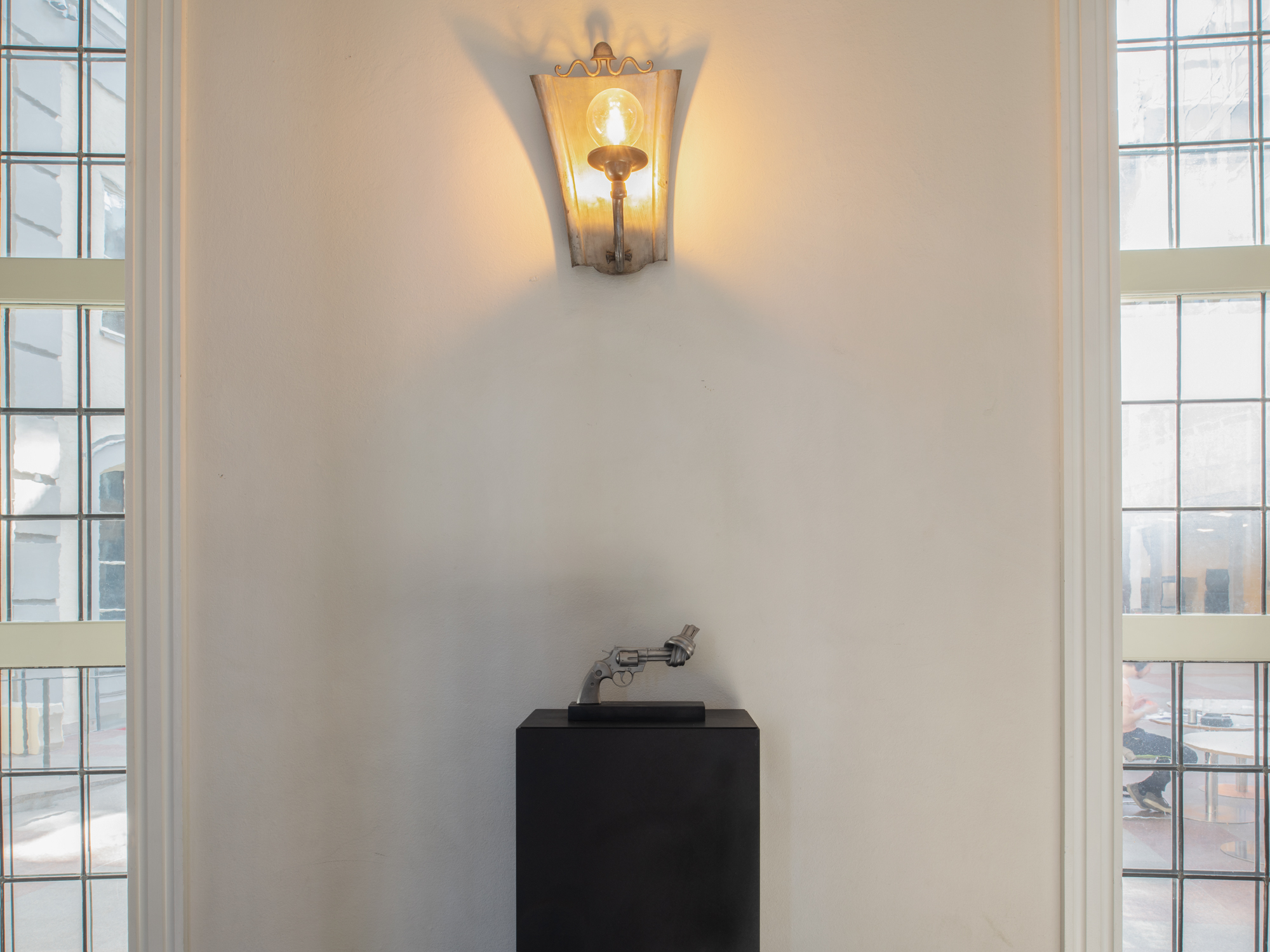 Photo: Mikael Olsson
Non-Violence is a bronze sculpture of a revolver made by Swedish artist Carl Fredrik Reuterswärd. The revolver has its barrel tied in a knot and it is obvious that it can not shoot. The most famous version of this Reuterswärd sculpture is placed outside the UN building in NYC (see pic 3).

Reuterswärd made this sculpture in 1980, just after John Lennon, who was a friend of Reuterswärd, was murdered.

Since 1993 the sculpture has been the symbol of The Non-Violence Project, a nonprofit organization that promotes social change through violence-prevention education programs.

The Museum of Sketches in Lund, Sweden holds a sketch of the firearm on which Reuterswärd noted that his grief at the murders of Lennon and Bob Crane inspired him to design this artwork.

The sculpture is present at our school thanks to a generous donation by Jessica and Mats Lederhausen.