Bone, Thew, Ichor, Blood (I) and (II)
Katja Larsson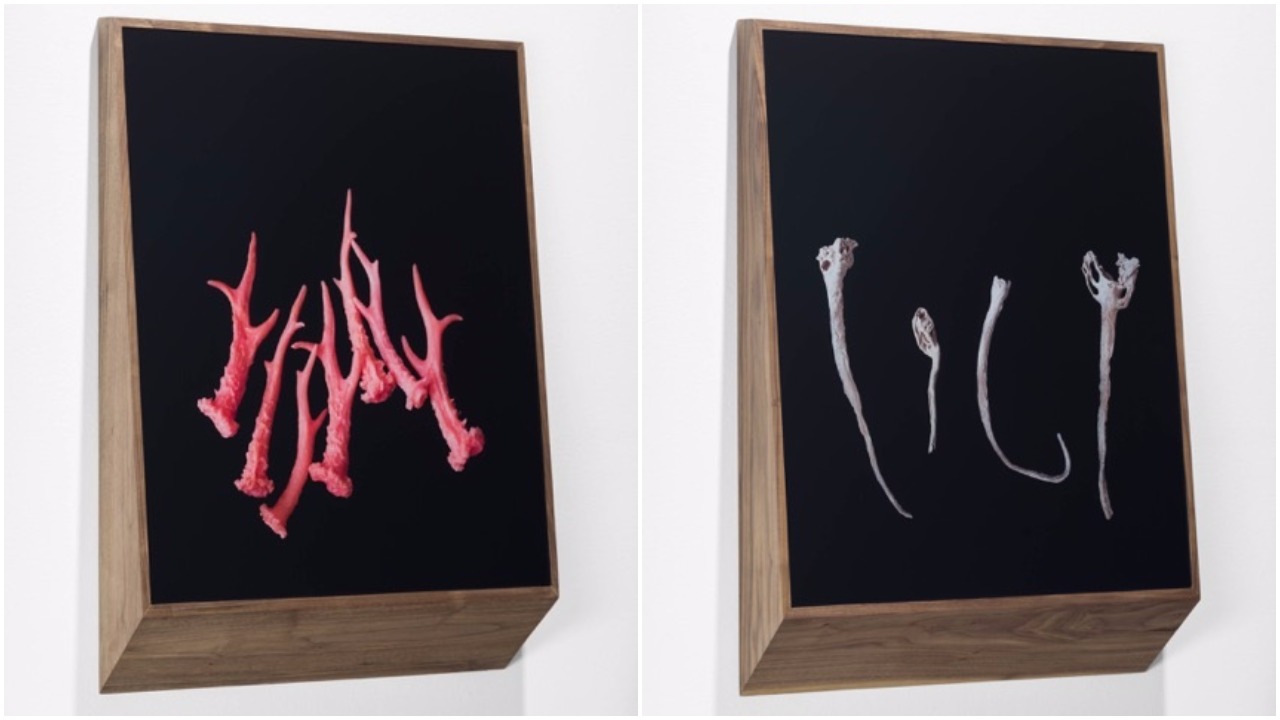 In Katja Larsson's photographic and sculptural objects, kelp from the sea and deer antlers touch and exchange their physical attributes. The kelp and antlers were also found on the beach of Isle of Skye, and the sculptures in the photographs have been cast from nature – the kelp has turned into an almost bonelike structure while the antlers look soft and moist, cast in silicone rubber. The photographs are siliconmounted on plexi or glass and mounted in sculptural frames made by the artist. With a slightly tilted angle against the wall they make reference to displays in a natural history museum.

Katja Larsson (b. 1987) is a Swedish artist based in London. She graduated from The Slade School of Fine Art (MFA) in 2015, and received her BA in fine art photography from Glasgow School of Art with 1st class honours in 2013. The same year she was shortlisted for the Saatchi Gallery's New Sensations Award and participated in a group show at Victoria House, Bloomsbury.

The works was donated to SSE Art Initiative by Krister Sundling och Magnus Wärn, Sundling Wärn Partners.