Pollen Messages
Ann Lislegaard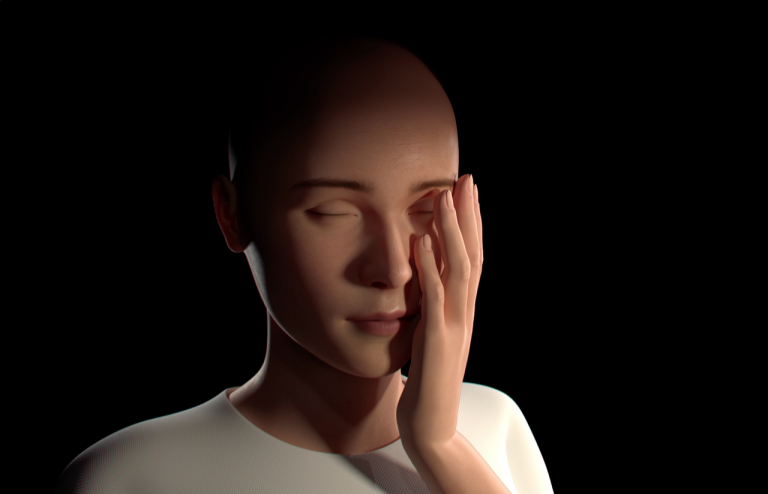 Ann Lislegaard works with 3D-animated humans, animals, and cyborgs in films and installations as well as in sound and light-works. She often weaves together themes from science fiction to create new stories, languages, and identities. Often her works reference ideas and fragments from other artists and writers such as Kawamata Chiaki, H.G. Wells, Philip K. Dick, and Carlo Levi, mirroring the culture of mashups and remixes that are present in today's digital world.
Lislegaard's 3D animation Pollen Messages is inspired by the speculative fiction writer Jeff Noon's novel Pollen from 1995. Noon's novel is set in a psychedelic near-future, peopled by mutant crossbreeds - robodogs, dogboys, and zombies. It depicts an increasing struggle of the virtual against the real. Similarly, Ann Lislegaard plunges us into a world where the boundary between humans and plants is fluid. New hybrids and mutants are created. In the
Ann Lislegaard (born 1962 in Norway) is a contemporary artist living and working in Copenhagen and New York City. She is known for her 3D film animations and sound-light installations often departing from ideas found in science fiction. She has been exhibited extensively internationally, including at Moderna Museet and the Gwangju Biennale, Venice Biennale, Astrup Fearnly Museet, Marabouparken, Tel Aviv Museum of Art and CF Hill, among many others.