Duchamp as Aura Entrepreneur
Reseacher Ivar Björkman on the role of Marcel Duchamp in the design marketing in Sweden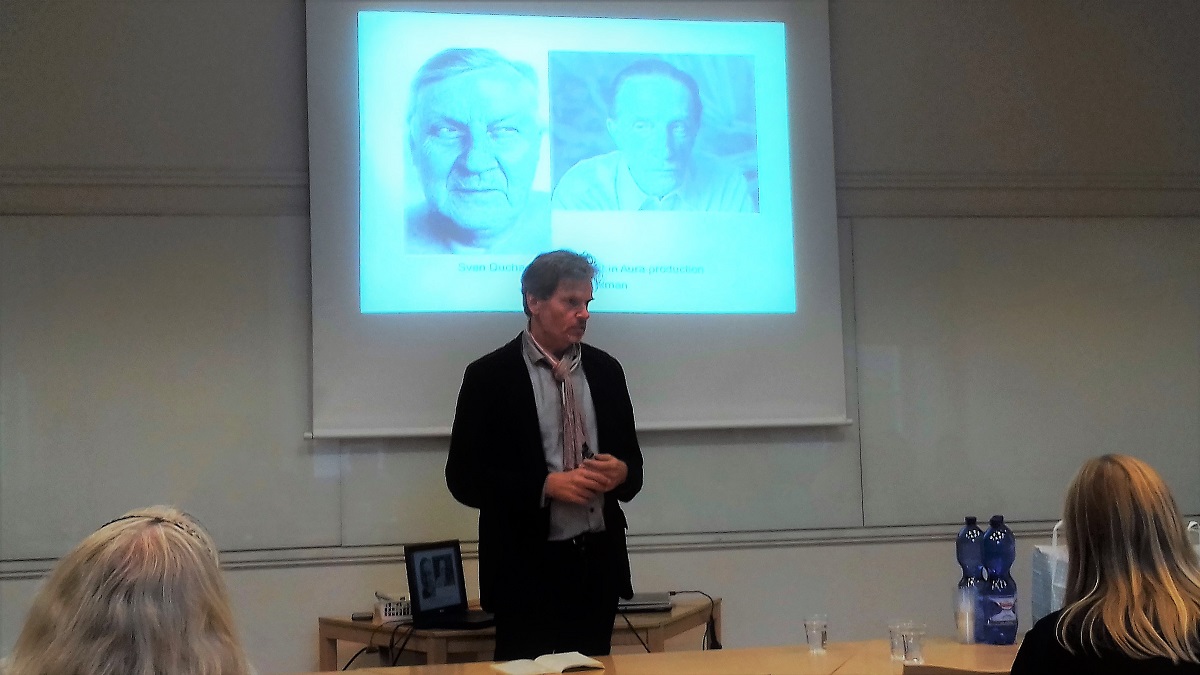 During the screening of Marcel Duchamp's film Anémic Cinéma in the SSE Atrium, we have invited Ivar Björkman, head of OpenLab Stockholm, for an Art Talk on Marcel Duchamp as an entrepreneur. Dr Björkman has previously been the president of the Royal College of Arts and Craft (Konstfack) in Stockholm and done research on the business of new Swedish design.
During his fieldwork amongst Småland entrepreneurs, Björkman made an interesting discovery. For design management and entrepreneurship, Marcel Duchamp's entire body of work had been of primordial importance to business. In his research, Björkman showed how Duchamp's work in value-making and communication inspired a radical new way of understanding how Walter Benjamin´s aura could be resurrected in an era of industrial production. How did Duchamp turn commodified objects into art?
However, in Ivar Björkman's rendering, this implies that the entrepreneur becomes a true and respectful friend of art and artists. How this can be realized, how art and business can coexist and cross-fertilize, are some of the questions Ivar Björkman will address in his presentation.