Startups defy the recession: 10 new companies admitted to SSE Business Lab
16 October, 2023
The increasingly tough economic climate is inspiring innovation among this year's startups, which focus on solving pressing problems. After the last round of admissions for the year, SSE Business Lab is betting on ten new companies.
With bankruptcies, layoffs, and lowered valuations in focus, one might assume that interest in entrepreneurship has cooled down a bit. This isn't the case at the startup incubator of the Stockholm School of Economics: application rates are higher than ever and the business ideas more refined.
"The tougher global climate requires companies to really deliver a clear value. The fact that we're now seeing more applications indicates that many are motivated by this challenge and see it as a business opportunity – a trend we've also seen during previous recessions," says Andreas Johansson, CEO of SSE Business Lab.
Problems the newly admitted companies are solving includes everything from the greenwashing of corporate electricity consumption to lacking ship performance in the maritime industry. The teams behind the companies also stand out in terms of gender equality: two thirds of them have female co-founders.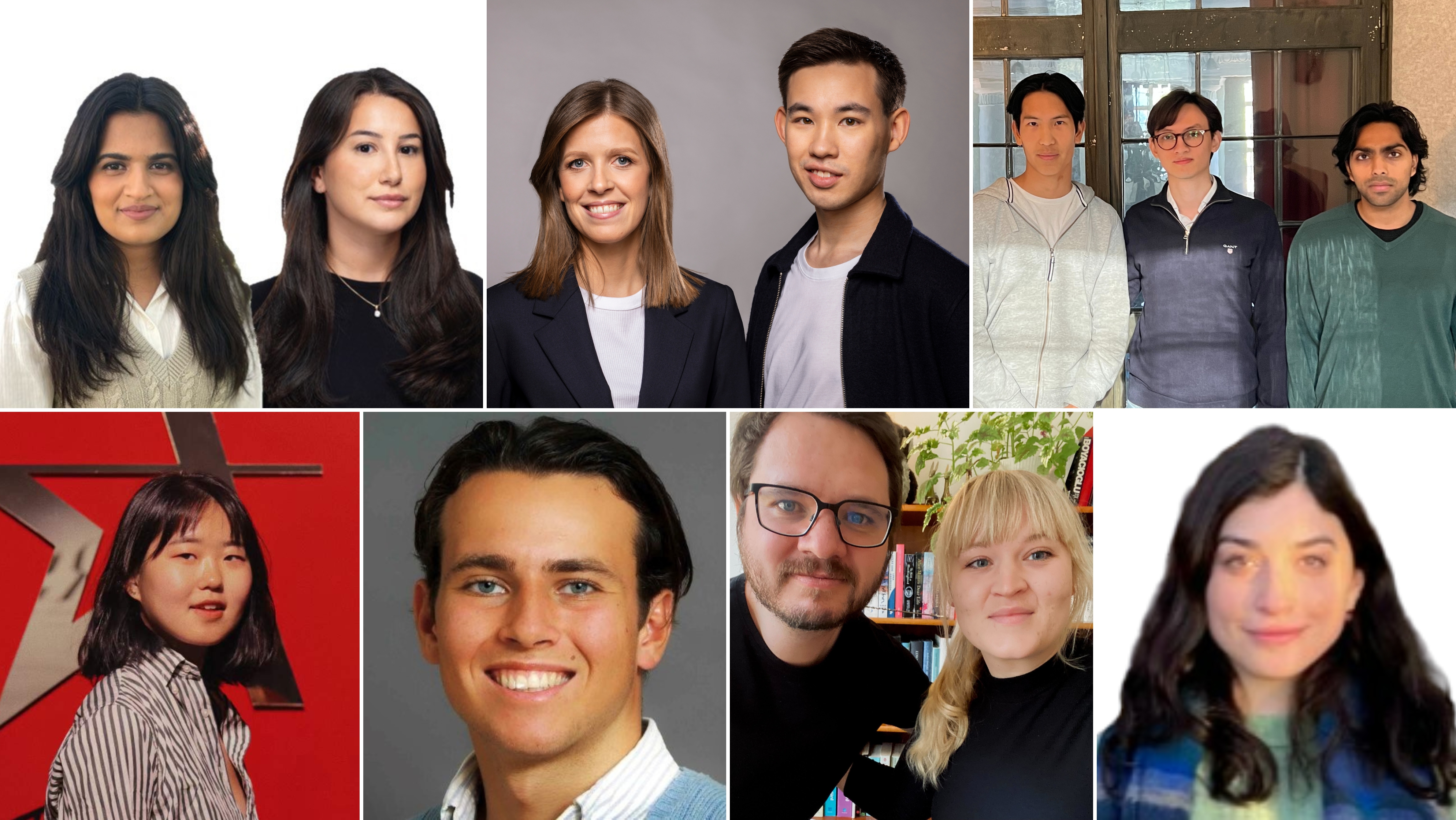 Experienced entrepreneurs in charge of admissions
Those tasked with selecting future success stories among all the applications are the members of the incubator's Board of Admissions, where King founder Sebastian Knutsson is chairman. A new face on the Board for this round is Adeline Sterner, former CEO and current executive chairwoman of Caia Cosmetics.
"I've had startups at SSE Business Lab myself, so it's really fun to now have a hand in the selection process. There was a lot of potential among the applications, tougher times seem to be a source of motivation for the entrepreneurs, she says.
Benefit from both the School and its incubator
Despite its small size, the Stockholm School of Economics is second best in Europe when it comes to generating founders of multibillion-dollar companies. This was revealed earlier this summer when Antler released a report on universities whose alumni founded the most so-called unicorns. Unicorns founded by SSE alums include SSE Business Lab-supported companies like Klarna and Instabee.
"This shows that SSE not only educates future leaders who develop existing organizations, but also innovative entrepreneurs that increase Sweden's international competitiveness," says Lars Strannegård, President of the Stockholm School of Economics.
Through the incubator, the newly admitted companies get access to valuable support that helps them break through in a tougher economic climate. To assist them in their growth journeys, SSE Business Lab provides its startups with coaching from experienced entrepreneurs and business leaders, as well as access to the incubator's network of business angels, venture capital firms, and partners.
The following companies have been admitted in this round:
Incubate:
Boni: SaaS platform helping interior designers work smarter.
Spritju: Energy traceability as a service.
TalentRiver: A platform for recruiters to find, match, and connect with candidates automatically using AI.
Activate:
Aprisa Software: Turning annual financial reporting into a breeze for businesses and entrepreneurs with user-friendly software.
KoalaClick: Hyperautomation in a click.
MÅ: An app that helps you learn about psychology and yourself, in a motivational way.
Procureway: A B2B marketplace for indirect procurement.
Remify: Improving companies' employer branding strategies and creating more equitable workplaces by revolutionizing access to compensation data.
ShaftAlign: Pioneering shaft alignment technology for the maritime industry.
Terran Technologies: An expert-focused search engine navigating global research.