SSE top 2 in Europe for creating unicorn tech founders
26 June, 2023
In a new report from Antler, the Stockholm School of Economics ranks second among European academic institutions producing highly successful tech founders. SSE ranks first among Nordic schools in the report.
A "unicorn" is a privately held startup company with a valuation exceeding $1 billion. In a recently released report from early-stage investment firm Antler, SSE ranks among the top three European universities educating future founders of tech startups with unicorn valuations.
The Antler report analyzes a dataset of 845 founders from 387 tech unicorns and includes data from 19 countries across Europe. A prominent example of an SSE-founded startup is fintech company Klarna, a graduate of the School's startup incubator SSE Business Lab. Other examples include iZettle and King.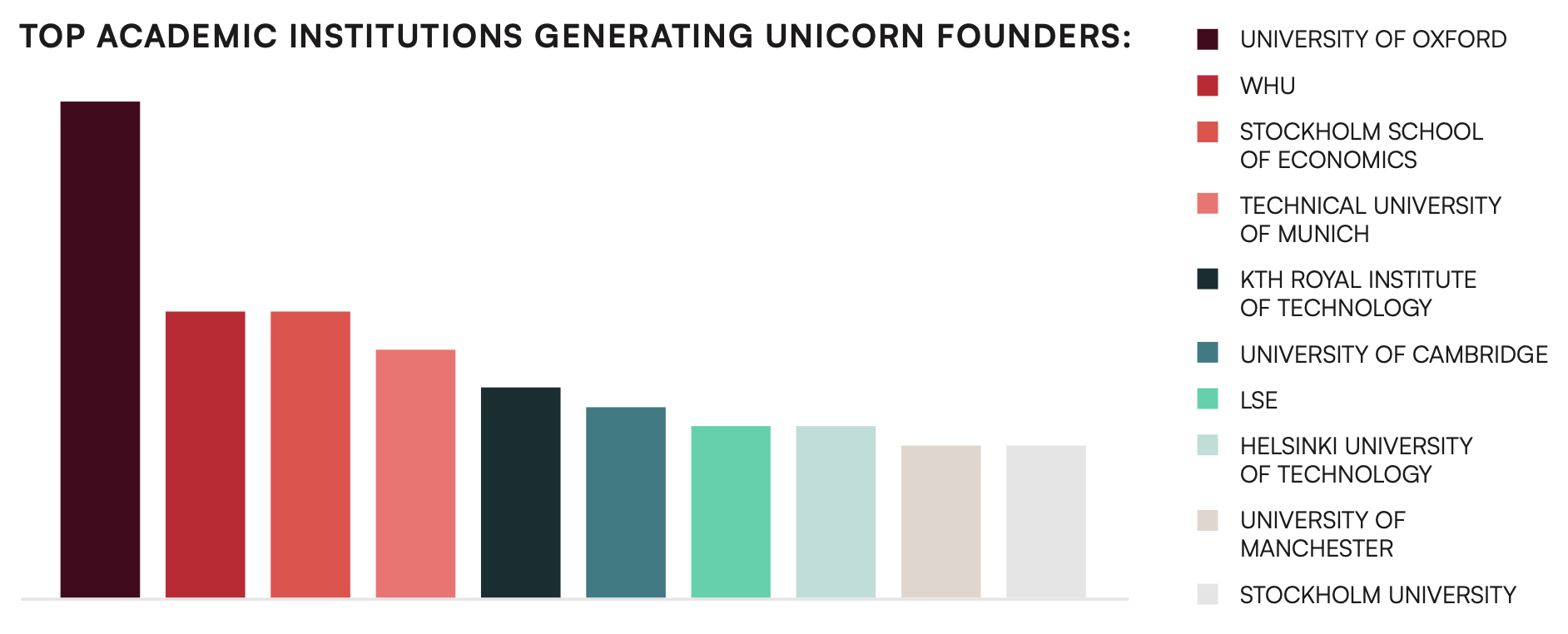 SSE shares a split second place in the ranking together with the WHU Otto Beisheim School of Management, a leading German business school. This means that SSE alumni outperform graduates of elite schools like the University of Cambridge and the London School of Economics in producing successful tech startups. The only European institution with more graduate founders is the University of Oxford, which is many times larger than SSE.