Record applications to SSE's incubator: 11 new startups admitted
12 June, 2023
After an intensive admissions period, SSE Business Lab is taking in eleven new companies. The startups are tackling challenges like the green energy transition and people's deteriorating private finances.
After just over 20 years in existence, the incubator at the Stockholm School of Economics has carved out a leading position within Sweden's startup ecosystem. It has fostered companies such as Klarna, Budbee and Voi. Today, SSE Business Lab is admitting a new batch of startups into its programs.
The newly admitted companies are characterized by contemporary challenges: sustainable consumption and improved personal finance are clear focal points among their business ideas. One of the startups in the new batch is sustainability-centered food-tech company VEAT, while another company is using AI and nudging to simplify and automate its users' savings.
"We've seen a marked rise in applications this year. When the world feels rough and we're facing such disruptive change, it's gratifying to see that new entrepreneurs motivated to solve societal problems are popping up," says Andreas Johansson, CEO of SSE Business Lab.
Getting many applications does not necessarily mean a big batch, though. To be accepted, the startups must impress SSE Business Lab's Board of Admissions, which includes notorious members like investor Donna Hanafi and Zakaria Hersi, who recently launched Chama Ventures.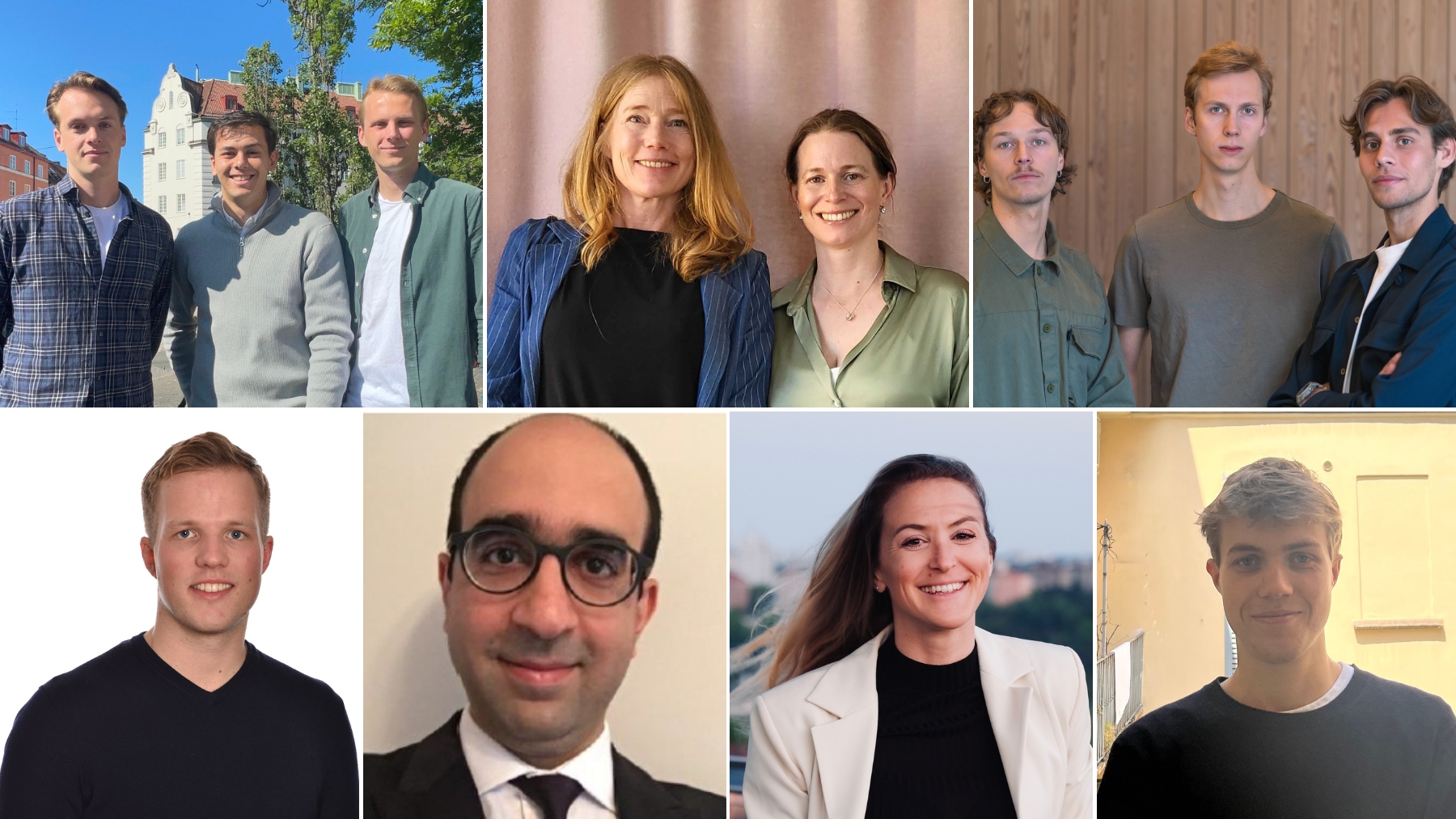 Connects startups with coaches from the incubator's business network
The teams now entering the incubator's two programs will, in addition to other support, receive guidance from prominent entrepreneurs and business executives. One of the new coaches is Rasmus Järborg, Chief Product Officer and Deputy CEO of Swedish financial services giant Nordnet. After investing in SSE Business Lab-backed company Dibz and the Stockholm School of Economics' new venture fund, he became interested in getting involved at the incubator.
"It is evident that SSE Business Lab is skilled at what they do, not least judging by the impressive companies they have produced. As a former SSE student, I'm very proud to be part of the process and help these ambitious companies out with my expertise," he says.
In addition to experienced coaches, the startups get access to SSE Business Lab's illustrious network of business angels, investment companies, and partners. The companies in the Incubate program are also offered an investment of SEK 300,000 from the Stockholm School of Economics' fund, SSE Ventures.
The following companies have been admitted in this round:
Incubate:
Esther's: A social e-commerce platform that uniquely combines user-generated inspiration and e-commerce.
Transition Group: An immersive video game that develops soft skills and improves teams.
TWOTWO: Racket sports brand designing cutting-edge padel equipment and clothing.
VEAT: Transforms the food system by providing healthy and sustainable food to everyone, everywhere.
Activate:
COLE.ai: AI-powered co-pilot enabling a more efficient learning process.
Judilica: Streamlining the workflow of legal professionals with AI.
LawLabs: AI-service simplifying the research process for legal professionals.
Sparv: Using AI and nudging to improve and automate your private savings.
Spritju: Energy traceability as a service.
Subscriby: Provides a Saas solution for product subscriptions, revolutionizing the offering and management of subscriptions for both businesses and consumers.
TruBrief: A platform that quickly lets you compare offers from agencies to fuel your marketing success.